4/20/16news article
mumps impacting school campuses
experts encourage parents to have their child vaccinated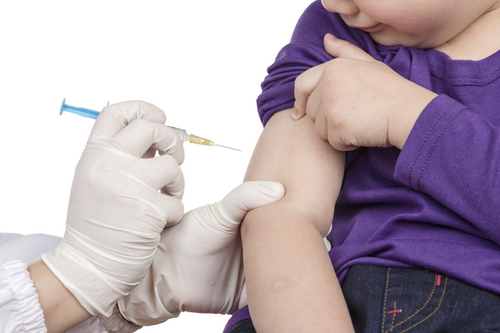 Right now, college and high school campuses across the country are dealing with mini mumps outbreaks - Harvard, Boston University, Tufts University, several universities across central Indiana as well as a high school in Aspen are dealing with cases of mumps. Recent reports put the latest cases at the University of Dayton. With the contagious disease so close to home, Dayton Children's experts are encouraging parents to make sure their children are current on their vaccinations.
the mumps vaccine
"Mumps can be prevented by vaccination," says Sherman Alter, MD, medical director of the infectious disease department at Dayton Children's. "It is extremely important for parents to have their children vaccinated and to check their own vaccination records to ensure immunity. Not having your child vaccinated not only puts your child at risk but also increases the likelihood of spreading the virus to other children."
The vaccine is given as part of the measles-mumps-rubella (MMR) immunization, which is usually given to children at 12–15 months of age. A second dose of MMR is generally given at 4–6 years of age. According to the Centers for Disease Control and Prevention, two doses of the vaccine are 88 percent effective at preventing the disease and one dose is 78 percent effective.
Since the vaccine program for mumps began in 1967, cases decreased more than 99 percent in the U.S. In fact, in the past 20 years, Dayton Children's only saw two cases – both in 2014. So far this year, the Centers for Disease Control reports 467 cases.
symptoms and spread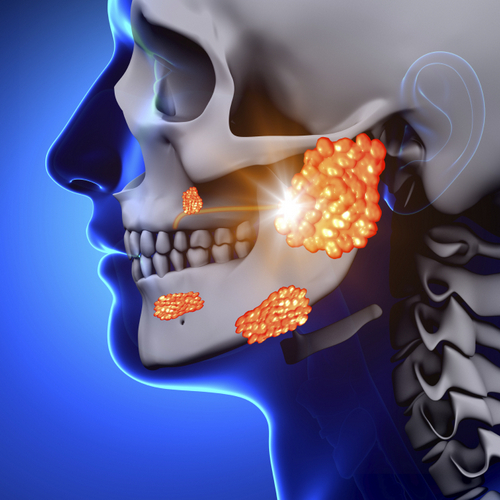 Mumps is a disease caused by a virus that usually spreads through saliva and can infect many parts of the body, especially the parotid salivary glands. These glands, which produce saliva for the mouth, are found toward the back of each cheek, in the area between the ear and jaw. In cases of mumps, these glands typically swell and become painful.
The mumps virus is contagious and spreads in tiny drops of fluid from the mouth and nose of someone who is infected. It can be passed to others through sneezing, coughing or even laughing. The virus can also spread to other people through direct contact, such as picking up tissues or using drinking glasses that have been used by the infected person.
People who have mumps are most contagious from two days before symptoms begin to six days after they end. The virus can also spread from people who are infected but have no symptoms.
Call the doctor if you suspect that you or your child has mumps. If your child has been diagnosed with mumps, keep track of his or her temperature and call the doctor if it goes above 101ºF (38.3ºC). Left untreated, mumps can cause hearing loss and sterility in males.
For more information, contact:
Stacy Porter
Public relations manager
Phone: 937-641-3666
newsroom@childrensdayton.org