2/23/18blog post
make sure our future governor cares about kids
join the Vote for Ohio Kids Campaign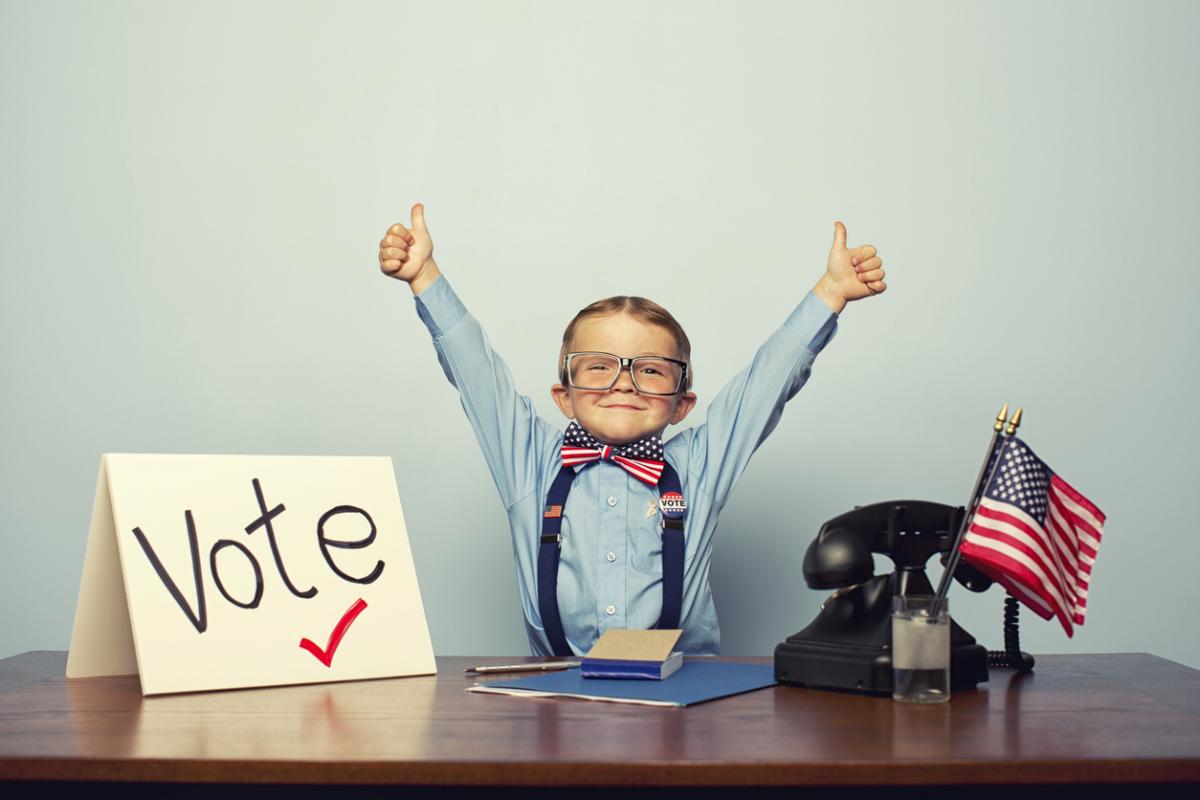 The political season is right around the corner and in Ohio we are expecting a hotly contested Governor's race. The winner of the election will no doubt set and execute an agenda that could have lasting impacts on children in our state. We want that impact to be positive!
Groundwork Ohio and the Ohio Children's Hospital Association (OCHA), recently launched the Vote for Ohio Kids Campaign, which is an effort dedicated to ensuring all 2018 gubernatorial (state govenor) candidates commit to making early childhood education and health care a top priority. 
Research and extensive brain science prove that early investments are smart investments when it comes to our kids. The most critical period of human development occurs in the first 1,000 days of life when the brain is most sensitive to learning. Access to quality health care and education in these early years has a 13 percent return on investment to taxpayers. An early investment in human capital means a stronger workforce and economy in the future. 
The Vote for Ohio Kids Campaign centers on a two-fold agenda -- the importance of proven high-quality early childhood experiences for our most at-risk children and ensuring access to essential high-quality health care for all Ohio kids. These are two issues Dayton Children's strongly supports as we know health care and education go hand in hand. 
Ultimately, the campaign wants Ohio's next governor to understand how important these first 1,000 days of life are and commit resources to programs and services for our youngest citizens. Currently Vote for Ohio Kids is building momentum as more people join the coalition and conversation every day. 
Here is what you can do to become a part of the conversation:
•    Visit www.VoteforOhioKids.org and join the coalition to get updates
•    Follow Vote for Ohio Kids on Twitter and Facebook @Vote4OhioKids
•    Tell your friends and family about this important agenda and encourage them to join as well
And save the date! The campaign will include the Vote for Ohio Kids Leadership Forum on September 27, 2018, bringing this coalition together to dialogue with the gubernatorial nominees and seek a commitment to our kid-focused agenda.
In any election, there is a great opportunity to ensure candidates and ultimately elected officials understand issues that matter – especially those issues that matter to kids. Please join Dayton Children's and our friends at Groundworks Ohio and the Ohio Children's Hospital Association in this important call to action!