8/12/20news article
local family meets virtually with congress to prioritize kids health
Children's Hospital Association's Speak Now for Kids Family Advocacy Week focuses on issues that affect childrens care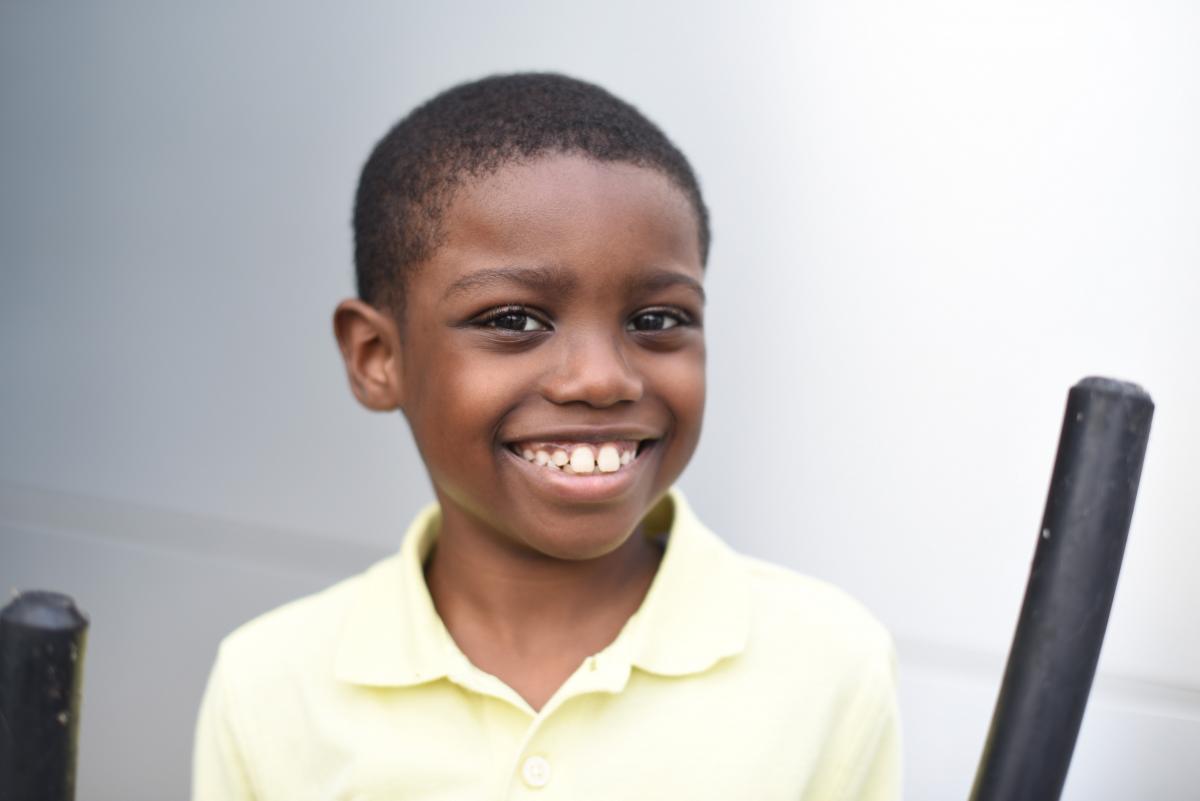 Typically, this time of year, more than 50 child patients and their families, including a family from Dayton Children's Hospital, are in Washington, D.C. speaking to the importance of prioritizing children's health at the national level. However, this year looks a little different in the midst of a global pandemic.
This year, one local family, the McCoy's, will meet virtually with their members of Congress as part of the annual Children's Hospital Association's Speak Now for Kids Family Advocacy Week, August 10-14. Patient families from children's hospitals across the country will raise important issues that affect their children's care. Particularly now, during the Covid-19 pandemic, the McCoy family feels it's critical to increase awareness about the ongoing and essential care provided by children's hospitals like Dayton Children's. 
William McCoy III, who receives care from Dayton Children's Hospital, was diagnosed with sickle cell disease at birth. Sickle cell disease is a group of inherited disorders in which red blood cells are filled with an abnormal hemoglobin called HbS or sickle hemoglobin. Sickle cells tend to block blood flow in blood vessels, which can cause pain, organ damage, and increase the risk of infection.
William's multidisciplinary care team is led by Dr. Mukund Dole, pediatric hematologist-oncologist and Medical Director of the West Central Ohio Comprehensive Sickle Cell Center. The Center is one of six in Ohio that is funded by the Ohio Department of Health to provide care for children with sickle cell disease and support for their families.
William normally checks in with Dr. Dole every other month or so, to make sure his Sickle Cell disease is under control. However, during COVID-19, William and his parents, William and Donna, were apprehensive about coming to the hospital.
"William had not been out of the house or had contact with his friends since the schools were closed and was nervous about coming in for a visit. He was worried that he might get COVID-19," shares Donna.
While many routine check-ups were done at Dayton Children's through telehealth during the early days of COVID-19, William needed to get blood work done and his levels checked, two things that needed to be accomplished in person.
"William has a very high pain tolerance. He just doesn't complain, so it's likely that something could be out of whack, and I wouldn't know it," says Donna. "So, we decided that it was important to go into the hospital for his testing."
The hematology team arranged for William to have a one-stop visit with lab work and check-in with the doctor, all in one place- easy in and out!
Dayton Children's Hospital has specific protocols in place to keep all patients safe.
"He knows that he'll be safe," shared Donna "And I have a of peace of mind, and a comfort level knowing that William is just fine."
"Dayton Children's is delighted to be represented by the McCoy Family to elevate patient stories and educate lawmakers about the essential role of children's hospitals and the Medicaid program during these challenging times," says Deborah Feldman, president and CEO of Dayton Children's. "Together, we can ensure our nation's children lead the most healthy and productive lives possible."
Speak Now for Kids Family Advocacy Week gives children's hospitals and patient families the opportunity to discuss challenges that must be addressed, such as the need to keep Medicaid strong for kids and timely access to pediatric specialty care.
Medicaid provides health coverage and benefits to one in three children in the United States. Yet Medicaid is a target for state-level and federal
cuts that will make it harder for Medicaid providers like children's hospitals to deliver care including critical behavioral health services. On average, children's hospitals devote half of patient care to children reliant on Medicaid. Annually in Ohio, Dayton Children's provides care to roughly 54% children with Medicaid coverage.
Patient families also count on timely access to doctors trained to care for them and their unique needs. Funding for the training program for children's doctors, the Children's Hospital Graduate Medical Education (CHGME) program, lags far behind the funding of training programs for physicians caring for adults.  Children's hospitals in the CHGME program receive just 50% of what hospitals caring for adults receive for similar training programs – threatening the supply of doctors caring for our nation's children. Children's hospitals are asking Congress to increase funding for CHGME.
The COVID-19 pandemic has compounded these impacts on children's hospitals. Standing down from providing essential patient care to supporting national surge planning has adversely impacted children and their hospitals. Relief funding for children's hospitals has been significantly lower than relief received by other hospitals, despite incurring $10 billion of financial losses in 2020.
"Supporting children's hospitals is a short- and long-term investment in children's health we're asking Congress to make," says Feldman. "Particularly now, in this public health emergency, millions of families like the McCoy Family are counting on children's hospitals to provide medical care and behavioral health services to help their children reach their full health potential."