6/24/19news article
local family asks congress to prioritize kids
family from Dayton Children's Hospital to ask congress to prioritize children's health during visit to Washington, D.C., for Speak Now for Kids Family Advocacy Day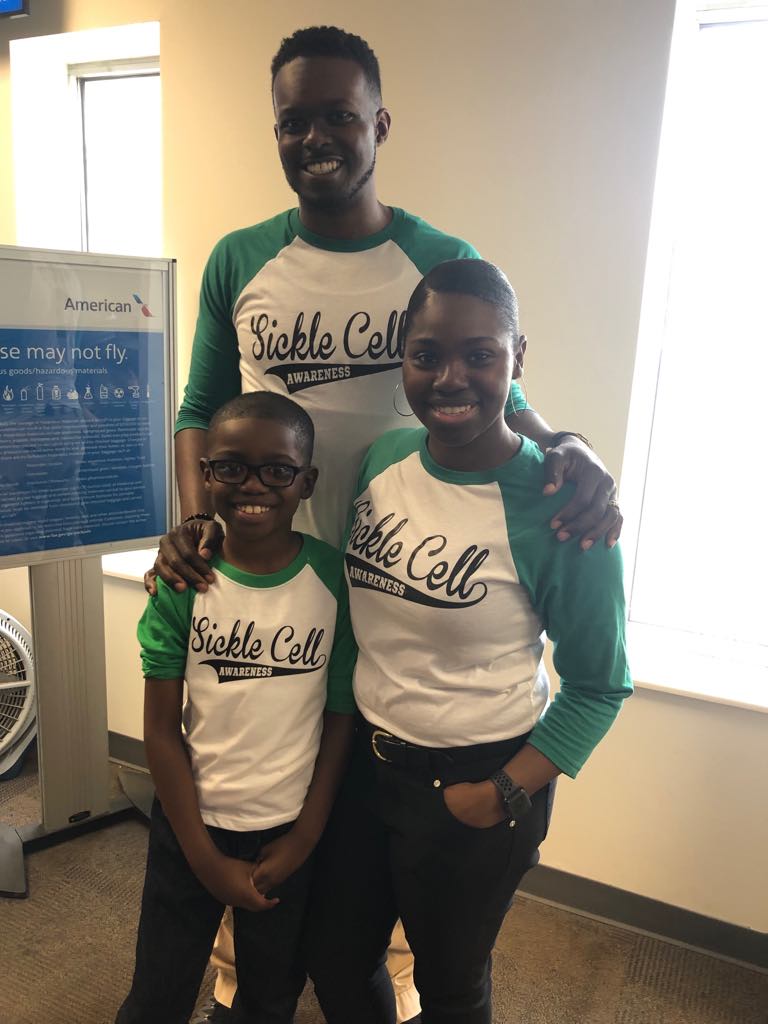 More than 50 child patients and their families, including a family from Dayton Children's Hospital in Dayton, Ohio, will travel to Washington, D.C. to speak to the importance of prioritizing children's health at the national level. The annual event, Speak Now for Kids Family Advocacy Day, enables patient families to meet with their lawmakers on issues that directly affect their children's care.
Specifically, patient families will ask Congress to: safeguard Medicaid—the largest national source of health insurance for children—and increase funding for the bipartisan Children's Hospitals Graduate Medical Education (CHGME) program, which will strengthen children's access to pediatricians and pediatric specialists.
William McCoy III will represent Dayton Children's and children throughout the Miami Valley in Washington DC. William was diagnosed with sickle cell disease at birth. These sickle shaped cells get stuck together and block small blood vessels. This stops blood from moving as it should, which can lead to pain and organ damage and increase the risk of infection.
At the time, the McCoy family were stationed at an Air Force base in Wyoming. When William's father was medically discharged from the military, they moved to Dayton to be closer to family. A move meant finding new doctors. "We decided to continue William's care at Dayton Children's," said Donna. "The location was convenient and we felt confident in his care team."
William's multidisciplinary care team is led by Dr. Mukund Dole, pediatric hematologist-oncologist and program director of the West Central Ohio Comprehensive Sickle Cell Center. The Center is one of six in Ohio that is funded by the Ohio Department of Health to provide care for children with sickle cell disease and support for their families.
William is no stranger to talking about his disease. He even recently created a comic book to share with other kids about sickle cell disease and how to overcome their fears. 
"I'm excited about meeting other kids and making new friends. I'm also excited to see all the historical sites in D.C. with my family," says William when asked about being a part of Family Advocacy Day. 
"Dayton Children's is honored to join the McCoy Family and families from across the nation in Washington to tell lawmakers why Medicaid matters to children's health and why investing in kids' doctors is an investment in kids' futures," says Deborah Feldman, president and CEO for Dayton Children's. "Together, we can make children's health a national priority through policies that help kids lead healthy and productive lives."
Critical to all children and especially those with complex medical and mental health needs is health care coverage and access to well-trained pediatricians and pediatric specialists. Approximately 37 million children rely on Medicaid for health care coverage. Children's hospitals oppose cuts or changes to the program, whether at the federal or state level, that could potentially harm children's access to health care.
In addition to asking Congress to keep Medicaid strong for kids, children's hospitals are seeking an increase in support for CHGME which funds the training of nearly half of all pediatricians and pediatric specialists in the United States—more than 7,000 annually.
While funding for the CHGME program has remained stable, pediatric workforce shortages in specialties such as developmental pediatrics, child and adolescent psychiatry, and pediatric genetics and genomics have emerged. Improved funding could help address shortages and at the same time help close a significant gap between the funding for training pediatric doctors provided through CHGME and funding provided through other federal programs for the training of doctors who treat adults.