6/9/16blog post
join Victoria as she travels to DC!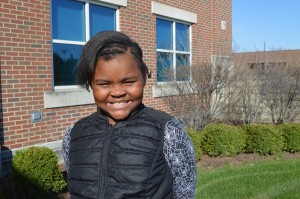 What better way to learn about children's health than to learn from children themselves? Nobody can tell the stories of children's hospitals better than those who serve and are served in them. On June 21-22, patients, families and pediatric physicians from around the country will travel to Washington D.C. to advocate on behalf of children's hospitals during the twelfth annual Speak Now For Kids Family Advocacy Day. The event will include legislative briefings, family networking lunches and other social events to raise awareness of children's issues.
Our legislators in Washington D.C. need a voice to tell them what matters kids, and this year, Victoria Lackey will serve as that voice. Victoria is an 8-year old who has been diagnosed with severe asthma. With countless trips to the hospital involving X-ray machines and various treatments, Victoria believes that Dayton Children's has saved her life. Victoria loves school, especially math, art and gym, and is on the honor roll. She is excited to help educate our legislators on the importance of children's health care and to share why Dayton Children's is such a special place to her. Let's not forget, she also can't wait to take a dip in the hotel pool!
Curious about what's going on during the advocacy day? #speaknowforkids will be used when posting pictures of Speak Now For Kids Family Advocacy Day. You can also follow them on twitter @speaknowforkids and use #speaknowforkids when tweeting about Family Advocacy Day. Want to learn more about the Children's Hospital Association? Visit their website.