11/7/13news article
Jim Bryant, MD, named 2013 Wallace B. Taggart Award winner
Dayton Children's Hospital is pleased to announce that Jim Bryant, MD, has been honored with the Wallace B. Taggart Award for his outstanding service in the health care of children. Dr. Bryant was honored by his peers during a ceremony on Friday, November 1, at the Masonic Center in Dayton.
The Taggart Award recognizes professional staff members with a commitment to Dayton Children's, a commitment to quality patient care and a commitment to those in the community.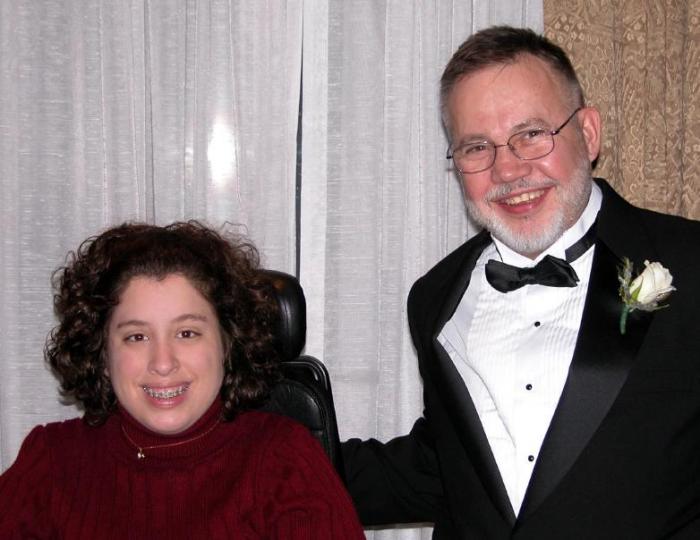 The award is the hospital's highest physician honor and is designed to credit the example of Dr. Taggart and his colleagues who pioneered pediatric health care in Dayton. 
Dr. Bryant was raised in New Carlisle, attending Tecumseh High School and received a bachelors of science from Wright State University. He went on to receive his medical degree at Loma Linda University in California.
After medical school, Dr. Bryant worked for a family practice for nearly a decade before founding Ohio Pediatrics in 1986.
While working at Ohio Pediatrics, Dr. Bryant also served as the medical director for the Ohio Department of Pediatrics Bureau for Children with Medical Handicaps for 16 years. In that role, he advocated for handicapped children and their families by coordinating medical policies to support their care.
Dr. Bryant has also held many roles at the local and state level including serving on:
The Ohio Solid Organ Transplant Consortium
The Ohio Department of Health Institutional Review Board
The Medical Advisory Consortium of Montgomery County
The Montgomery County Medical Society
The Ohio State Medical Society
In addition to managing the two practices, one in Kettering and one in Vandalia, he has also been instrumental in educating future physicians, serving as a clinical instructor and associate professor in pediatrics at Wright State University's Boonshoft School of Medicine since 1981.
When asked what he's most proud of in his 35 years as a pediatrician he shares, "When generations of families come back to Ohio Pediatrics for care. It makes me realize that I was a special part of their childhood."
Dr. Bryant was also recognized as an outstanding pediatrician in 2005 by the Ohio chapter of the American Academy of Pediatrics, and he was honored with a Dayton Children's Distinguished Service Award in 2011.
For more information, contact: 
Grace Jones 
Marketing Communications Specialist 
Phone: 937-641-3666 
marketing@childrensdayton.org