9/22/20blog post
it's child passenger safety week
learn more about child passenger restraints at a glance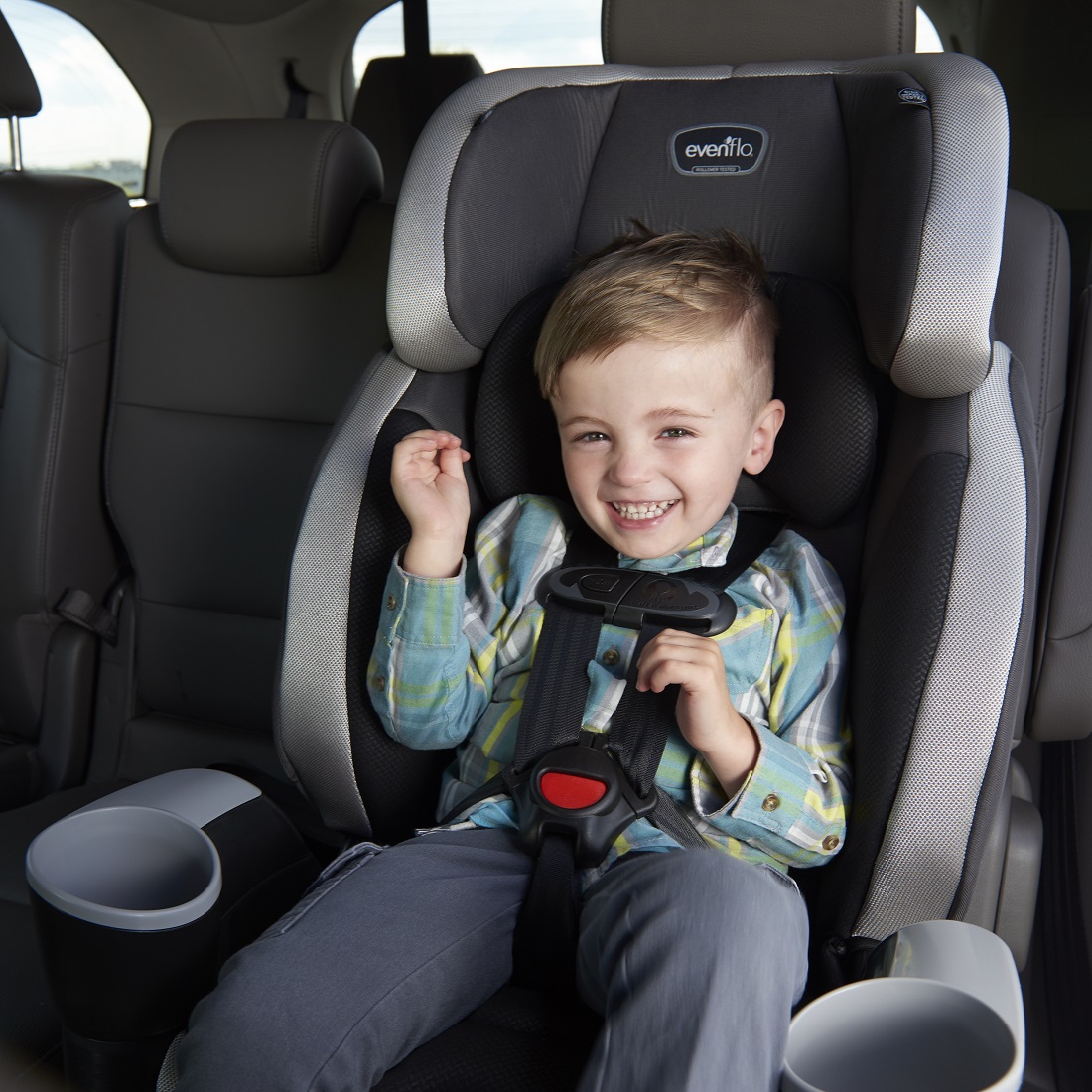 With families juggling all sorts of different schedules from virtual learning to sports starting back up, now is a great time to make sure children are riding safely in cars.  Car seats that are correctly installed can reduce the risk of death by as much as 71 percent. Keep your child safe in the car by using the right car seat the right way.
"Purchasing a car seat that is right for your child is a very important decision," says Abbey Pettiford, injury prevention coordinator at Dayton Children's Hospital, "Ohio's car seat law states that children younger than 4 years old and 40 pounds must ride in a car seat but there are more considerations that go into the purchase of a car seat beyond the law."
child passenger restraints at a glance
Babies and toddlers should be in a rear facing only or a rear-facing convertible seat. All babies and toddlers should ride in a rear-facing car safety seat as long as possible. In other words, until they reach the highest weight or height allowed by the manufacturer of the car seat. Most convertible seats have limits that will permit children to ride rear-facing for 2 years or more.
Toddlers and preschoolers should be in a convertible, combination and forward-facing seat. All children who have outgrown the rear-facing weight or height limit for their car seat should use a forward-facing car seat with a harness and tether for as long as possible, up to the highest weight or height allowed by the manufacturer of their car seat.
School-age children should be in a booster seat. All children whose weight or height is above the forward-facing limit for their car seat should use a belt-positioning booster seat until the vehicle lap-and-shoulder seat belt fits properly, typically when they have reached 4 feet 9 inches in height and are between 8 and 12 years of age.
Older children should use lap and shoulder seat belts. An older child can use a seat belt when they can sit comfortably against the vehicle back seat without slouching forward with their knees bent at a 90-degree angle. When children are old enough and large enough to use the vehicle seat belt alone, they should always use lap-and-shoulder seat belts for optimal protection. All children younger than 13 years of age should be restrained in the rear seats of vehicles for protection.
Learn more about keeping kids safe in cars here.