6/29/17blog post
If you care about children, you must care about what happens to Medicaid.
By: Deborah Feldman 
Certainly, you can't escape the debate around whether to repeal and replace the Affordable Care Act (ACA) and what could happen to those who gained care through Medicaid expansion.  Sadly, during this entire debate and process in the U.S. House of Representatives, and now in the U.S. Senate, there has been little focus on how this bill would impact our children's health and wellbeing. 
Yet for those of us who care for and about kids, we know that Medicaid is the single most important health care program in this country for kids.   We know that no matter what happens, kids will be dramatically impacted by the outcome.   What we don't know is why we aren't talking about how this impacts children.
As it stands today, the Senate healthcare bill – the Better Care Reconciliation Act (BCRA) -  incorporates many of the same key components of the AHCA approved by the U.S. House of Representatives and that means children could see their health care cut by $40 billion or more over 10 years.    All the strides made in prevention and keeping kids healthy could slip away as kids' access to comprehensive health services would be reduced. Those strides are important in changing the long-term trajectory of health care spending because research clearly demonstrates that preventative care means healthier kids.  We know that children with access to health care are more likely to attend school, graduate from high school and go to college, become healthier adults who will earn higher wages and pay more in taxes than children that do not have appropriate health care.  Medicaid makes that high-quality health care possible for 30 million kids in this country and one million right here in Ohio. 
Medicaid is vital to the care of kids like Jordan, a 12- year-old Dayton area student who keeps his spirits high through music. Born 18 weeks premature, he struggles with multiple medical conditions including life threatening cystic fibrosis.  He sees seven pediatric specialists at Dayton Children's – which would not be possible without his coverage through Medicaid.  His mom knows that access to high quality pediatric care through Medicaid helps Jordan keep his dreams of directing a choir alive.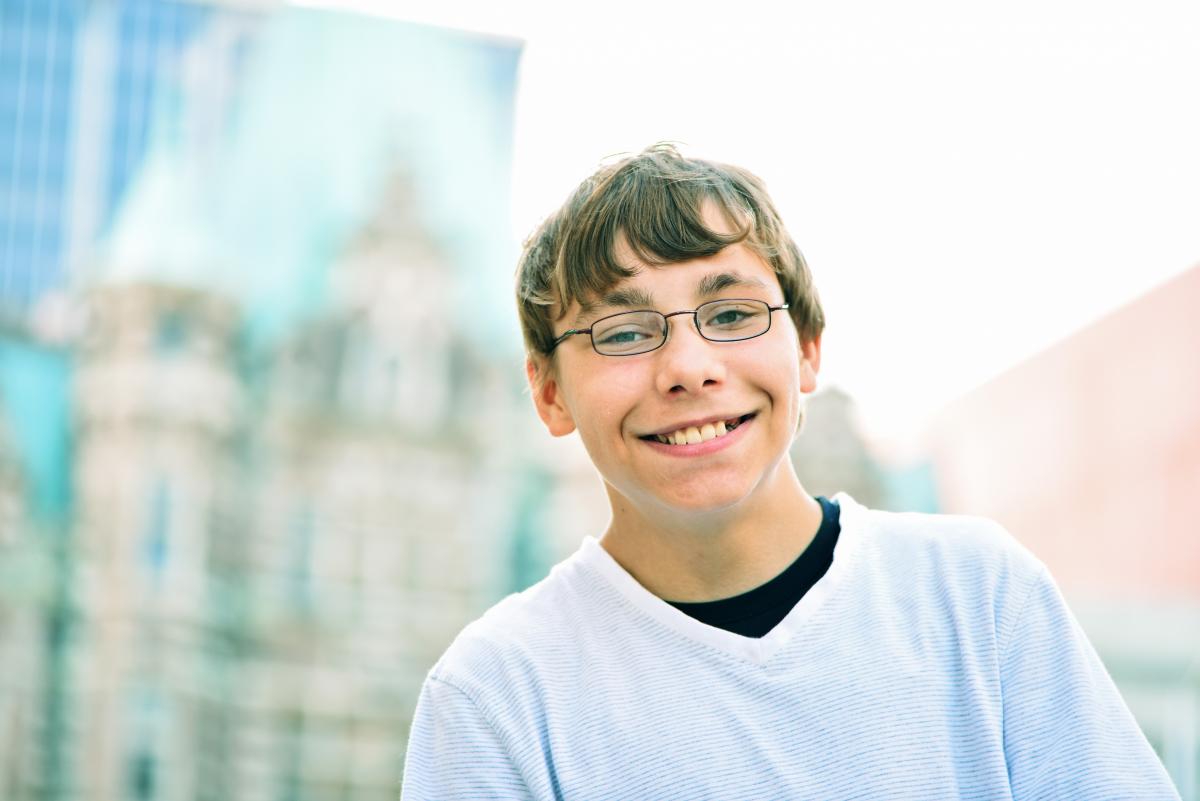 Anything in life seems possible for Dayton Children's patient ambassador Mikey Jones. You name it, Mikey wants to do it- from NASCAR driver to mechanical engineer. Yet without Medicaid, he would not have such a bright future.  Like lots of kids with significant family challenges, Mikey's grandparents became the primary care givers him and his siblings.  Mikey suffers from a rare condition that resulted in multiple birth defects that requires lots of medical care.  Without Medicaid, his grandparents wouldn't have the financial ability to provide for his medical needs and keep him focused on his bright future. 
Jordan and Mikey are just a few of the patients at Dayton Children's who rely on Medicaid for their care.  In fact, 56 percent of the children we care for here at Dayton Children's depend on this program for their care.  But it's not just those with medically-complex conditions who need Medicaid.  This program is the safety net for all children to get well-child visits and immunizations, to get vision and hearing screenings to detect issues before they become problems, and to ensure that each child has the best start in life. It's a cost effect way to care for our kids as well. 
Kids are the just about 43 percent of the Medicaid enrollees in this country, but they are less than 20 percent of the cost.  That's what you call a good return on investment.
Because kids are the largest group in Medicaid, any across-the-board cuts to Medicaid have a larger impact on children and the providers who serve them. While many things in health care and health insurance may need to be fixed, taking money away from Medicaid and disproportionately impacting children is not the way to do it.
Long before the ACA and Medicaid expansion, kids had health insurance through Medicaid.  It was established in 1965 to focus on children and it has remained the number one insurer for pediatric health care in the country.  While Congress debates the future of the ACA, they should remember that the ACA made no changes to Medicaid for children. It did keep this vital coverage in place to ensure that children continue to have access to everything from routine, well-care to life-saving medical services. 
Children don't get to choose the lives they are born into and while everyone else is focusing on the politics or the potential savings, those of us who care about kids are worried about the unintentional consequences of this bill on the youngest, most vulnerable of Americans.  Nothing should take away the coverage our children have relied upon for decades – not legislation now, nor in the future.
While we are fortunate here to have two U.S. Senators like Senators Rob Portman and Sherrod Brown who have been great advocates for kids, our kids need every member of Congress to stand up and exempt them from any Medicaid cuts.
It's time for us all to stand together to protect kids like Jordan and Mikey and the more than one million other Ohio kids who rely on Medicaid for their healthcare.  
What you can do.
Please join with us and other advocates to spread the word about protecting Medicaid for children, especially those in foster care.  Include the hashtag #KeepKidsCovered in all social media posts/tweets on Facebook and Twitter. Send electronic letters to U.S. Senators via the Speak Now for Kids website, enter your information and personalize the letter to share why protecting Medicaid coverage, access to care and funding for children's health is important to you.  Feel free to use Mikey or Jordan's story in your letter. 
We need to be advocates for children. Children don't vote, they don't have a collective voice.  As adults who care about their health, safety and future we put kids before politics and understand their future is the legacy we will leave.