5/31/16blog post
happy first birthday Teddy!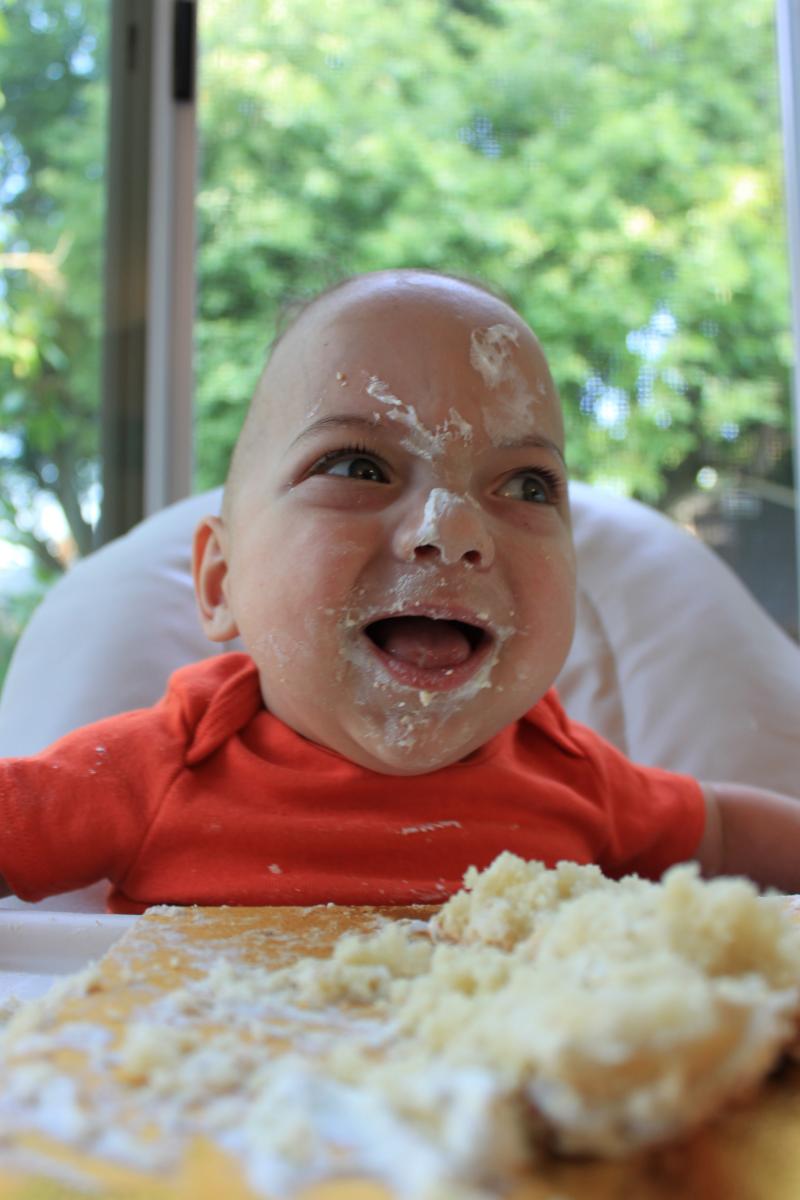 Earlier this year we shared with you the heartwarming story of baby Teddy. Born at 27 weeks, at 2 lbs 5 oz., Teddy spent 143 days in the Dayton Children's newborn intensive care unit. After five surgeries and round-the-clock care for the first few months of his life, Teddy finally got to go home. This month, Teddy celebrated his first birthday!
Now nearly 16 lbs, Teddy is such a happy baby, who smiles and laughs all day long. "Teddy has made great progress in the last year! He can sit unsupported for almost a minute, he has rolled over a few times, and says mama and baba," says Katie, Teddy's mom.
Teddy still visits Dayton Children's specialists regularly for check-ups with neurosurgery, neurology, nephrology, ophthalmology, endocrinology, gastroenterology, ENT, pulmonary, dietary, genetics, newborn follow-up clinic, physical therapy and occupational therapy.
"We are so thankful to have such great doctors and to have them all so close to us," says Katie.
It's babies like Teddy that will benefit from our new newborn intensive care unit.
Click through the images below to see some adorable photos of Teddy celebrating his first birthday, and a few photos of him during his stay in the newborn intensive care unit.