5/7/15blog post
a guilt-free mother's day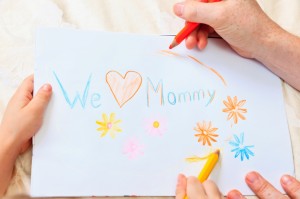 By: Dr. Patricia Abboud
Happy Mother's Day Dayton Moms!
I just LOVE this holiday! Motherhood is challenging in many ways and for many years (at least that is what my own mother tells me). You are responsible for a little person's life from birth until adulthood. What a daunting task! From what formula to feed them, to what school they will attend, teaching them rules, manners, morals and values, the first date, sending them off to college, then marriage: mother's ALWAYS have something to worry about. We question ourselves: did I make the right choice? Are they eating healthy? Are they sick? Was the punishment too harsh? Do I spend enough time with my children?
The GUILT!
We all experience it and then it's 'mother's day'. You get those cute cards with backwards letters and misspelled words, the tiny handprints on the plates, the pictures with missing teeth. You cherish the hugs and kisses (especially from your teenager :)). My own mother loves the 'grandmother's day' gifts even more now than she did from when I was a child. My son accuses me of being like the mother on the Goldbergs (if you've ever seen the show, she is sentimental about everything her kids every made and saves EVERYTHING, in a box).
Let's take a step back and let go of some of our motherhood guilt this year! Some of my favorite quotes about motherhood include:
There's a reason some people think they can do anything: They listened to their mother.
A mother is a person who can take the place of ALL others, but whose place NO ONE else can take.
There will be so many times you feel like you've failed, but in the eyes, heart, and mind of your child, you are SUPER MOM. Stephanie Precourt
I surveyed a group of elementary school children ages 8-12 years and asked them to describe what their mother means to them. Below are some of my picks.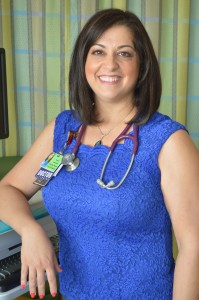 I love my mom because she is: very funny, beautiful, athletic, huggable, sweet, hardworking, helpful, caring, fun, kind, awesome; best mom in the world, very Catholic, loud, suspicious, incredible, loves me and is always there for me; she plays ping pong with me; she makes me dinner and washes my clothes; she is crazy (in a good way); she makes me laugh.
She never thinks of herself first; she always thinks of others.
She is the first one up and the last one to go to sleep.
Whenever I am sick or hurt, she will help me feel better.
She never gives up on me, even though I can be a handful.
She makes me feel loved and I take that with me everywhere.
She always does the best for me.
She is my best friend. We go together like 'peanut butter and jelly.'
Enjoy the genuine innocent responses as you spend time with your own children and grandchildren this Mother's Day.
Dr. Abboud is a pediatric intensivist at Dayton Children's and the mother of three kids. As part of the "Dr. Mom Squad," Dr. Abboud blogs about her experiences as both as doctor and a mom and hopes to share insight to other parents on issues related to both parenting and kids health.