6/1/12news article
fundraising breakfast raises over $64,000 for CARE House building campaign
partners join together to build new child advocacy center for abused children in Montgomery County
The Children's Medical Center of Dayton along with representatives from Montgomery County and Dayton law enforcement community hosted a breakfast to raise funds for a new facility to house CARE House, Montgomery County's center for the advocacy of victims of child abuse.  The breakfast on May 30, 2012 at the Dayton Marriott raised $64,766 towards the campaign.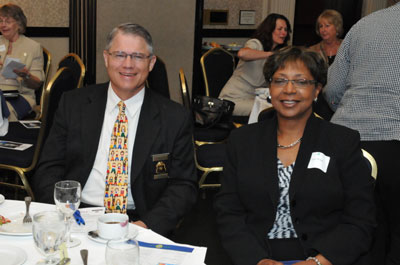 The campaign committee, chaired by Montgomery County prosecuting attorney Mathias H. Heck, Jr., had already raised half of the funds needed before the breakfast towards the $2 million campaign.  "We are very pleased with the outpouring of support for CARE House and look forward to successfully completing this campaign so we can fulfill the promise of a facility that offers more space, privacy and amenities for our young victims and their families," says Heck.    
Sponsors for the event were Shook Construction, NewPage Corporation and Wells Fargo
Established in 1999, CARE House, Montgomery County's child advocacy center, serves child abuse victims through a centralized, child-focused approach that brings together law enforcement, child protection services, prosecution, mental health experts, medical professionals and victim advocates to help reduce the trauma victims experience after abuse has been reported.  CARE House is currently located in a 120-year-old Victorian-period home across the street from Dayton Children's and services more than 600 children a year, often the worst of the nearly 5,000 cases of abuse reported in Montgomery County each year.  CARE House involves a partnership between Dayton Children's, Montgomery County Prosecutors' Office, Dayton Police Department, Montgomery County Sheriff's office and Montgomery County Job and Family Services.
The current CARE House facility is no longer able to efficiently accommodate the growing number of children and families requiring advocacy services.  The new center to be located on Dayton Children's campus will double its current size.  Campaign officials expect to break ground later this year.  The architect for the new facility will be Lorenz-Williams.
The new facility is expected to include:
A charming covered front porch to welcome families
A warm and cozy reception area where kids feel safe
Two sound-proof, child-friendly interview and observation rooms for forensic interviews
State-of-the-art recording equipment to capture a child's story
A case review room for partner agencies to discuss every case and ensure that no child falls through the cracks
A multipurpose room for group therapy and support groups
 And much more! Download the campaign brochure on the Dayton Children's website to find out what else the new facility will include!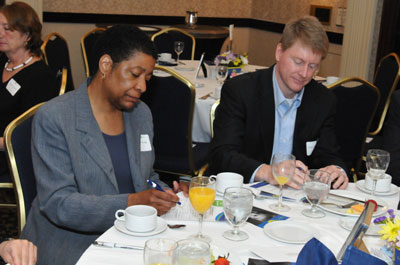 "Daily I see firsthand the many benefits of CARE House, our nationally accredited Children's Advocacy Center, through better investigations, more prosecutions, and reduced trauma to victims," says Heck. "National studies have shown that centers such as CARE House, are very cost effective, saving their communities on average 36 percent of the cost of traditional investigations. I invite all to join me in this important opportunity to better serve those children in our community to need it the most by contributing to this campaign to build a new home for CARE House. "
To donate to the CARE House campaign, donors may visit the Dayton Children's website at www.childrensdayton.org/donate. Gifts of $1,000 or more will be recognized on a donor recognition plaque. Naming opportunities are also available. Please contact Dayton Children's development department at 937-641-3405 with any questions about the campaign.
The Children's Medical Center of Dayton serves as the fiscal agent for CARE House.
For more information, contact: 
Grace Rodney 
Marketing Communications Specialist 
Phone: 937-641-3666 
marketing@childrensdayton.org