4/23/10news article
Dr. Ramey joins Facebook with a fan page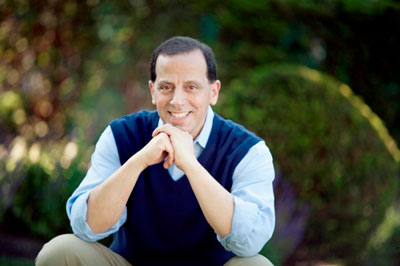 Gregory Ramey, PhD, child psychologist at The Children's Medical Center of Dayton, now has his own Facebook fan page. This fan page was created for parents, community members, child care providers and anyone interested in the work of Dr. Ramey. Join the conversation here www.facebook.com/drgregramey. 
With the growth of social media, Dayton Children's felt it important to make a presence on Facebook. This fan page will allow Dr. Ramey to post links to his weekly columns, provide tips he finds useful concerning the care of children, ask for parent's feedback and respond to reader questions. In addition, Dr. Ramey will be facilitating ideas from readers concerning topics parents want to see covered in his weekly columns. 
"A Facebook fan page will increase the two-way communication between Dr. Ramey and parents in the community and throughout the country," says Betsy Woods, public relations and marketing manager at Dayton Children's. 
"The hope is that Dr. Ramey's fan page will provide Dayton Children's with additional feedback on what topics parents want to read about and also serve as another venue for Dr. Ramey to communicate with readers." 
About Dr. Ramey: 
Gregory Ramey, PhD, is the vice president for outpatient services and child psychologist at Dayton Children's. Dr. Ramey writes FamilyWise, a weekly parenting column in the Dayton Daily News that is distributed through the New York Times wire service. 
Dr. Ramey received his undergraduate degree from Lake Forest College in 1971, his Master's degree from Harvard University and his Ph.D. degree in Psychology from the University of Massachusetts. 
Since joining Dayton Children's in 1979, Ramey has focused on issues regarding child sexual abuse, parent-child communication, divorce and developmental and behavioral problems of young children. He also has a strong interest in the attributes of "effective parents." He has given numerous interactive workshops on those parenting skills that seem to be related to raising productive and well-adjusted children. 
Dr. Ramey has been interviewed extensively about issues relating to child psychology. Additionally, he responds to questions from families through Ask-An-Expert on the Dayton Children's web site. Ramey has been interviewed and involved in a major national news program on NBC on teen suicide, has conducted more than 200 workshops or presentations on topics related to children and families. He has been quoted in recent articles in Ladies Home Journal, Parenting and Redbook.
For more information, contact: 
Marketing Communications Department 
Phone: 937-641-3666 
marketing@childrensdayton.org