12/18/13news article
Dr. Ramey assumes new position to lead Center for Pediatric Mental Health Resources
Gregory Ramey, Ph.D.  will assume the new position of executive director of the Dayton Children's Hospital Center for Pediatric Mental Health Resources beginning January 1, 2014. In this role, Dr. Ramey will lead the efforts to provide better mental health resources to children and families in the Dayton community.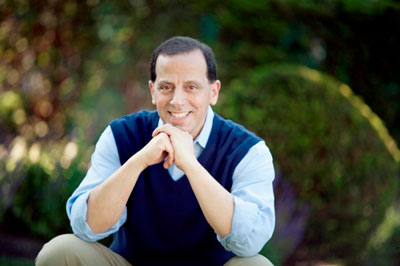 "We are thrilled for Dr. Ramey to begin this new role as he builds the kind of outpatient pediatric mental health services our region's children need and deserve," says Deborah Feldman, president and CEO of Dayton Children's. "Our goal is for Dayton Children's to take a leadership role in advocacy and community partnership to promote pediatric mental health. With more than 35 years of extensive pediatric psychology experience, Dr.Ramey was absolutely the right person to lead this new center."
In order to provide these services, Dayton Children's is partnering with ADAMHS Board of Montgomery County, Montgomery County Developmental Disabilities Services and the Psychiatry Division of Wright State University Boonshoft School of Medicine.
In planning for Destination 2020, Dayton Children's strategic roadmap, the hospital surveyed community physicians and received an overwhelming response for the need of stronger mental health resources, specifically psychiatry, in the community.  It became a top priority for the hospital to find a way to improve these services for the region.
"When a child's mental health needs are unmet, it can have lifelong consequences," says Ramey. "These can affect their school, home and personal lives immensely and it is imperative to address these issues as soon as possible and not wait until their later teenage years. By partnering with other area organizations committed to this cause, we will be able to better determine the needs of the community and how to best meet those needs."
The new center approach will bring together:
Pediatric psychiatry services
Psychology and neuropsychology
Social work
CARE (child abuse review and evaluation) team which provides medical examination and follow-up care for cases of suspected or alleged child maltreatment.
The child advocacy centers
The Mental Health Resource Connection team
Pastoral care
Developmental pediatrics
Before assuming this role, Dr. Ramey began leading efforts to rethink and re-imagine a new way to provide mental health services for kids. The first effort centered on the development of the Mental Health Resources Connection which launched in January 2012. This program allows community physicians to make a referral to a trained social worker who can help families locate the right community resources to help with the mental health needs of their children.
In addition to leading the center services and strategy, Dr. Ramey will continue to write his popular weekly column - Get FamilyWise - for the Cox Media Group (distributed through the New York Times wire service) and the Dayton Children's blog.  He also has a strong interest in building the attributes of "effective parents" and will now expand his outreach and interactive workshops related to helping parents raise productive and well-adjusted children.
Since joining Dayton Children's in 1979 as a child psychologist, Dr. Ramey moved through the ranks to become the vice president for outpatient services in 1989. In order to fulfill his new role, he will be stepping out of his role as vice president.
Dr. Ramey received his undergraduate degree from Lake Forest College in 1971, his master's degree from Harvard University and his PhD in psychology from the University of Massachusetts.
For more information, contact: 
Grace Jones 
Marketing Communications Specialist 
Phone: 937-641-3666 
marketing@childrensdayton.org