8/24/18blog post
donation brings amazing technology to south campus
lights, bubbles, action!
Kelly and Brian Mercer had never even heard of a sensory rover until November 28, 2017. That's the day they saw a photograph of this amazing technology featured as part of the Dayton Children's #GivingTuesday fundraising campaign. The bubbles and colorful lights caught their attention, but what really got them was the look of wonder on Joy Minor's face.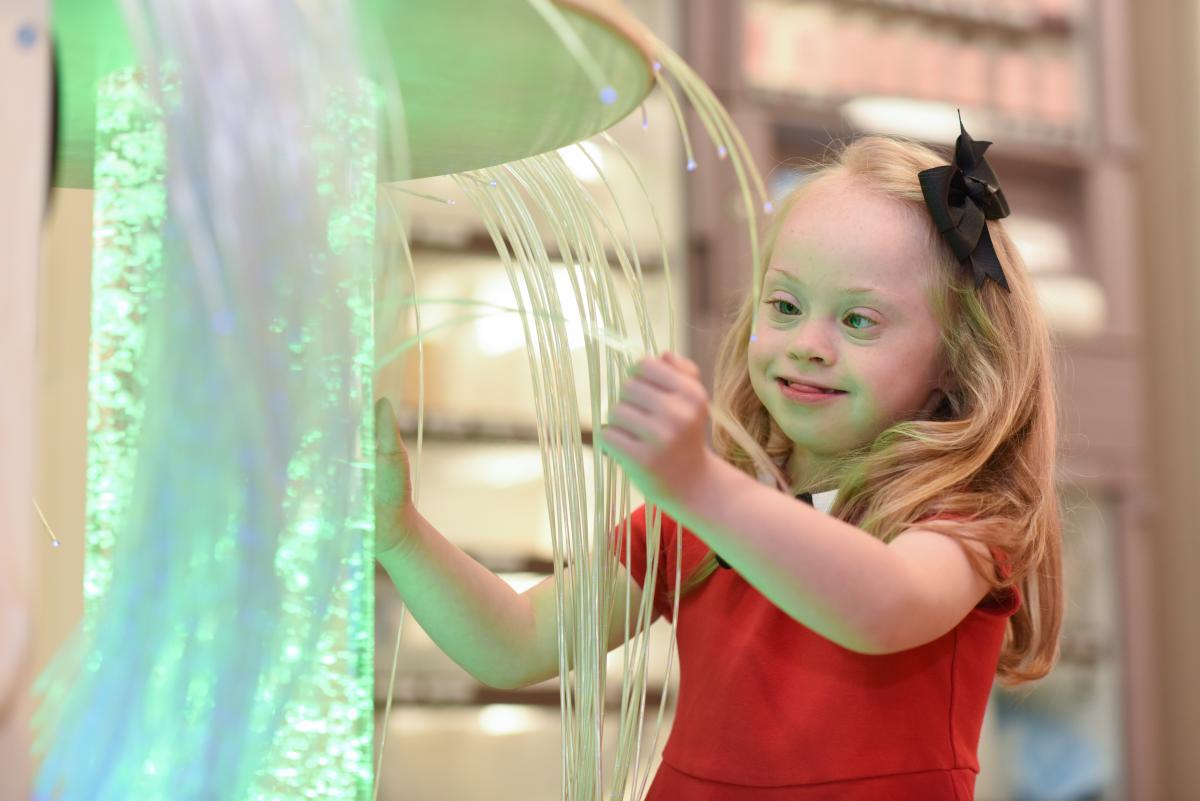 Maybe you've seen Joy, too—she's featured on our website and in some of our ad campaigns. The photo the Mercers saw captured Joy "in the moment," sitting on a hospital bed and captivated by the rover's bubbles, lights and music. Joy seemed almost unaware of the clinical activity going on around her. Which is the whole point of the rover: it distracts kids and makes them smile even while undergoing a medical procedure. As part of #GivingTuesday, the hospital's Child Life Department was asking for donations to buy another $5,000 rover, this one for south campus.
Letting kids be kids
"Our company had already made a donation toward #GivingTuesday, but we fell in love with that rover," says Kelly, who co-owns Boom Crate Studios in Dayton with her husband, Brian. The company has been producing commercials and videos for the hospital since 2014. "The rover embodies everything we appreciate about Dayton Children's. The focus isn't just on medical care, it's on each child's emotional well-being, too. The hospital knows how important it is for kids to be kids and have fun, even when they are sick."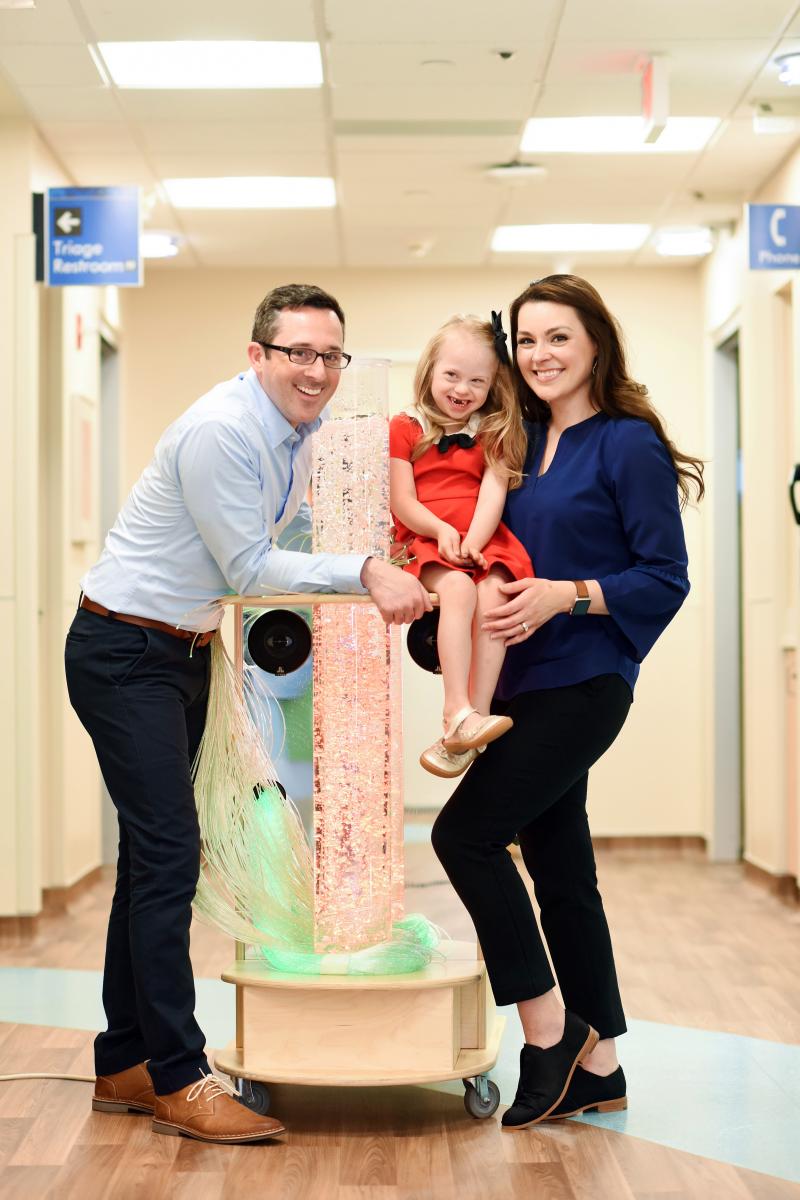 The connection to this particular campaign went beyond the rover to a personal relationship with Joy. As part of their work with Boom Crate, Kelly and Brian had met Joy, her parents and brother, Jay, on a video shoot in early 2017. Jay, age 11, receives ongoing care for asthma and moderate hearing loss, and Joy, age 6, has Down syndrome. Getting to know families like the Minors through their work with Dayton Children's is something the Mercers value greatly. "Joy and Jay are amazing, but there's something special about the whole family—they get through difficult things together with determination and love," Kelly says.
Everybody loves the rover
Joy used the sensory rover for the first time in early 2017, when a nurse had to remove a nasogastric tube from her nose at the end of a hospital stay. "The procedure only takes about a minute, but typically Joy gets so upset that she screams for hours afterward," says Joy's mom, Jessica. "This time, Joy was mesmerized by the lights and bubbles — she still cried, but only for a minute. The rover relieved so much stress for both of us. When I learned that Boom Crate made a gift to buy the second rover, I was so touched. It still makes me teary when I think about how much people in our community care about kids who count on Dayton Children's."
A history of caring
That's something Kelly knows a little about herself. When she was nine years old, her brother, DJ, was diagnosed with a rare type of brain tumor. For the next five years, Kelly and her family spent countless hours at Dayton Children's. Kelly remembers visiting DJ every day after school, bringing him his homework, passing the time by playing games with DJ and his nurses, and hoping that the experimental protocol of chemotherapy and radiation therapy would work. Intensive treatment took care of one tumor, and then another appeared. But by age 16, DJ was in remission. Today he is 37 years old and living in Ohio with his family.
"Dayton Children's is a golden beacon of hope for everything that is possible," Kelly says. "Brian and I are so thankful we can be part of its success by producing commercials and other video content, as well as supporting the hospital with financial gifts."
In May, the new rover rolled on to our south campus, and it has been delighting (and distracting) patients ever since. Meanwhile, the Mercers are on the lookout for their next opportunity to help the hospital fulfill its mission of service to children and families in the region. "Dayton Children's one of those special places that goes above and beyond, and we will do whatever we can to ensure it is successful!" Kelly says.