5/28/13blog post
a dietitian manages her own celiac disease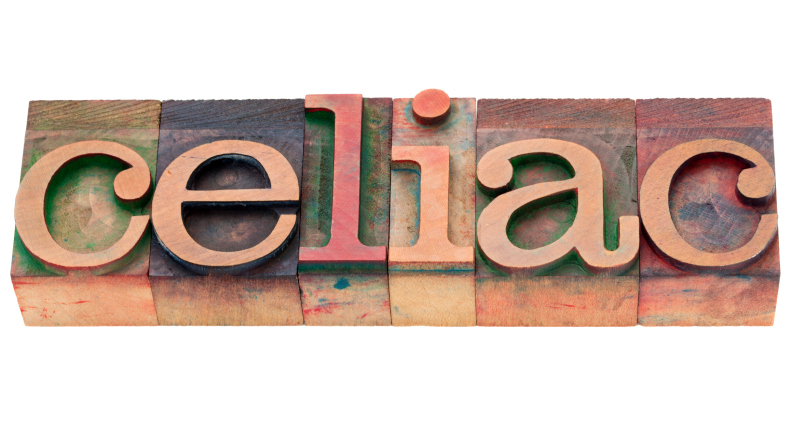 My pediatric dietitian friend and co-worker, Theresa Taylor, had been experiencing the following symptoms for years – with medical work ups and no answers:
GI (stomach) related: reflux and abdominal pain
Non GI related: joint pain, tingling in her legs and feet
At her birthday doctor visit, it was time to schedule her first colonoscopy (Happy 50th Birthday!). Theresa and her doctor decided to also schedule an upper endoscopy to look into her ongoing reflux and abdominal (stomach) pain. She asked about testing for CD; her doctor agreed and also planned on taking biopsies.
The report from her testing found that her villi were flattened and mildly damaged due to inflammation, all suspicious for celiac disease. Blood work followed for CD: the results were negative. So, Theresa ended up with a mixed diagnosis: possible CD or gluten sensitivity.
The catch: Theresa began eating a nearly gluten-free diet (GF) for about 2-3 months due to all of her GI symptoms prior to the blood test. The only way to get a true diagnosis was to return to eating a diet full of gluten-containing products and then again complete the blood test. She chose to keep eating GF since, either way, she should follow the diet and she knew about the danger to her health if she returned to a regular diet even for a short time.
Bottom line: Since following the gluten free diet, all of her GI symptoms completely went away including the non-GI symptoms of joint pain and tingling in her legs and feet Theresa agrees - this way of testing was completely backwards! Testing for CD begins with blood tests then, to confirm the diagnosis, ends with an intestinal biopsy all before starting a gluten free diet.
Be your personal advocate. Research your family medical tree, know your symptoms and talk with your physician. If you must follow a gluten free diet, seek out the assistance of a registered dietitian. The diet is complicated and, without careful planning, doesn't provide all the nutrients we need.
Theresa shared the following recipe with me. It is wonderful chocolate fix and is GF!
Fast Flourless Chocolate Cake (adapted from February 10, 2013 Dash)
Preheat oven to 350 degrees Fahrenheit.
Butter a 9-inch deep sided spring form pan, line with buttered parchment paper.
In a large saucepan, simmer 1 pound bittersweet chocolate, coarsely chopped; 1 cup unsalted butter; ¼ cup coffee liqueur. When mixture is melted and smooth, stir in 1.5 tsp vanilla extract. Set aside to cool.
Beat 7 eggs (at room temperature) with 1 cup granulated sugar on medium for 5 minutes or until fluffy.
Gradually add eggs to chocolate mixture. Spoon batter into pan.
Bake cake for 1 hour or until a toothpick is inserted and comes out with a few crumbs attached.
Cool for 1 hour in pan. Loosen the spring form and remove. Sprinkle cake with confectioner's sugar.
Store in refrigerator. Serves 12
Per serving: 490 calories, 41 grams carbohydrate, 7 grams protein, 32 grams fat, 150 mg cholesterol, 45 mg sodium and 0 grams fiber