3/12/18news article
Dayton Children's wins gold for healthy worksite!
Ohio Department of Health bestows Healthy Worksite award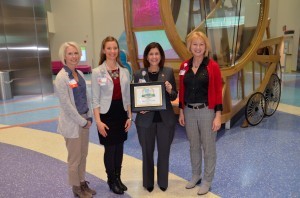 Dayton Children's received gold status in the Healthy Worksite Award program of the Ohio Department of Health.  This program recognizes Ohio employers every year who have demonstrated a commitment to their employees' health by providing worksite health promotion and wellness programs.
Members of the Healthy Business Council of Ohio's Executive Committee evaluate applications and select employers from three size categories to award Gold, Silver or Bronze levels of achievement. The awards acknowledge efforts made to improve overall employee health, enhance productivity and ensure a healthy work environment.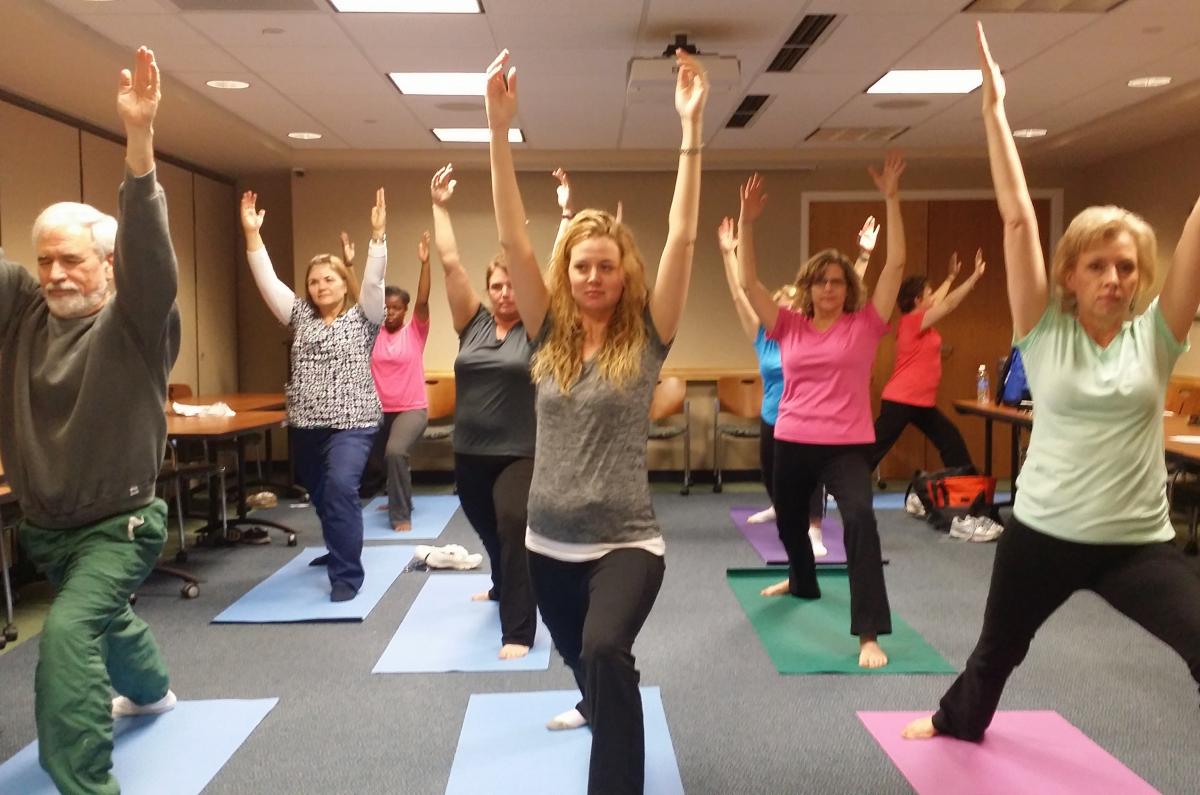 Dayton Children's earned this designation through a variety of health initiatives across the hospital.  Food selections in the Culinairy Kitchen are healthier than ever and list calorie and fat counts on the menu boards. Physical activity opportunities are promoted including stair usage, breaks during meetings lasting longer than one hour, free onsite yoga classes and a free fitness center on the south campus in Springboro. 
The hospital also offers an onsite health clinic for employees and spouses that's convenient and affordable, as well as onsite screenings for blood pressure, cholesterol, breast cancer, body composition and diabetes. Staff have access to monthly wellbeing lunch and learns and free health services such as nutritional counseling, ergonomic evaluations and flu shots.  There is also an employee assistance program (EAP) that provides free counseling to aid in stress management and mental health and wellbeing.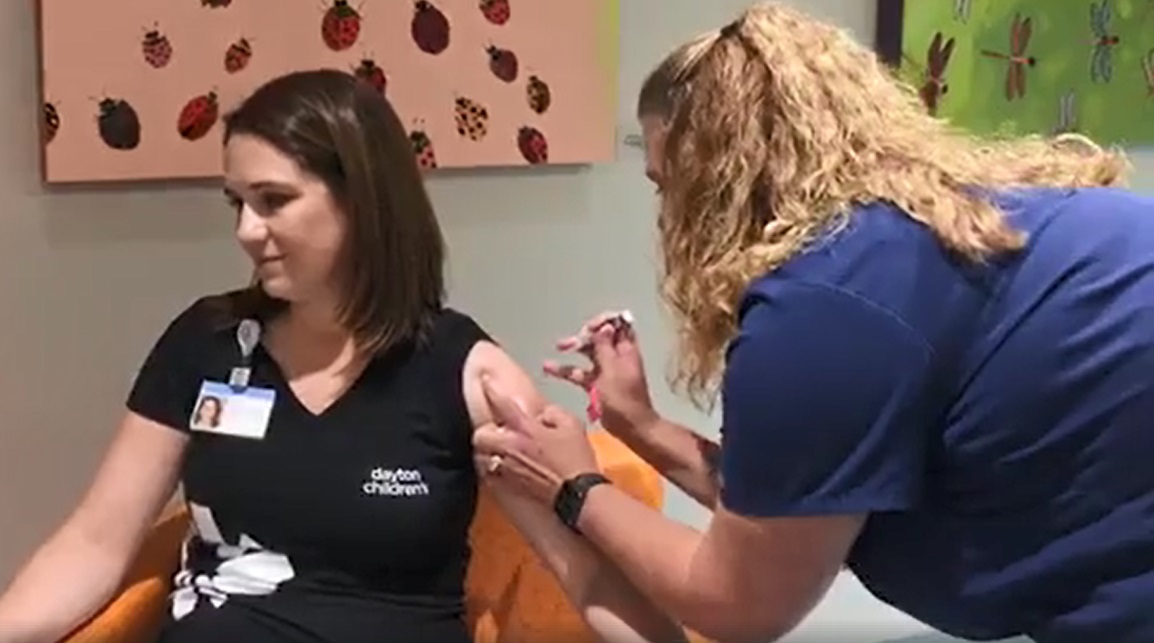 Other initiatives include
•             Providing company contributions to employees for participating in the wellness program
•             Offering reimbursement for weight management programs such as Weight Watchers
•             Giving staff generous parental leave (six weeks after the birth/adoption of a child)
•             Providing lactation services/education/lounges available for staff on each floor to support employees
•             Incorporating a wellbeing component to the benefits fair with 25+ wellbeing exhibitors providing educational information, as well as promoting offerings that encompass mind, body and spiritual wellbeing for employees.