6/14/13news article
Dayton Children's Hospital Board of Trustees chair wins Ohio Hospital Association award
Vishal Soin honored with the Ohio Hospital Association Meritorious Service Award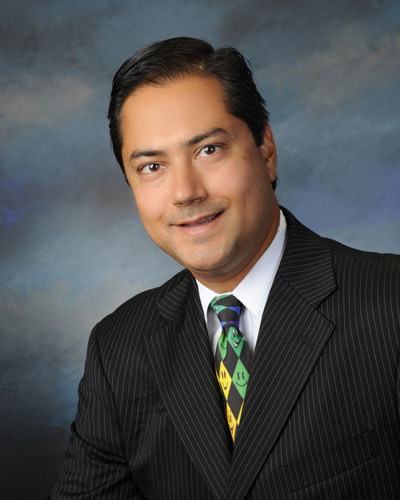 Vishal Soin, Dayton Children's Hospital board of trustee's chairman, was awarded the Meritorious Service Award by the Ohio Hospital Association (OHA) on Tuesday, June 11, 2013. The Meritorious Service Award recognizes an individual or group serving as friends of hospitals and whose support of the health care industry reflects the public interest. This is one of OHA's longest-standing leadership awards.
Soin has served on the Dayton Children's Board of Trustees since 2005 and has been the chair since 2011. Under his leadership Dayton Children's named a new president and CEO, Deborah Feldman, in May 2012. He continues to lead the hospital in advacning their mission of improving the health status of children in the Dayton region now and into the future.
In 2009, the Soin family announced their transformational donation for the renovation of Dayton Children's Soin Pediatric Trauma and Emergency Center that now provides care for 75,000 sick and injured children each year.
Soin is President of Soin International in Dayton and is the Chairman and CEO for CTC Plastics, a recognized leader in compression molded plastic products for consumer and industrial applications.
For more information, contact: 
Grace Jones
Marketing Communications Specialist 
Phone: 937-641-3666 
marketing@childrensdayton.org