5/3/13news article
Dayton Children's ED post-discharge callback program results published in the Journal of Emergency Nurses
Nurse Outreach Program puts patient safety first
During a visit to the emergency department, many times parents of a child who is ill or injured are under extraordinary stress, which may impact their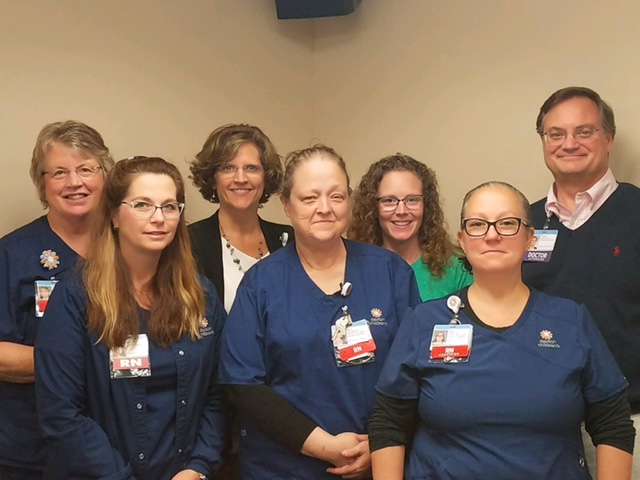 ability to understand discharge information, and ultimately, their ability to care for their child at home. Parents may not understand the medical terminology, complex written instructions, or they may have a lack of time for questions or experience language barriers. In addition, parents may have questions about their child's care after discharge due to new symptoms.
In response, Dayton Children's created and implemented a nurse-led, nurse-facilitated, post-discharge callback program, known as the "Emergency Outreach Nurse Program." Through this program, outreach nurses call back high-risk patients seen the previous day, such as those who left against medical advice or have a positive lab finding after discharge.
This program will be featured in the June 2013 issue of the Journal of Emergency Nurses. The article co-authored by Pam Bucaro, MS, BSN, RN, PCNS-BC, CPEN and Erin Black, BSN, RN, CPEN discusses the process and results of implementing the post-discharge callback program in the Dayton Children's ED. The program has helped to make a substantial difference in the care delivered to patients and families who are seen here at Dayton Children's and helps to decrease the number of return visits to the ED.
"The primary goal of the Outreach Nurse Program was to increase parental understanding of ED discharge instructions so that parents can successfully and safely manage their child's care at home," said Bucaro and Black in the article.
A post-discharge phone call allows a registered nurse to reinforce discharge instructions, answer questions, arrange for follow-up appointments for testing, or identify if a patient needs to return to the emergency department.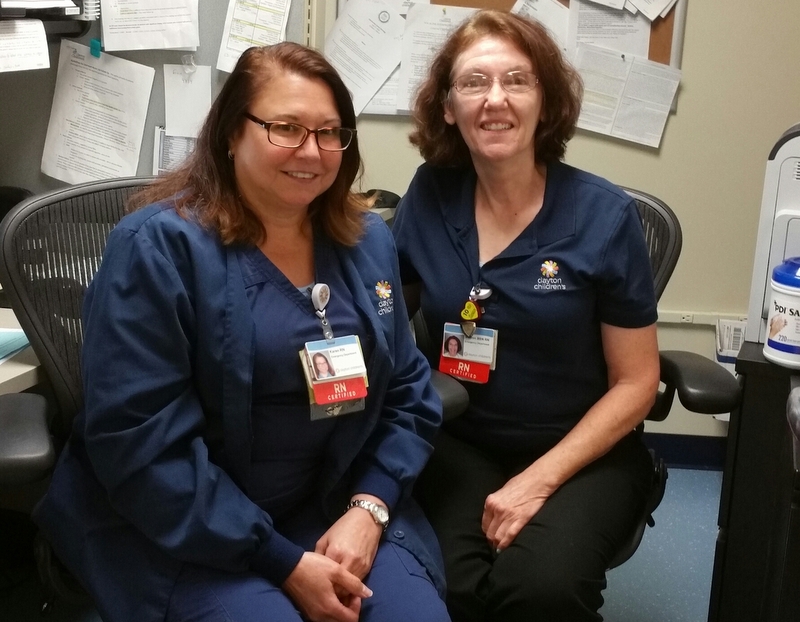 Last year, more than 16,000 outreach calls were made, which is 23 percent of the 72,000 children who visited the Soin Pediatric Trauma and Emergency Center at Dayton Children's.
In a survey of emergency department staff, 90 percent of team members agreed this program decreases unnecessary returns to the emergency department within 48 hours of discharge.
"One of the most important lessons we have learned through the implementation and initial evaluation of our program is that post-discharge phone calls are necessary and valuable to both patients/families and the ED staff," says Bucaro and Black. "Patient safety should always be the focus of our actions as health care providers when caring for the patient in the emergency department and during their transition to home. This program provides support to the patients' caregivers during this transition, as they begin to care for their child at home."
Related information:
For more information, contact: 
Grace Rodney 
Marketing Communications Specialist 
Phone: 937-641-3666 
rodneyg@childrensdayton.org