4/17/20news article
Dayton Children's launches virtual visits through Kids Express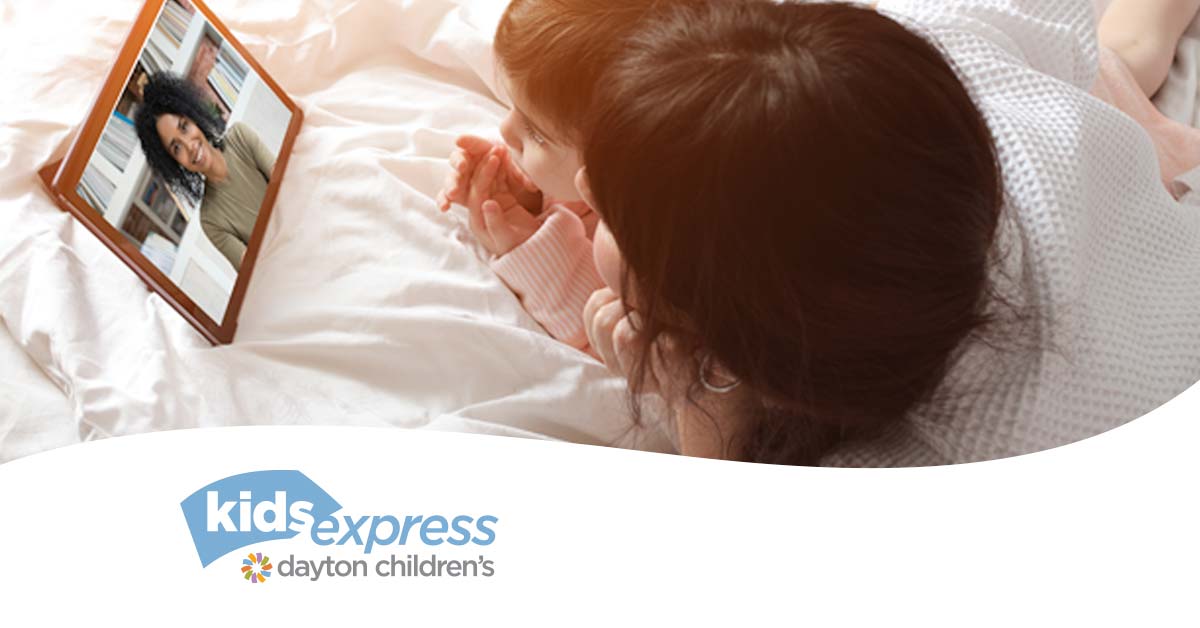 Dayton Children's Hospital has launched Kids Express virtual visits to supplement in-person visits during COVID-19 for minor pediatric conditions.
"We are living in unprecedented times. As a mom myself, I know how important it is to parents to have convenient options for health care for their kids," says Lisa Ziemnik, division chief of Dayton Children's urgent care and Kids Express. "Virtual visits work extremely well for a variety of pediatric conditions and are a great alternative to parents who don't want to leave their house for care right now."
Parents are encouraged to check with their child's pediatrician first before coming to Kids Express as many of them are now offering virtual visits as well during this time. If they can't get an appointment or want to avoid leaving the house, a pediatric nurse practitioner at Kids Express can see patients virtually for conditions such as:
Rashes
Minor respiratory conditions
Allergies
Pink eye
Vomiting and diarrhea
Headache
Constipation
Minor injuries to help determine if your child needs to be seen in person
If a prescription is needed, the nurse practitioner will be able to send it to Dayton Children's pharmacy for curbside pickup at the main or south campus or the pharmacy of the parent's choice.
If the nurse practitioner feels that the patient needs to be seen in person, a spot will be saved for them at the Springboro Kids Express location and the team will be ready to see the family when they arrive.
To schedule a video visit parents can call 937-641-5066 or visit https://www.childrensdayton.org/kids-express-info . 
About Kids Express:
Kids Express is a one-of-a-kind pediatric-focused health care option. It combines the convenience of a retail clinic approach and online scheduling with the pediatric expertise of a specially trained nurse practitioner. While there are a lot of retail clinics for adults, this is the only one in Ohio with care that is just right for kids and focused on their unique needs. Our board-certified pediatric nurse practitioners provide high quality, affordable health care for children age 6 weeks to 18 years.
Currently, the Springboro Kids Express, located at 662 N. Main St., is open 7 days a week from 10:00 am – 6:00 pm.
The Mason and West Chester locations are temporarily closed due to COVID-19.