11/26/18news article
Dayton Children's hosts second annual holiday tree lighting ceremony
former NICU baby pushes button to light the tree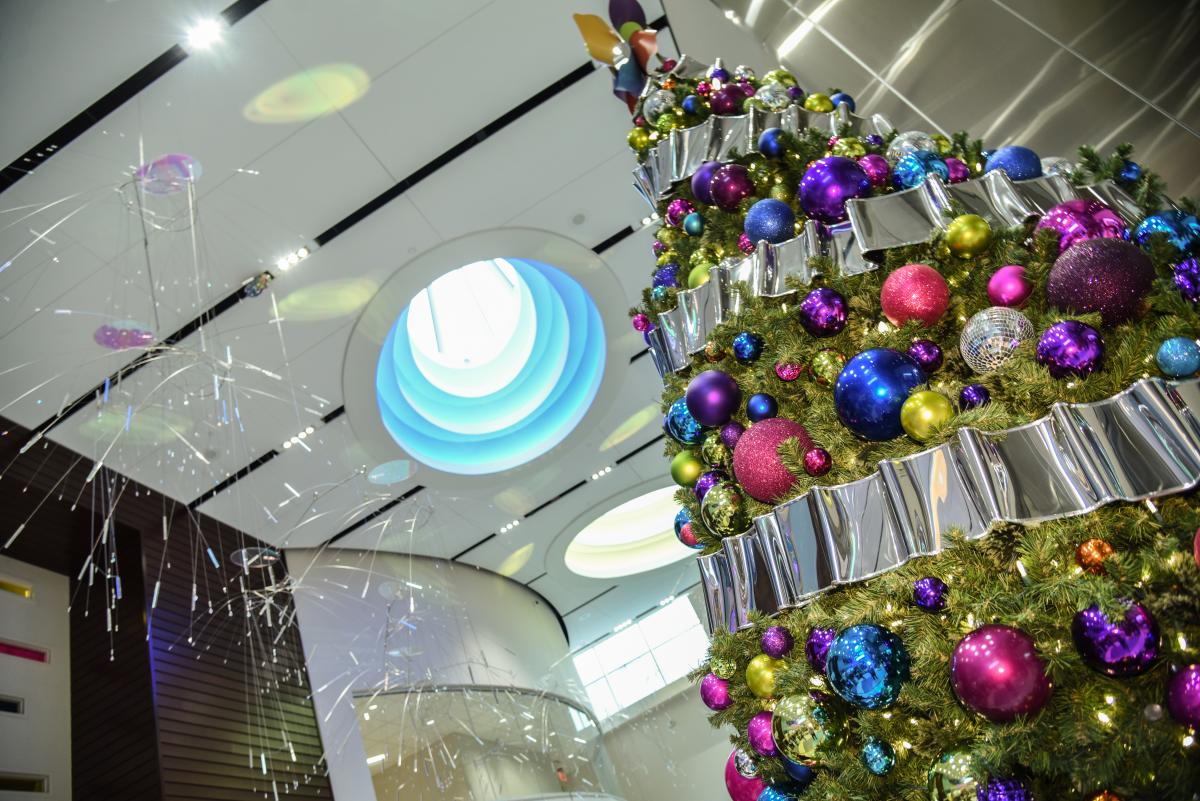 Dayton Children's kicked off the 2019 holiday season with the official lighting of the holiday tree in the Speedway Take Flight Gallery. It's the second annual event, as part of a new tradition that began with the opening of the patient tower in 2017.
It's a time for patients and their families, as well as staff, to come together and share a few lighthearted moments. "That is especially important around the holidays – it's such a difficult time to be away from home and dealing with a sick child," says Deborah Feldman, president and CEO. "Since we care for each child as if they were our very own, we would never let a child miss out on the wonder of the season."
This year, 17-month-old Ryan had the honor of pressing the button that turned on the lights. Many would say that Ryan is a miracle baby. His mom Alison had breast cancer when she was just 24 years old and was told after 16 rounds of chemotherapy that she would never have children.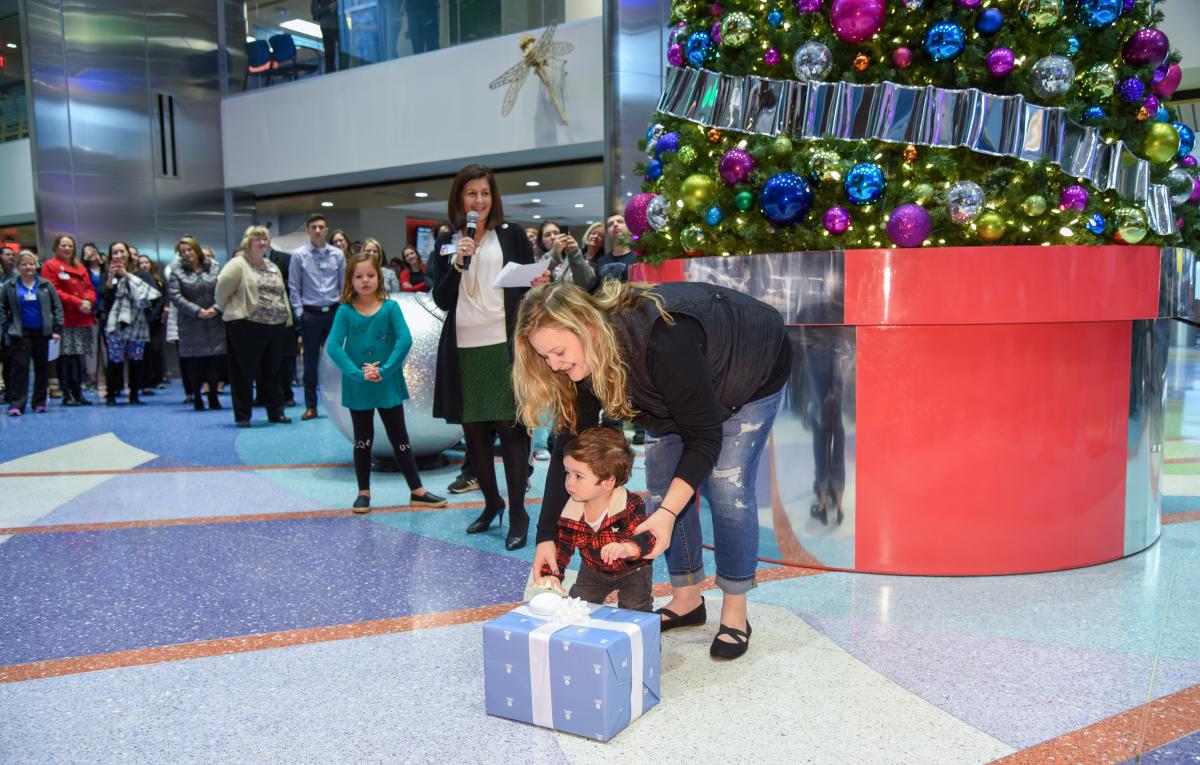 Former NICU baby, Ryan Deady, and his mom, Alison, push the button to officially light Dayton Children's holiday tree.
But Alison's miracle baby was born prematurely at 33 weeks, he wouldn't eat and kept throwing up. He was brought to Dayton Children's when he was just five days old, for emergency surgery on a type of bowel obstruction that is also a very common sign of cystic fibrosis.  
Obviously Alison was very concerned that her miracle baby might face a life-long disease, but thankfully Alison got the best news of her life – Ryan's test results for cystic fibrosis came back negative. Still Ryan stayed for several weeks in the Dayton Children's newborn intensive care unit (NICU), getting strong and healthy before he went home. Today he is healthy, happy and a ball of energy.
After the tree lighting, Ryan shook a maraca or two in the holiday sing-along led by Lindsay Steinbrunner, Dayton Children's music therapist. Kids gathered around the tree to sing seasonal favorites like "Rudolph the Red-Nosed Reindeer" as well as some never winter favorites such as "Do You Want to Build a Snowman" from Frozen.