7/13/17news article
Dayton Children's family visits Capitol Hill to urge Congress to safeguard Medicaid for kids
the Dayton family speaks on behalf of 30 million children who depend on Medicaid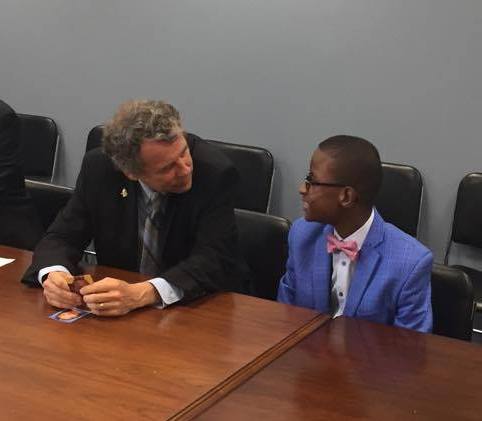 A Dayton family takes their story to Capitol Hill to urge Congress to protect, not cut, children's Medicaid funding as proposed in recently introduced federal bills, the American Health Care Act of 2017 and the Better Care Reconciliation Act of 2017. Jordan Ivy and his mom Teresa Crawford's efforts in Washington, D.C., are part of a broad national push to address key health care needs for children through the Speak Now for Kids Family Advocacy Day sponsored by the Children's Hospital Association (CHA).
As scientific advances have made it possible for more kids to survive serious conditions, a growing number of children are relying on Medicaid to help meet their complex medical needs. Of the more than 30 million kids enrolled in Medicaid, at least 2 million have complex medical conditions like congenital heart disease, cerebral palsy and cancer.
Jordan was born at 22 weeks weighing only one and a half pounds. Twelve years later, he is a vibrant pre-teen with the biggest smile and a voice of an angel.
Due to his premature birth, Jordan battles multiple health conditions including Bronchopulmonary Dysplasia (BPD) which is a chronic lung disease common in premature infants who were born with undeveloped lungs, and Cerebral Palsy (CP) a condition that affects muscle tone, movement, and motor skills. Jordan also has multiple other conditions which makes him a regular at Dayton Children's where he sees seven pediatric specialists.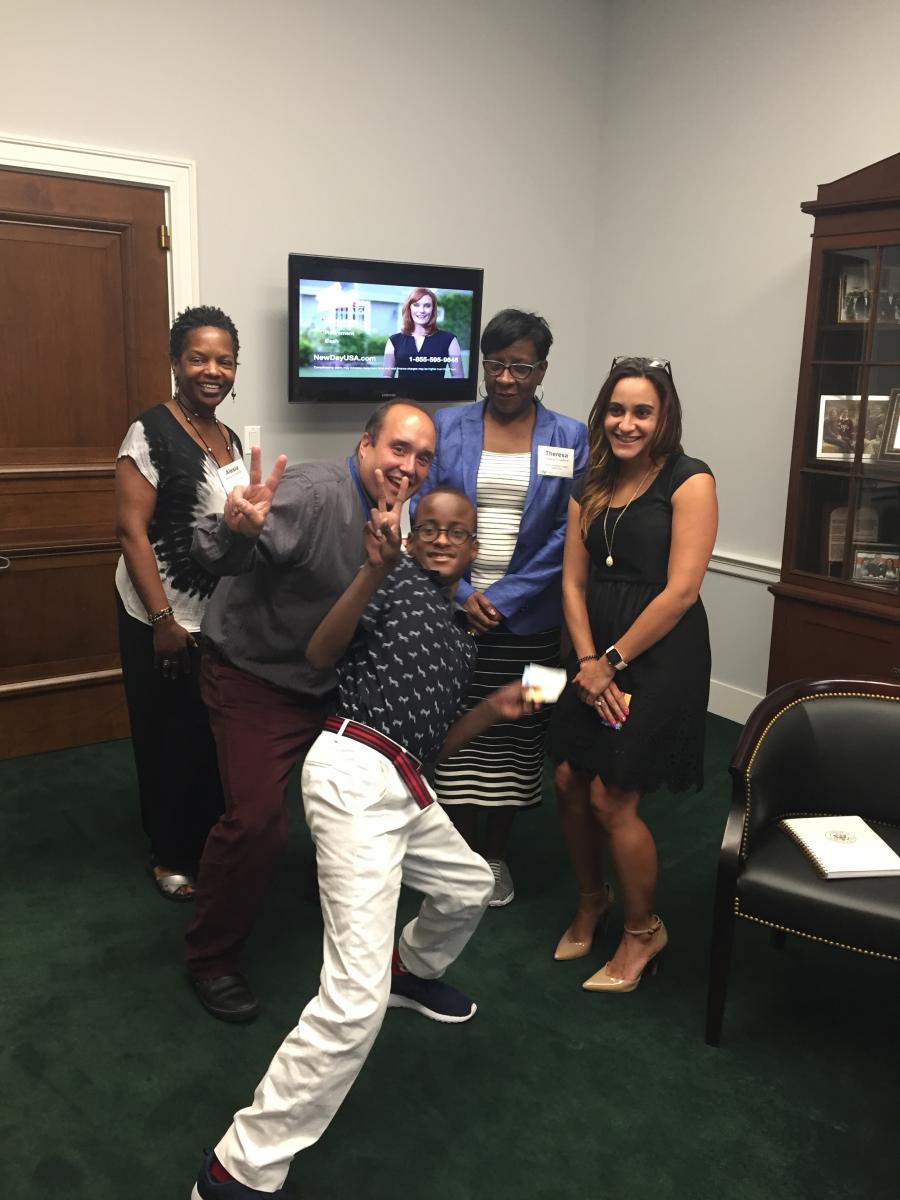 However, his conditions do not damper his spirit.  You will often find Jordan singing for his physicians and caregivers in the middle of clinic. A student at Stivers School for the Arts, Jordan plays multiple instruments and wants to be a choir director. One day, he dreams to conduct an orchestra.  Jordan also loves going to church, spending time with family and using his musical talents to uplift others.
Jordan met with members of Congress to share how Medicaid coverage benefits his care and how the House and Senate health care bills could negatively affect their lives.
According to a recent report by Avalere Health, the U.S. House-passed American Health Care Act, on which the Senate bill was modeled, would cut Medicaid funding for children by at least $43 billion over 10 years by eliminating Medicaid's open entitlement and replacing it with a capped system that limits Medicaid funding to states. Avalere estimates that Ohio could see a funding reduction of $1.6 million by 2026. As children represent nearly half of all Medicaid enrollees but less than 20 percent of program costs, a severe cut to Medicaid funding would disproportionately affect them.
"Our nation has finally reached a record high level of health care coverage for children – 95 percent. If the Senate agrees to turn Medicaid into a capped program, cutting children's Medicaid funding by billions of dollars, then we will jeopardize children's health care, their health outcomes and ultimately their futures," said Deborah A. Feldman, president and CEO of Dayton Children's.
"Protecting Medicaid for children and reauthorizing the Children's Health Insurance Program for an additional 6 million children are top priorities for Dayton Children's. Each year we see more and more children like Jordan who rely on Medicaid to access highly specialized care from multiple providers in different care settings. We can avoid cuts to Medicaid by focusing on solutions like the ACE Kids Act of 2017 that would not only improve care for children like Jordan but reduce Medicaid funding."
The ACE Kids Act of 2017 would save Medicaid an estimated $13 billion over 10 years through coordinated care delivery crossing state lines. The bill is supported by a bipartisan group of 17 senators, and a House version is expected soon.
More than 40 percent of children rely on Medicaid, and so do the roughly 200 children's hospitals, like Dayton Children's that deliver highly specialized pediatric care 24/7. "Dramatic cuts to Medicaid as proposed in the House and Senate bills endanger the continued viability of our nation's children's hospitals," said CHA President and CEO Mark Wietecha. "As a matter of public policy, we should not be attempting to fix our national budget problems by cutting children's health care."
About the Children's Hospital Association
The Children's Hospital Association is the national voice of more than 200 children's hospitals, advancing child health through innovation in the quality, cost and delivery of care.
For more information on Family Advocacy Day, visit www.childrenshospitals.org or follow the families on Facebook, www.facebook.com/speaknowforkids, and Twitter, @speaknowforkids.