1/22/15news article
critical care staff and patient family at Dayton Children's named "Heroes"
recognized by Society of Critical Care Medicine
Dayton Children's pediatric intensive care unit staff just received the ICU Heroes Award from the Society of Critical Care Medicine for the care they gave Landon Reese when he suffered a severe brain injury. Watch Landon's story here.
The Heroes Award isn't just offered to the multi-professional team that delivered the care, it's also offered to an intensive care unit patient and family, recognizing that they are an integral part of ICU care. Landon and his family traveled with Patricia Abboud, MD, pediatric intensivist, Karen Federici, PCNS-BC, nurse practitioner, Brian Jones, RRT, and several other members of Dayton Children's staff to the American College of Critical Care Medicine Convention in Phoenix this week to accept the award.
Growing up in Jackson Center, Ohio, Landon had been around horses since he was 6 months old. However, in June 2012, the animal that he loved so much nearly killed him when it kicked him in the head. The force fractured Landon's skull, causing severe trauma to his brain. Landon was taken by CareFlight to Dayton Children's where he underwent two brain surgeries and spent eight weeks in a coma in the pediatric intensive care unit.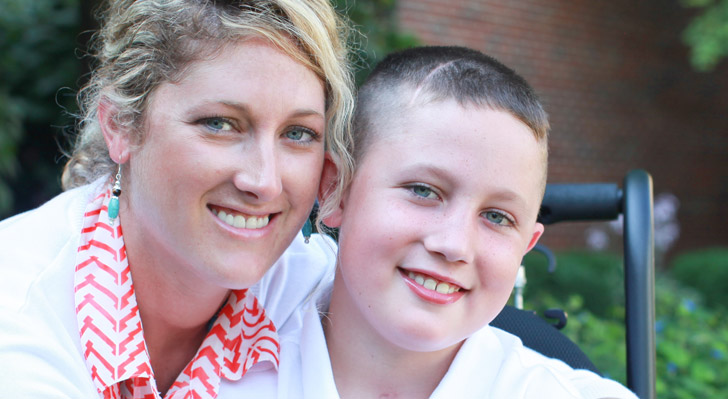 "When we arrived at Dayton Children's, I looked at Dr. Abboud and I said please take care of him," says Misty Reese, Landon's mom. "She gave me a hug and it was just comforting to know that they were so compassionate and caring."
From the beginning of this tragic accident, Landon had a host of medical professionals and caregivers who provided coordinated care to guide his
remarkable recovery.
"Frequently, people don't survive the types of injuries Landon had," says Laurence Kleiner, MD, neurosurgeon at Dayton Children's. "His skull was broken into so many pieces, it couldn't be repaired in just one surgery. With the support of his loving family and support of the team that took care of him, we got him through the many stages of his recovery."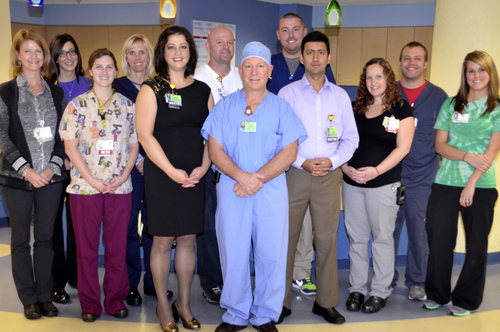 "At Dayton Children's, every morning they have rounds and parents are invited," says Misty. "We really liked feeling like we were a part of Landon's medical team."
"It took a well-organized team across a broad spectrum of specialties to help achieve the goal of long-term functionality," says Amit Vohra, MD, pediatric intensivist.
Through his willful spirit and lust for life, Landon is now achieving new milestones that most 10-year-old boys will never have to face. Thanks to the loving support of Landon's family and the expert care at Dayton Children's, Landon is turning his tragedy into hope as he continues on his journey of recovery.
For more information, contact:
Stacy Porter
Communications specialist
Phone: 937-641-3666
porters@childrensdayton.org