3/17/17blog post
the crane has left the patient tower!
For the past 20 months, Doc McCrane has been part of the skyline on the Dayton Children's campus.
Nearly 600 employees, patients and families voted to name our 200-foot-friend in the center of campus. The name Doc McCrane was submitted by Dayton Children's perioperative services nurse, Abbey Gordon, RN.
It took two days to fully assemble the crane from various sections, including a turntable that allows the operator to turn the crane, and a "cab," which is the little box the crane operator climbs into for work.
Check out the video below of the crane coming to Dayton Children's!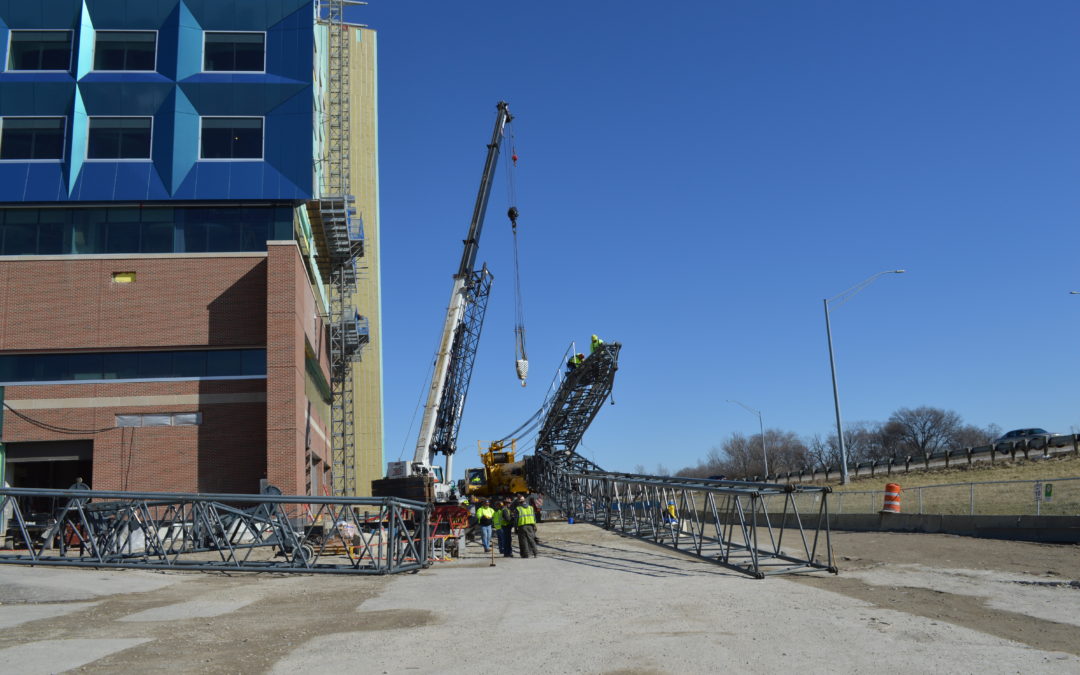 The same erector came back to Dayton Children's in February to assist with taking the crane down. Click through the photos below to see the crane being disassembled.