2/12/21blog post
Is the COVID-19 vaccine safe for kids?
scientists and researchers are hard at work getting answers to this question and others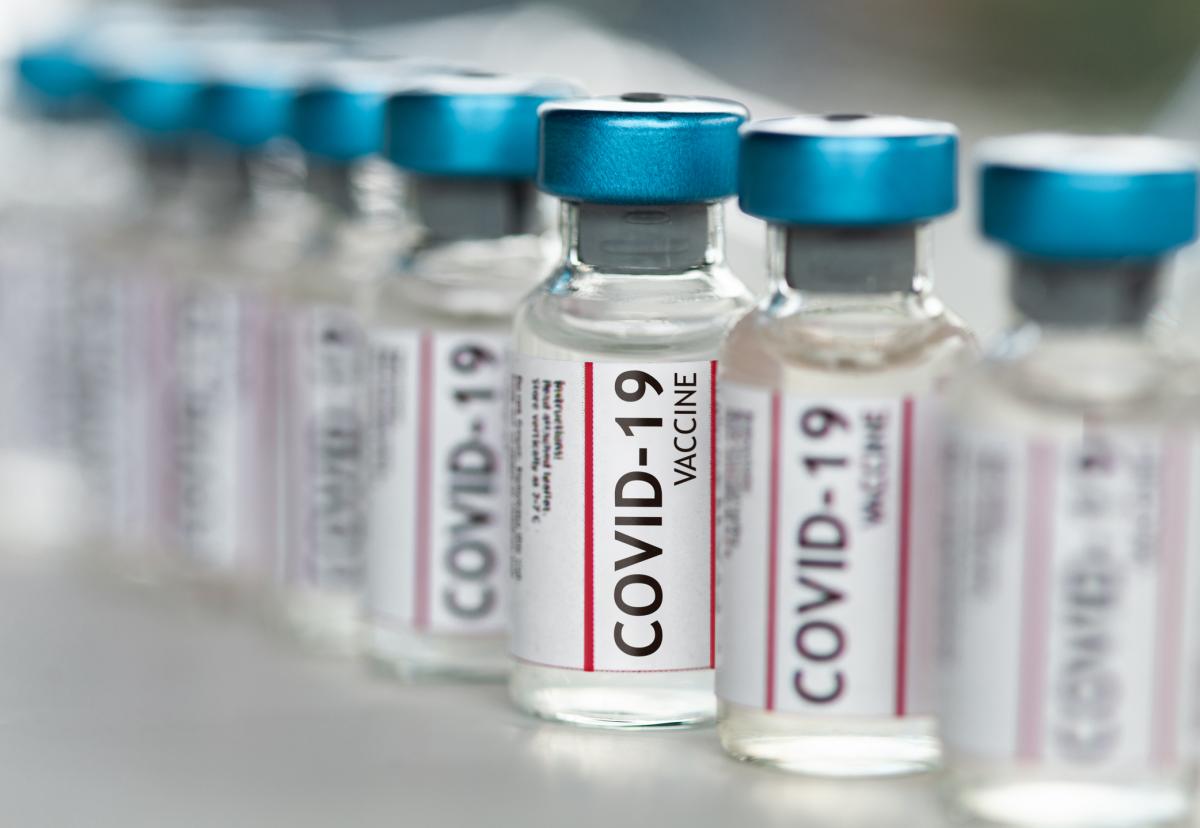 As we prepare to recognize the one-year anniversary of the COVID-19 stay at home order and resulting closures and changes over the last 12 months, we now have a light at the end of the tunnel with the introduction of the Moderna and Pfizer COVID-19 vaccines. The Pfizer vaccine is approved for individuals 16-years and older, while the Moderna vaccine is available for adults 18 and older. And, there are several vaccines in clinical trials currently underway that appear to be promising.
The vaccine roll-out in Ohio began in December 2020 with health care workers, nursing home residents and staff, and emergency responders being among the first recipients. As more people become vaccinated, more questions are being raised about if and when children will receive it. And whether the vaccine will be safe for them to take.
Scientists and researchers are hard at work getting answers to these questions.
Most clinical trials begin with adults, then teenagers, and then work their way down to younger children for safety reasons. Both vaccines that received emergency use authorization by the Food and Drug Administration (FDA) are currently undergoing clinical trials with 12 to17-year-old participants. Children over 12 will receive the same dose as adults in the Pfizer and Moderna trials. However, this dosage may need to be modified when given to children under 12. Both pharmaceutical companies expect to have results of these early clinical trials by mid-2021.
"These vaccine trials, and those with other vaccines, must evaluate the efficacy and safety of these vaccines in the pediatric age group," said Sherman Alter, MD, infectious disease. "All previous childhood vaccines have been approved only after this information is available and approved for use by the FDA."
According to the American Academy of Pediatrics, "We need more data on vaccines for our younger patients so they can be protected from this virus and the pandemic can be controlled. Children are not little adults; we can't just assume a vaccine will have the same effect on a child as it does for someone older."
Overall, multiple studies to date have shown that kids are less likely than adults to develop severe COVID-19 infection, with most cases in children being mild or asymptomatic. However, the primary reasons to vaccinate children against COVID-19 are to limit transmission of the virus and to achieve herd immunity.
"Herd immunity or community immunity, occurs when most persons in a population are immune to an infectious disease, thereby providing indirect protection to individuals who are not immune to the disease," said Dr. Alter.
Like all vaccines, the COVID-19 vaccine is designed not just to keep the person being vaccinated healthy, but also to prevent such spread of disease within a community. Children account for nearly one-fourth of the U.S. population, so they'll almost certainly play an important role in reaching the estimated herd-immunity threshold of 70 to 90 percent required to stop the spread of the virus.
While we wait for the news of the clinical trials, the best thing we can do for our kiddos is to keep doing what we've been doing over the last year – wear a mask, practice hand hygiene and social distance – and of course, to get vaccinated once you are eligible.
For more information about the COVID-19 vaccine and children, please visit the American Academy of Pediatrics.
 
information about the COVID-19 vaccine at Dayton Children's
Beginning February 15, patients with select underlying medical conditions (defined by Ohio Department of Health guidelines) are eligible to receive the COVID-19 vaccine. Regretfully, Dayton Children's will not receive vaccine allocation at this time and therefore will not be vaccinating patients until further notice. Patients who meet the criteria should contact their local health department, community pharmacy or other vaccine provider to schedule a vaccine. A list of vaccine providers is available here: Coronavirus Vaccine | Ohio Department of Health. Please check this website regularly for updates.
Patients do not need to contact the hospital. The vaccine will not be available at the hospital's primary care clinics, urgent care centers, emergency departments or other locations.
treatment for COVID-19 in kids
Does your child have symptoms of COVID-19? Schedule a video visit with Dayton Children's Kids Express.