11/20/11blog post
can I improve my child's IQ while I'm pregant?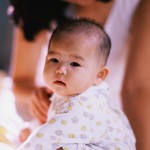 Question
I am pregnant with our first child, and we want to do everything possible to stimulate our baby's intellectual development. I've read lots about various commercial products that promise to improve a child's IQ. Do they work?
Answer
They are a waste of money. Most of your child's intellectual ability is genetically determined. The one technique that does seem to have an important impact on young children is to read to them on a regular basis. The most important thing you can do to maximize your child's development is to raise your baby in a loving and nurturing home. Please don't focus exclusively on your child's intellectual or academic development, as other skills are critical to success, such as self-control, resiliency, problem solving and a positive attitude.
Question
My eleven-year-old daughter frequently makes remarks about how stupid she is. Here's the odd thing---she is a straight "A" student and never gives us any trouble. I'm constantly reassuring her that she is a great kid, but nothing I say seems to matter. Why would such a good kid feel so badly about herself?
Answer
It's hard to know why children say or do certain things, but her comments do seem to elicit lots of attention from you! Why don't you try telling her the following? "Honey, you are a wonderful kid and your dad and I love you so very much. However, you sometimes make comments about how stupid you are, which we both know is not true. Nothing I say seems to help so from now on, I am going to ignore those remarks completely. I'm not mad at you, but I just don't see any reason repeating myself about how smart you really are. If there are other things you want to talk about, I'm always here for you."
Question
My fifteen-year-old daughter was sexually abused by a neighbor boy when she was four-years-old. She told us right away, and we reported it and got help for her. She appeared to have a totally normal childhood. I don't think she even remembers the incident at this point, but I'm concerned now about her sexual behavior. She is very flirtatious with boys, and I think she may become sexually active. Do you think this could be related to her sexual abuse as a young child? Should I talk with her about the abuse or totally ignore it?
Answer
Since your daughter's childhood after the abuse incident was uneventful, I seriously doubt that her current behavior is related to what happened eleven years ago. Many teens may appear "sexually flirtatious" as they try to figure out their relationships with boys. This is a great time for you to engage your daughter in an ongoing discussion about sexual issues, including feedback on her behavior, pregnancy prevention and sexually transmitted diseases. Provide her with age-appropriate reading material, and approach the topic in a relaxed or even humorous way.
Next week: Have a problem? Maybe you shouldn't talk about it!