8/21/14blog post
a big week for one cancer survivor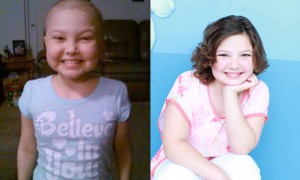 Hi! I'm Kayleigh Crabtree and I'm a former Dayton Children's ambassador. This week is a big week for me and for Dayton Children's! I was diagnosed with Acute Lymphoblastic Leukemia on August 20 in 2010. So on Wednesday, I celebrated being a four year survivor! Then today I have the opportunity to help with the groundbreaking ceremony for the new patient tower. I am so excited to be a part of this event!
For the past several months, I have had the chance to be on the Dayton Children's Kids Advisory Board and it has been so much fun. We have had a few meetings with the architects and Dayton Children's staff members to share our ideas about the new patient tower. I have enjoyed getting to share my thoughts and ideas.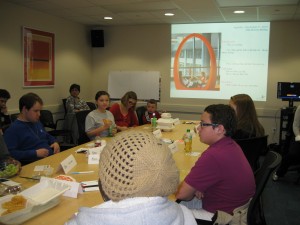 One idea I had was to put stained glass windows in some of the patient rooms to help cheer the kids up. I even got to design a patient room on paper and hope they might use my idea for a real room. What I'm most excited about with the new patient tower, is that all of oncology will be on one floor. That's important to me and all of the other cancer patients and families because the blood lab, clinic, inpatient rooms, and procedures will all be done on one floor. Kids with cancer have weak immune systems and so it will be good for them to not have to go to different parts of the hospital.
Dayton Children's saved my life and thousands of others.Once the new patient tower is done, they can save so many more.
Thank you to anyone who has ever donated to Dayton Children's and to those of you who will continue to. It is because of your generosity that they're able to build the patient tower. I am honored to be a Kids Advisory Board member and get to help break the ground on Thursday. I can't think of a better way to celebrate my 4 year survivor cancer-versary! Thank you Dayton Children's for making it possible!