10/13/17news article
Aflac and Dayton Children's honor heroes making an impact in the lives of children with cancer
raising awareness of childhood cancer with Duckprints Awards
Aflac, the leading provider of voluntary insurance sales at the worksite in the U.S. and a committed corporate ally in raising awareness for childhood cancer, joins with Dayton Children's Hospital to honor a group of heroes with Duckprints Awards. The four recipients are honored for leaving significant footprints in their paths as they work to create new possibilities for children facing cancer.
Duckprints Awards are part of the Aflac Childhood Cancer Campaign, designed to engage Aflac employees, agents and the public to increase awareness, promote volunteerism and honor childhood cancer champions through a variety of initiatives. The 2017 Duckprints Awardees are:
The Greene family
Pam Byer, MSW, LISW-S
Mukund Dole, MD
Larry Connor
"Aflac is proud to honor these selfless individuals, who lead the charge in creating hope for a brighter future for the thousands of children and their families who face cancer every year," said Kathelen Amos, president of The Aflac Foundation. "The unwavering commitment of the honorees here in Dayton, who use their talents and time to support people in their most vulnerable times of need, is what it will take to face childhood cancer together in our lifetimes. Each one has left his and her 'duckprints' on this great cause and is deserving of this recognition."
According to the National Cancer Institute, only four percent of federal funding for cancer research goes to pediatric cancer. That's why Aflac has contributed more than $118 million over the last 22 years to help bridge the gap in funding to improve treatment and research and help find a cure. Each month, more than 17,000 of Aflac's agents working together contribute more than $500,000 from their commission checks to support this cause.
Aflac also offers ways for individuals to assist. As part of Aflac's new Aflac Childhood Cancer Campaign, Aflac is calling on others to become active in the cause. Any donations made to Dayton Children's Cancer and Blood Disorders Center on the day of the Duckprints Awards ceremony, or within the month after the ceremony, will be matched by Aflac, up to $5,000, and go directly to Dayton Children's Hospital.
Aflac has also created a website (aflacduckprints.com) that enables users to nominate unsung heroes in their community who have made a difference in the lives of children and families facing cancer. People can follow the Aflac Duck on his journey to hospitals around the country honoring those who have made a difference in the lives of children facing cancer. In addition, merchandise such as a new plush Aflac duck, T-shirts, sippy cups and more are available for purchase at AflacChildhoodCancer.org, with all of the net proceeds going toward the treatment and research of childhood cancer.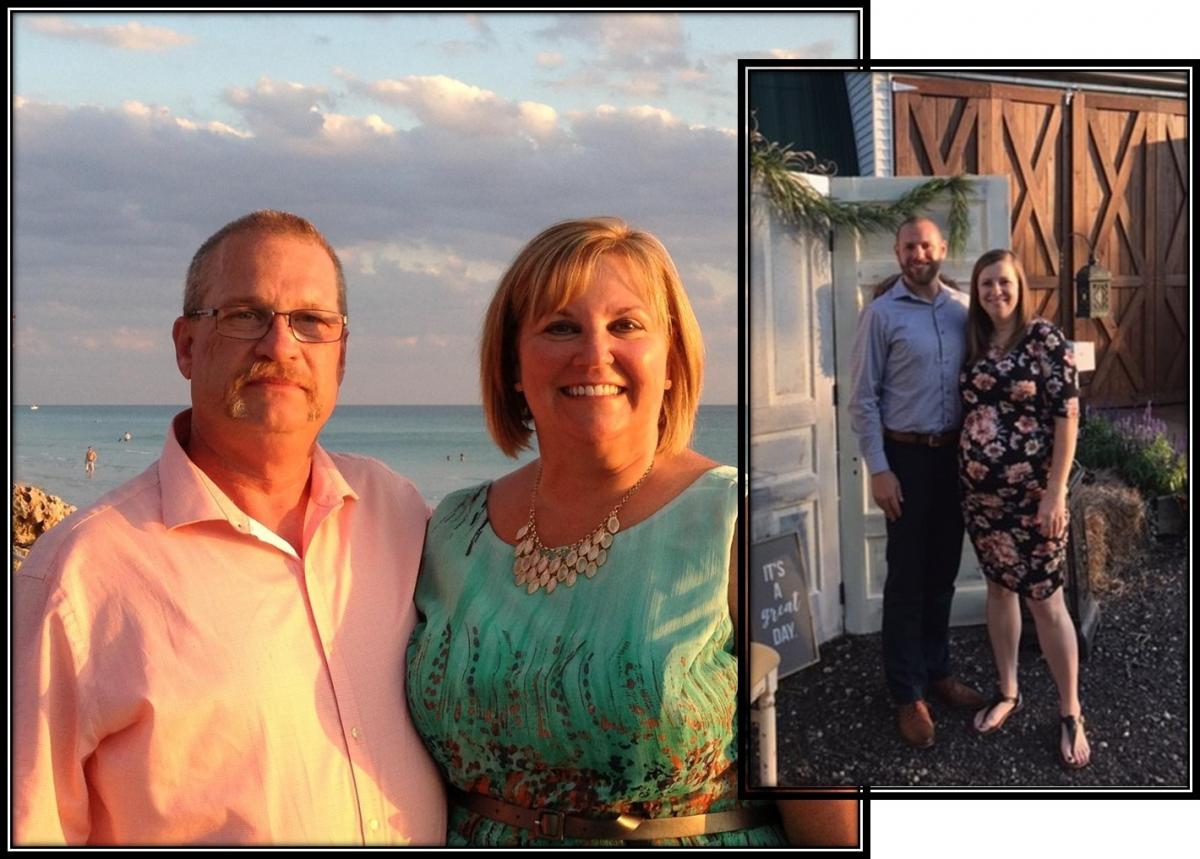 About Duckprints Award Recipient: The Greene family
Emily Greene was diagnosed with Extraosseous Ewing's Sarcoma at Dayton Children's in January 1997 at the age of 12. Unfortunately, after nine months of chemotherapy, including a bone marrow transplant, Emily lost her battle.
To remember Emily, give back and find some peace, the Greene family collected money during the holidays to give to another family with a child being treated for cancer at Dayton Children's. Recognizing that this donation could serve more than just one family a year, social worker Pam Byer approached the Greenes in 2001 about funding the local Beads of Courage program.
Emily's Beads of Courage program began in April 2002, and today, it is still going strong. When a child is diagnosed with cancer, he or she receives a length of twine with beads that spell their first name, as well as a Dayton Children's bead and an Emily's Bead of Courage. Each step in their journey, such as chemotherapy, surgery, radiation and many others, is denoted by a bead. This is a way to honor the journey and recognize each step along their courageous path.
The Greenes saw firsthand what it took to undergo cancer treatment: constant shots and pokes, surgeries, scans, hair loss, frequent and extended hospital stays, and good news and bad news. They know the courage it takes and now know that with each bead, Emily has added her might to each child's fight.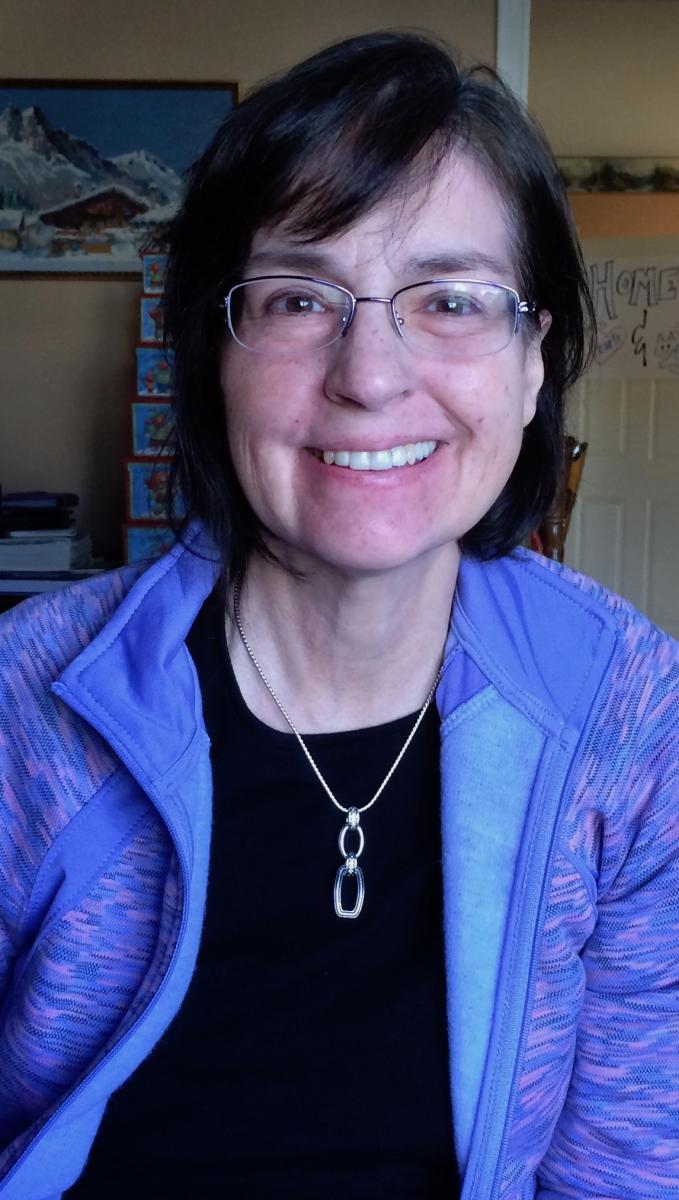 About Aflac Duckprints Award Recipient: Pam Byer, MSW, LISW-S
Pam Byer spent 23 years as a social worker at Dayton Children's Hospital, serving many areas, including the emergency department, neurology, sickle cell and hematology/oncology. She was the caregiver every social worker aspires to be. Her genuine spirit shone through in each conversation, making each family feel supported and a part of the care team during life-changing experiences. At the same time, she was passionate about finding new ways to support children and families during trying times.
She learned about a unique and creative bead program at an Association of Pediatric Oncology Social Workers conference in Houston, Texas, in 2000. Pam was inspired by the idea of bringing a simple, fun and yet deeply meaningful program designed to highlight the arduous journey a child must take when diagnosed with cancer, to children that allowed them to tell their unique story.
Getting the program off the ground met with some financial difficulty and some initial resistance, but then she found the Greene family. Just as she knew would happen, all children, from the very youngest through the teen years, enjoy adding beads to their necklaces to acknowledge the tremendous challenges faced during treatment.
Pam's innovative vision brought the Emily's Beads of Courage program to life at Dayton Children's. Her ability to recognize what would appeal to the oncology patients and families, as well as her persistence, made this inspirational program what it is today.
About Aflac Duckprints Award Recipient: Mukund Dole, MD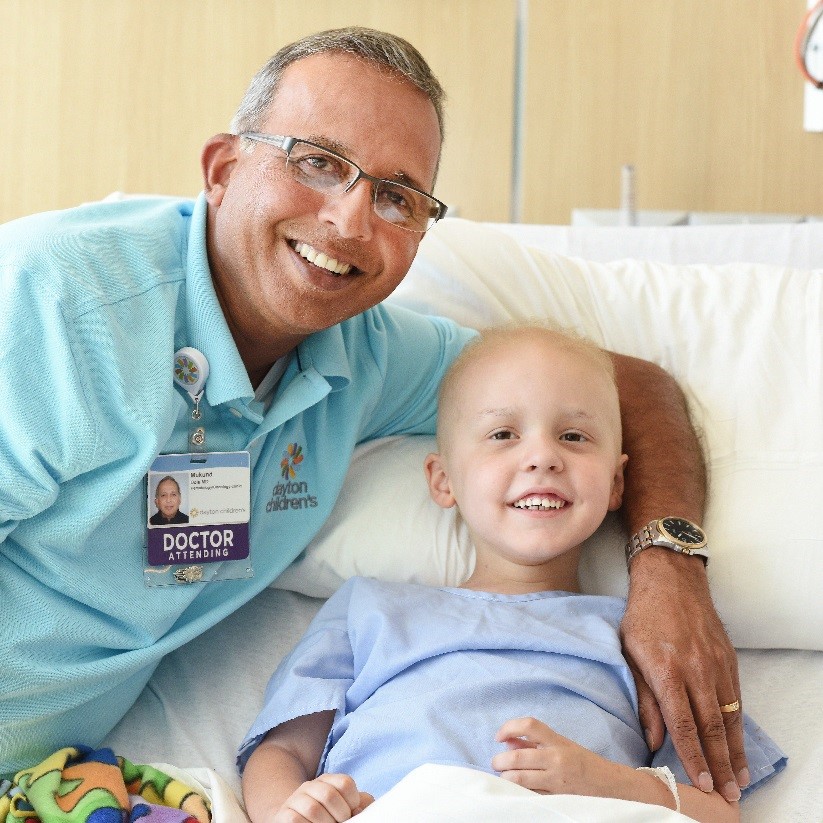 In addition to his service as a pediatric hematologist-oncologist at Dayton Children's, Dr. Mukund Dole volunteers his time as a board member for the American Cancer Society and Special Wish Foundation Dayton. He also helped raise more than $1 million for the new Mills Family Center for Cancer and Blood Disorders located in the new patient tower at Dayton Children's. 
In his 20 years of service as a hematology-oncology physician at Dayton Children's, Dr. Dole's encouragement and support have helped hundreds of children face cancer, while still allowing them to do all the activities that kids like to do.
Dr. Dole is an associate professor of pediatrics at Boonshoft School of Medicine, Wright State University. He is the chair of the hospital's Comprehensive Cancer Committee and helps coordinate advanced clinical research efforts through collaboration with other institutions. He is also the medical director of the West Central Ohio Comprehensive Sickle Cell Center in Dayton.
Dr. Dole obtained his medical degree from the University of Bombay and received his general pediatrics training at Children's Hospital of Louisiana and LSU Medical Center, New Orleans, Louisiana. He completed his fellowship in pediatric hematology-oncology at the University of Michigan, Ann Arbor. He is board certified in both general pediatrics and pediatric hematology-oncology.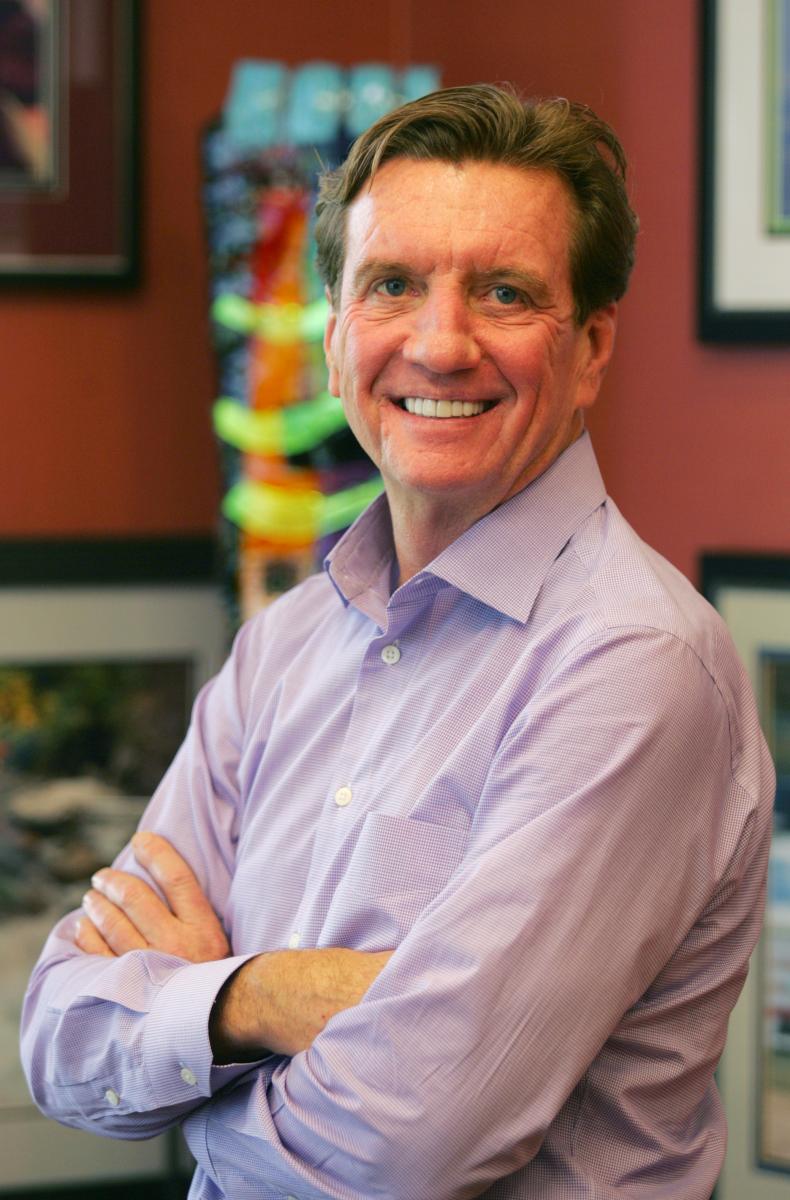 About Aflac Duckprints Award Recipient: Larry Connor
In 2007, Larry Connor founded The Connor Group Kids and Community Partners. The organization's basic premise is to be a philanthropic investment partner that helps develop good causes into great programs, primarily for disadvantaged youth in communities where The Connor Group operates.
The Connor Group Kids and Community Partners is dedicated to making a significant, long-term impact on the lives of kids in this region, which inspired their $1 million challenge grant for Dayton Children's new patient tower. The gift helped provide a special lounge for families whose children are being treated for cancer and blood disorders to celebrate special occasions and interact outside of the hospital room. This space has been named the Connor-Dole Family Lounge, in honor of hematology-oncology specialist Mukand Dole, MD.
The Connor Group's challenge grant inspired an incredible $1.8 million in additional gifts to the Reaching New Heights Capital Campaign. 
The Dayton native graduated summa cum laude in 1972 from Ohio University. From 1983 to 1990, Larry owned Orlando Computer Corp., the second-largest reseller in the state of Florida for IBM microcomputers and a pioneer in local area networks.
After co-founding a real estate investment firm in 1991, he bought out his partners and established The Connor Group in 2003. In its first 25 years, the firm grew from $400,000 to more than $2 billion in total assets, owning and operating luxury apartment communities in 12 markets. It has been recognized regionally and nationally as a top workplace and industry innovator.
About Aflac
When a policyholder gets sick or hurt, Aflac pays cash benefits fast. For more than six decades, Aflac insurance policies have given policyholders the opportunity to focus on recovery, not financial stress. In the United States, Aflac is the leader in voluntary insurance sales at the worksite. Through its trailblazing One Day PaySM initiative, Aflac U.S. can receive, process, approve and disburse payment for eligible claims in one business day. In Japan, Aflac is the leading provider of medical and cancer insurance, and insures 1 in 4 households. Aflac insurance products help provide protection to more than 50 million people worldwide. For 11 consecutive years, Aflac has been recognized by Ethisphere as one of the World's Most Ethical Companies. In 2017, Fortune magazine recognized Aflac as one of the 100 Best Companies to Work For in America for the 19th consecutive year and included Aflac on its list of Most Admired Companies for the 16th time. Aflac Incorporated is a Fortune 500 company listed on the New York Stock Exchange under the symbol AFL. To find out more about Aflac and One Day PaySM, visit aflac.com or espanol.aflac.com.
Aflac herein means American Family Life Assurance Company of Columbus and American Family Life Assurance Company of New York.