10/1/21blog post
4 ways to honor World Mental Health Day on October 10
October 10 is World Mental Health day. To commemorate this important observance there are lots of way you can get involved in On Our Sleeves, the movement for children's mental health, in the month of October.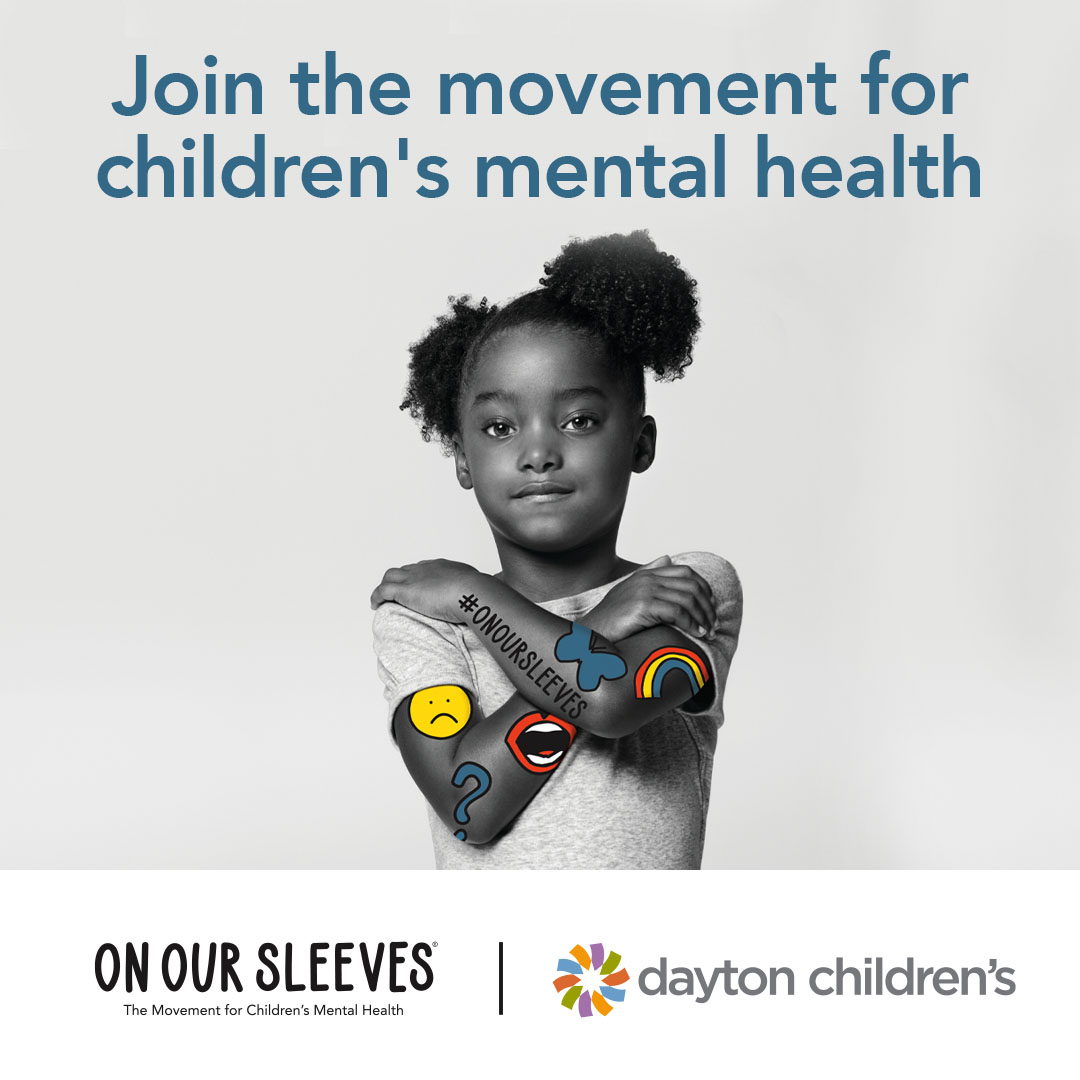 1. Join the On Our Sleeves movement and a donation will be made in your honor! - During the month of October, the DP&L foundation will donate $5 in honor of every person who joins the On Our Sleeves movement.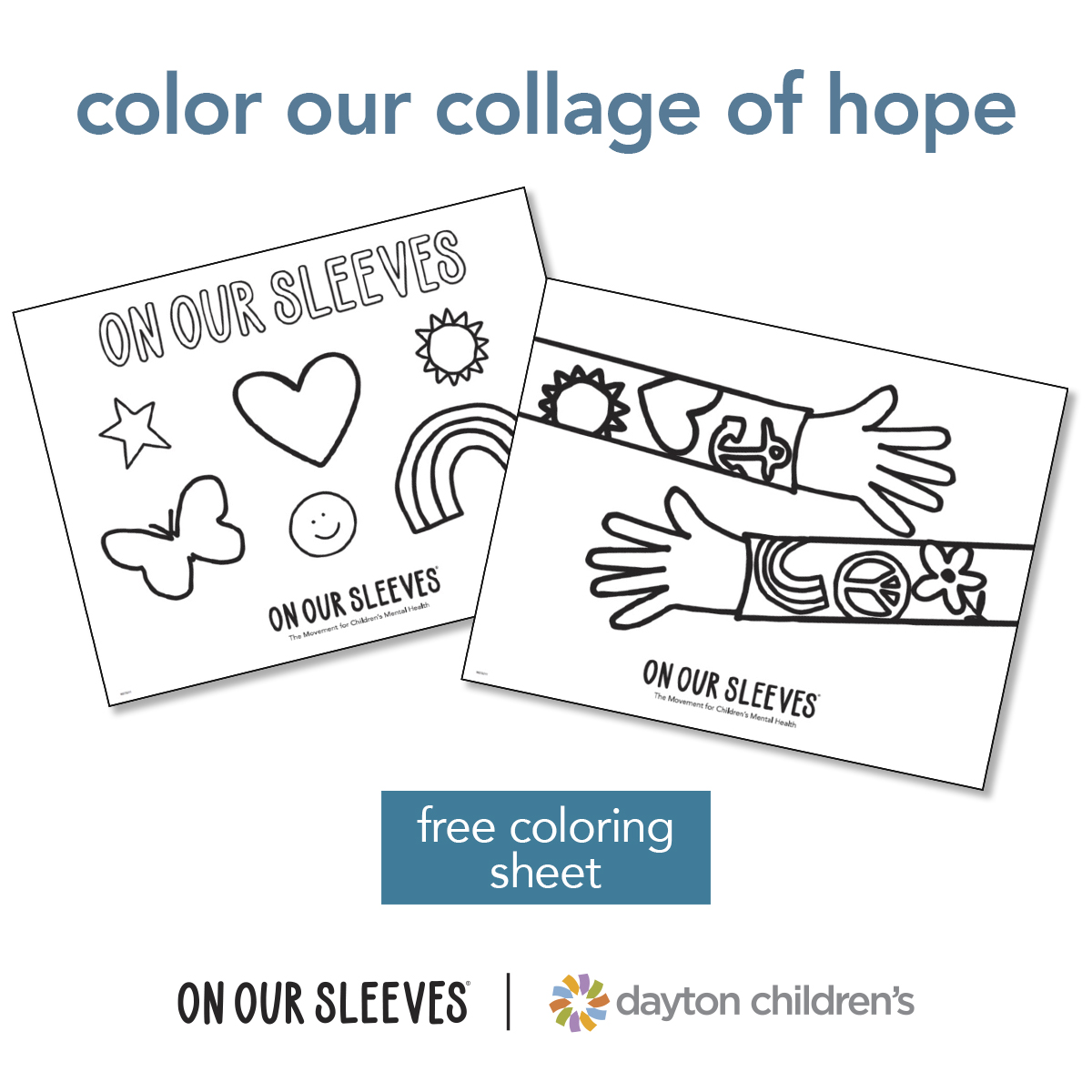 2. Color our collage of hope - Download our special On Our Sleeves coloring sheets to add to our collage of hope. Post them on social media or email us a picture at getinvolved@childrensdayton.org in order to be featured in our social media collage on October 10.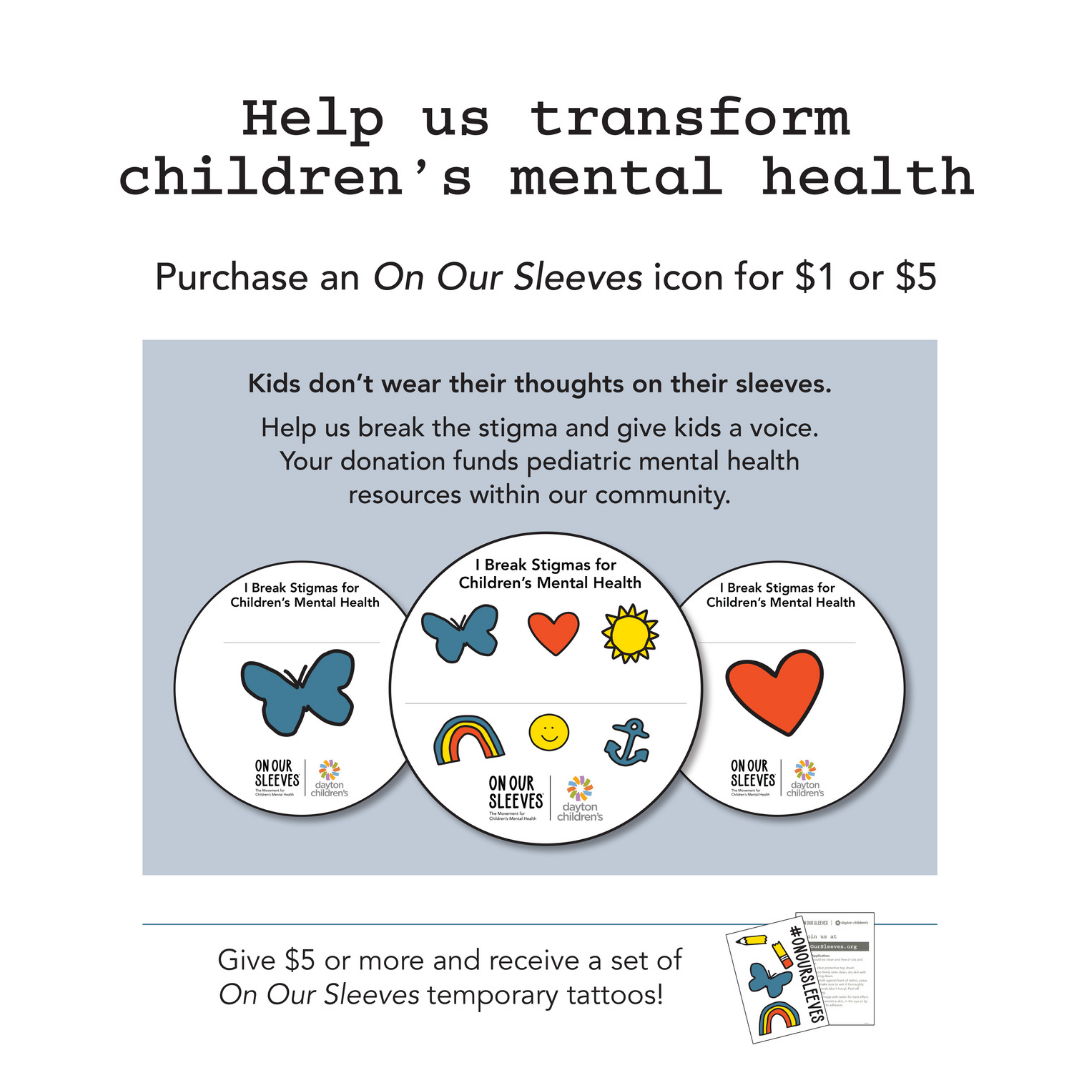 3. Purchase an On Our Sleeves icon - 10 locations throughout the region are selling On Our Sleeves icons to support mental health initiatives in our region. Purchase one for $1 or $5 to show your support! Give $5 and you'll get a set of On Our Sleeves temporary tattoos! 
Stores selling icons: 
Reza's – Downtown and Beavercreek
Third Perk – Downtown and Salem Ave.
Boston Stoker  - Downtown, Troy, Centerville, Clayton
Heart Mercantile – The Oregon District
Dayton Children's Gift Shop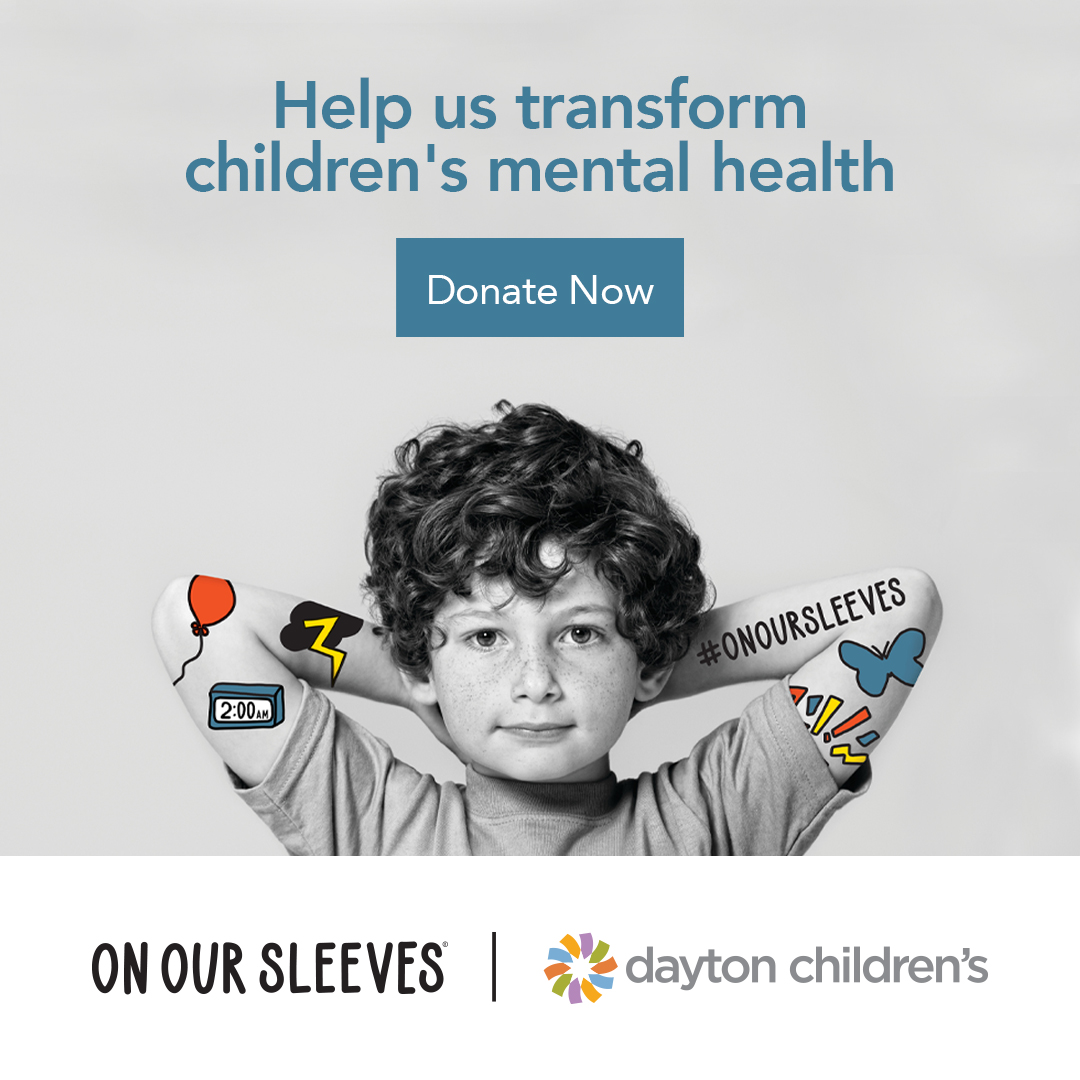 4. Make a donation  - You can donate anytime in the month of October to support On Our Sleeves! Your gift will help provide mental health resources to kids in our community! Give now!