We are delighted that you are considering the integrated pediatric residency of Wright State University Boonshoft School of Medicine and Wright-Patterson Air Force Base for your postgraduate training. With its long commitment to excellence
in primary care, we believe that you will find our program well positioned to provide you with a diverse and comprehensive experience in both inpatient and outpatient pediatrics. By combining the outstanding facilities of Dayton Children's with the large outpatient facilities and medical center of the Wright-Patterson Air Force Base, you are assured a broad and rich experience upon which to build your career Whether your future plans include primary care practice, academic medicine, or additional subspecialty training after residency, the Wright State University/Wright-Patterson Air Force Base program provides the proper balance and exposure to the field of pediatrics to meet your career goals.
Our faculty consists of a team of devoted and talented teachers representing all of the major subspecialty fields and general pediatrics. Our community-based, voluntary faculty offer many residents a "real life" experience in the practice of pediatrics within the office setting.U.S. News and World Report has named Wright State University School of Medicine as one of the best schools in the nation for primary care. We believe that you will agree that both our commitment to teaching and our belief that quality care for children is firmly rooted in quality primary care are evident throughout your training.
prospective military residents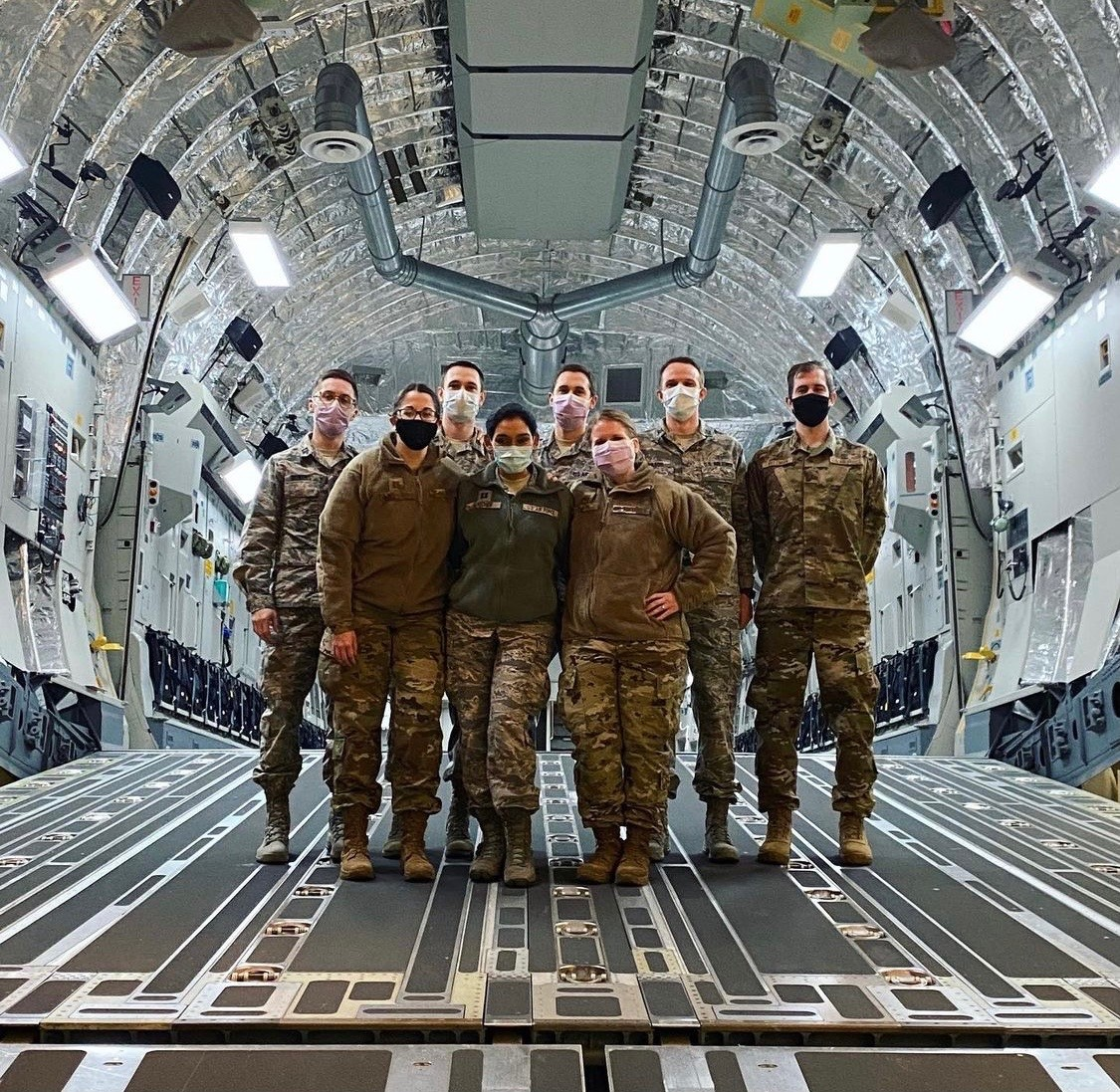 Our program has the distinction of being the only fully integrated military/civilian pediatric training program in the nation. This allows our residents all the benefits of training in a stand-alone children's hospital while still gaining exposure to the military medical system to develop all the skills that will make you a successful officer and physician in the United States Air Force.
Wright-Patterson Air Force Base (WPAFB) hosts the Wright-Patterson Medical Center (WPMC), which is the second largest medical center in the Air Force. The newly renovated outpatient pediatric clinic located within WPMC has the second largest pediatric outpatient clinic in the Air Force which serves approximately 8,000 military children. Our residents rotate through the newborn nursery, adolescent clinic, and developmental clinic in addition to the WPMC General Pediatric Clinic. The base also has the patient simulation center, which has state-of-the-art human patient simulators that offer the ability to practice PALS, NRP, intubation techniques, intraosseous access and chest tube placement, among other skills. In addition to Wright-Patterson's mission of training future healthcare providers, the base's other missions include aerospace research and development and intelligence, and WPAFB is the primary location for Air Force One repairs.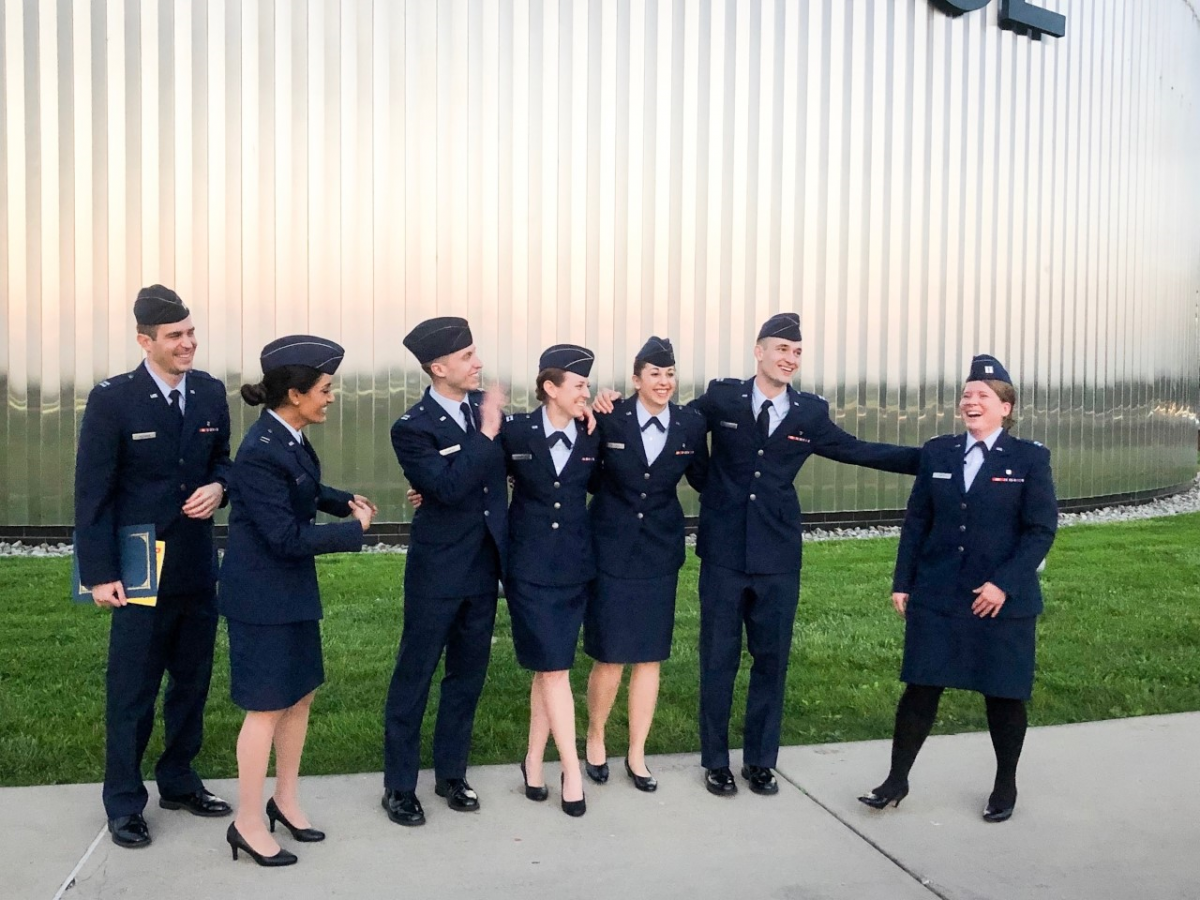 As residents in a fully integrated program, our military residents have the same curriculum as the civilian residents with a few notable exceptions. For one, the military residents have their continuity clinic experience at WPAFB while civilians have their clinic at the Connor Child Health Pavillion. Secondly, the educational leadership in the program has made medical officer development a priority to ensure that when residents graduate from the program, they are not just exceptional pediatricians, but also model Air Force medical officers. This is done in a variety of ways, including our unique military medical officer orientation course, the military medical humanitarian assistance course, annual visits from the pediatric consultant of the Air Force, continuity clinic lectures and faculty mentorship.
The area is very supportive of the Air Force as Wright-Patterson Air Force Base is the largest single-site employer of civilians in the state of Ohio. In this Air Force city, there is the United States Air Force Museum and the annual Air Force Marathon, which is a Boston Marathon qualifying run. There are many restaurants, shops, museums and events that offer military discounts, creating more financial incentive to live in this already inexpensive city!
We thank you again for your interest in our residency program. If you have any questions, including how to arrange a rotation or active duty tour, or want to schedule an interview, please contact please contact Rick Valone at Wright Patterson Air Force Base Pediatrics, (937) 522-4719 or richard.j.valone.civ@mail.mil [1]
selection criteria
The pediatrics program accepts only applications though the Electronic Residency Application Service (ERAS) for the National Resident Matching Program (NRMP). An ideal candidate would have: Finished medical school within the past four years (i.e. not out of clinical practice for an extended period of time).
USMLE scores above 230 & COMLEX above 430.
Above average grades.
A definite commitment to pediatrics.
Permanent U.S. residence, U.S. Citizenship or Green Card holder.
International medical graduates and osteopathic graduates are welcome to apply through ERAS. The same standards as above apply. We abide by Section 201 of the Wright State University Boonshoft School of Medicine Resident & Fellow Manual [2] (residents selection). In addition, International medical graduates need ECFMG certification. Osteopathic graduates are encouraged to take the USMLE test.
salary and benefits
resident salary and benefits
Stipends:
R1: $62,108
R2: $64,979
R3: $67,912
vacations
Three weeks (21 working days) annually
Five-day holiday break at Christmas or New Years
study week
Five days off for conference attendance or as a dedicated study week each year
academic fund
Civilian residents have an allowance up to $700.00 (R1-R2-R3). Unused funds cannot be forwarded in the new academic year. Some uses are: professional meetings, medical books, medical software, Step 3 study aids, and stethoscope.Military residents must arrange travel through the USAF and the Department of Medical Education. Military residents will receive $200.00 academic fund.
meals
Lunch is provided during resident didactics
Each resident is also allocated $120 per month as meal allowance
educational resources
Paid membership to the American Academy of Pediatrics with subscription to PREP
Paid subscription to PedsRap podcast (typically $95/year)
Copy of Harriet-Lane Pediatric handbook
insurance
Professional liability ($1M per occurrence/$3M aggregate) while at Dayton Children's, MVH
Federal tort claims while at WPAFB
Medical/dental/vision insurance available for civilian residents
TriCare health benefits for military
Long-term disability for civilian life insurance for civilian
faculty appointment
Residents are appointed as junior resident instructors in the Boonshoft School of Medicine. This entitles the resident to a number of faculty privileges at the university, including use of the library and athletic facilities as well as faculty discount at the bookstore.
additional
Free parking
One white coat + one item of Dayton Children's logowear or two items of Dayton Children's logowear. All include optional free name embroidery
On-site daycare center
curriculum
overview
We offer a variety of educational experiences to help our residents prepare for practicing medicine after residency, as well as achieve successful board certification in pediatrics. See below for detailed information on the different educational opportunities we offer.
academic half day
Our educational didactic curriculum is centered around an academic half-day which promotes dedicated, protected learning focused on pediatric board content specifications. Our program has an 18-month rotating curriculum, which allows for consistent and organized learning pattern. In addition to traditional lectures provided by pediatric generalists and sub specialists, our program has also incorporated longitudinal and interactive educational opportunities which are listed below in more detail.
Acute care symposium – During the first two months of each academic year the academic half day is comprised of lectures that introduce the residents to the acute management of issues that they run into during residency and beyond
Resident quality improvement curriculum (RQIC) – Throughout first year, residents attend 10 sessions dedicated to introducing key concepts in Quality Improvement Science. During second and third year, resident groups will work through a project of their own to be presented at the end of the year.
Developmental/mental health case series – A longitudinal curriculum to provide residents with the resources and education needed to identify and manage common behavioral and mental health issues in the general pediatric setting.
NICU bootcamp – Twice a year residents participate in interactive, hands-on conference on high-yield neonatology topics and procedures. Residents rotate through multiple small group sessions led by neonatologists and subspecialists.
Jeopardy board review – PGY-2 and PGY-3 residents participate in a monthly, 1-hour Jeopardy style board review sessions with their class. A resident favorite, this series encourages comradery and education on high-yield board topics.
morning report
Our morning report is an informal and interactive 30-minute case-based presentation led by a senior resident or chief resident. It is held at Dayton Children's Hospital every morning except the day of our academic half-day. In attendance is our inpatient senior residents, residents on electives, medical students, hospitalists, and subspecialists. It is an opportunity for growth of medical knowledge, differential diagnosis building, and critical decision making.
noon conference
Noon conference is a 1-hour lecture that is held during lunch twice a week (lunch provided!). Possible lecture topics include resident case conferences, resident morbidity and mortality conferences, mock codes, financial lectures, subspeciality lectures, etc.
Wright Patterson Medic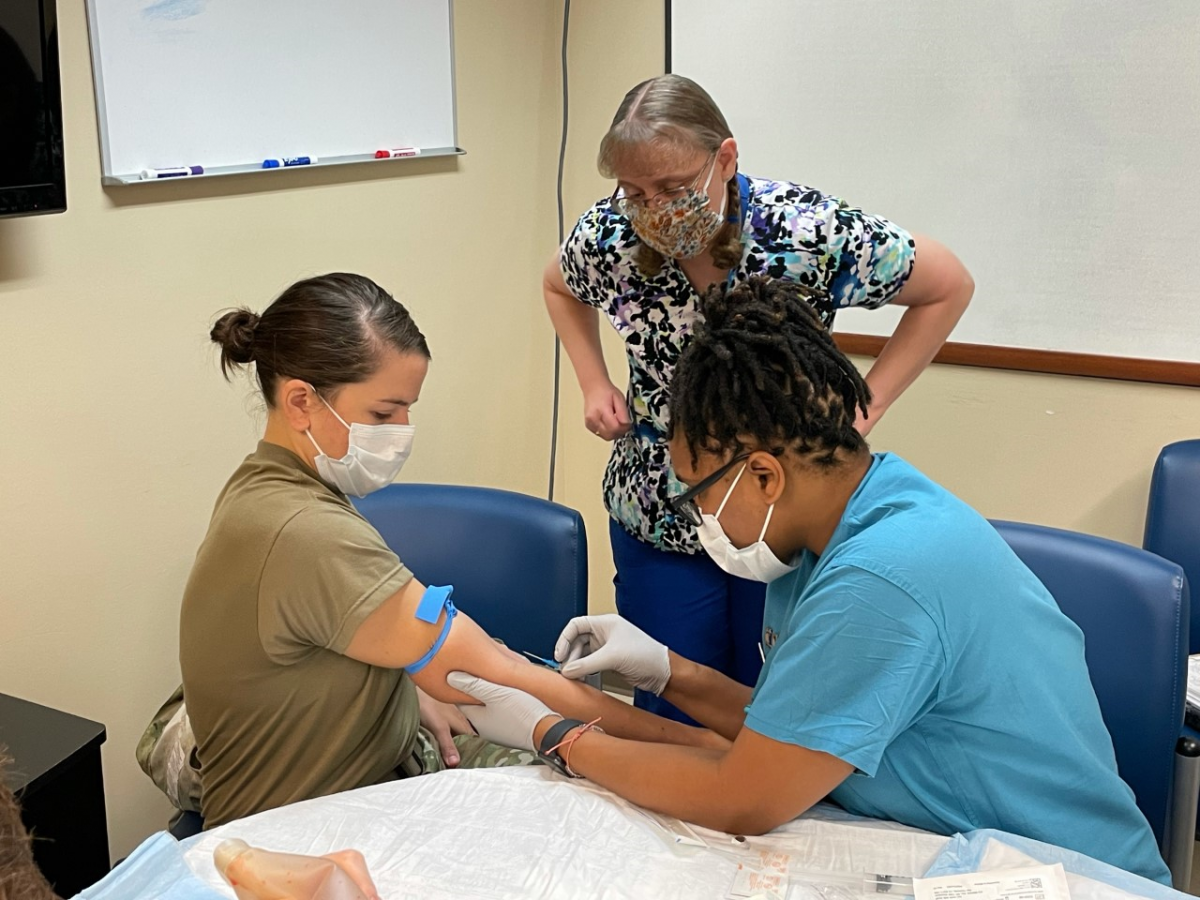 1-hour morning conference is held every day (except the day of academic half-day) for residents rotating on their ambulatory, newborn nursery, and adolescent blocks at WPMC. Lectures are given by various specialists on base such as child psychiatry, developmental pediatrics, orthopedics, adolescent medicine, ENT, dentistry, chief resident, etc. In addition, residents practice their hands-on skills at the WPMC Simulation Center 1-2 times/month, as well as, monthly IV and suture labs.
continuity clinic lecture series
Residents in continuity clinic participate in a 30-minute lecture on a general pediatric topic. The structured curriculum covers a different topic every week throughout the year.
continuity clinic curriculum example:
July 5th Health Maintenance I: Growth & NBS
July 12th Health Maintenance II: Screening Tests
July 19th Immunizations
July 26th Sports Pre-participation Physical
board review series
In May/June of every year, the third-year residents participate in eight half days of dedicated board review given by various generalists and subspecialists. This is protected time and residents are excused from clinic duties during this time.
additional opportunities
Weekly grand rounds
Monthly journal clubs
Monthly mock codes
PALS, BLS and NRP courses
Pediatric fundamental critical care support (PFCCS) - a two-day course that is funded by the program for every resident
Yearly American Board of Pediatrics In-Training Exam to provide residents with a yearly measurement of their progress and information to help them tailor their educational experiences
schedule overview
Pediatric residents in the integrated program are able to work at Dayton Children's and Wright-Patterson Air Force Base Medical Center (WPMC). Through work at both locations, residents treat patients from different ethnic, socioeconomic and geographic settings. Each facility is staffed by a faculty of pediatric generalists and subspecialists who are recruited for their commitment to education. Both sites also provide pediatric training to medical students from the Wright State University Boonshoft School of Medicine and other primary care residency programs in the area. Inpatient rotations, emergency medicine, and most electives take place at Dayton Children's Hospital. Ambulatory care, newborn nursery and adolescent months occur at the pediatric clinic at WPMC. Neonatology occurs at Miami Valley Hospital during the PL-1 year.
sample master schedule
PGY-1

 

PGY-2

PGY-3

Blocks

Rotation

Blocks

Rotation

Blocks

Rotation

3

Inpatient wards

 

3

Inpatient wards

2

Inpatient wards

1

Inpatient Hem/Onc

2

PICU

1

Inpatient Hem/Onc

1.5

Nights (2 weeks each)

1

NICU

1

PICU

1 

Emergency Medicine

1

Nights

2

Nights

1

NICU (days only)

1

Emergency Med or Acute Care

1

Emergency Med or Acute care

1

Newborn nursery 

 

1

Developmental Pediatrics

2

 Ambulatory Pediatrics

1

Adolescent Medicine

2

Ambulatory Pediatrics

4

Electives

1.5

Ambulatory peds

 

2

Electives

 

0.5

Child Advocacy

 

 

 

 

0.5

Community Pediatrics

 

 

 

1

Elective

 

 

 

 
continuity clinic
Each resident participates in at least 18 full-day continuity clinics per academic year. The full day continuity clinic, rather than the traditional half-day, provides an improved focus on clinic-based learning. This provides a special experience for the resident to observe the physical, emotional and intellectual development of a child over an extended period of time. The resident is the primary care physician to healthy children as well as to those with chronic and acute illnesses.  The civilian residents' continuity clinic takes place at the Connor Child Health Pavillion. Military residents' continuity clinic takes place at the pediatric clinic at WPMC.
individualized education plans
Senior residents have the flexibility to create their own elective to meet the needs of their specific learning and career goals. Residents can use this time for research projects, medical education, rotations in private practices and additional subspecialty electives.
research and scholarly activity
Residents routinely engage in a variety of research and scholarly projects throughout their training including topics in clinical and translational research, medical education, and quality improvement. While completion of a research project is not required, we encourage our residents to collaborate with faculty in original or on-going projects, especially during elective rotations. Resident scholarly endeavors result in opportunities to present findings at national and regional meetings as well as publication in peer-reviewed journals.
where we work
Dayton Children's Hospital is a tertiary care referral center and a level I pediatric trauma center treating more than 80,000 children per year, including the critically ill of the Dayton region and beyond. From July 2019 - June 2020, Dayton Children's had more than 6,000 total admissions and 88,000 ED visits. The hospital is staffed by more than 400 physicians in more than 40 subspecialties and is host to a busy pediatric and neonatal intensive care unit. Please find vital statistics about Dayton Children's in our Annual Report [3].
virtual tour of Dayton Children's
Dayton Children's offers locations across the Miami Valley. Take a closer look inside our main and south campus locations!
Connor Child Health Pavillion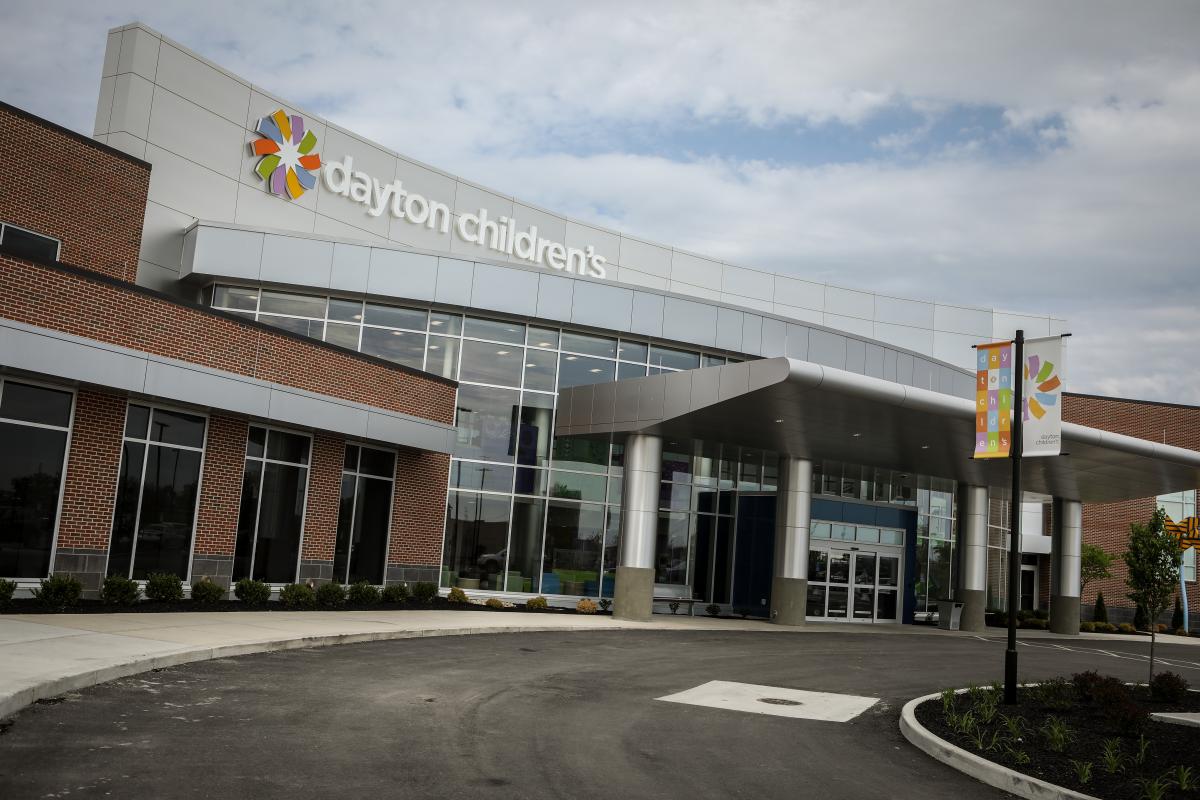 The Connor Child Health Pavillion opened in spring of 2019 with a mission to serve as a centralized hub to support the entire health of a child and family – not just their medical care. Civilian residents attend continuity clinic here in the Dayton Children's Pediatric clinic. Other services within the building include: developmental pediatrics, foster and kinship care clinic, complex care clinic, Healthy Me and lipid clinic, lab and imaging, family resource connection, teaching kitchen and food pharmacy. Watch this video [5]to learn more about the Connor Child Health Pavillion. 
Wright-Patterson Medical Center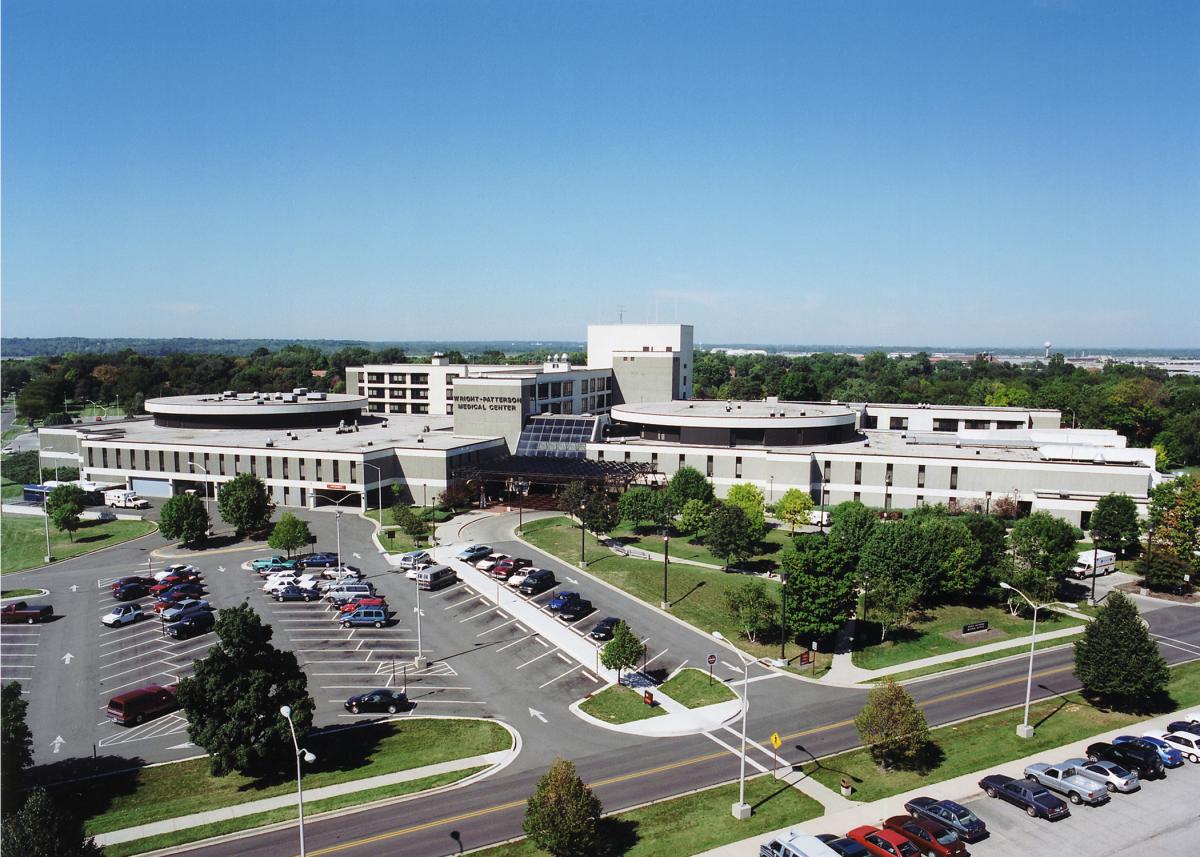 The Wright-Patterson Medical Center (WPMC), the second largest medical center in the Air Force, is located a few miles northeast of downtown Dayton on Wright-Patterson Air Force Base (WPAFB). The outpatient pediatric clinic located within WPMC has the second largest pediatric outpatient clinic in the Air Force and was recently renovated in 2019. Our residents rotate at WPMC for their ambulatory, newborn nursery, and adolescent blocks. WPMC also maintains accredited residency programs in internal medicine, surgery, obstetrics and gynecology, psychiatry, clinical psychology, and dentistry.
Miami Valley Hospital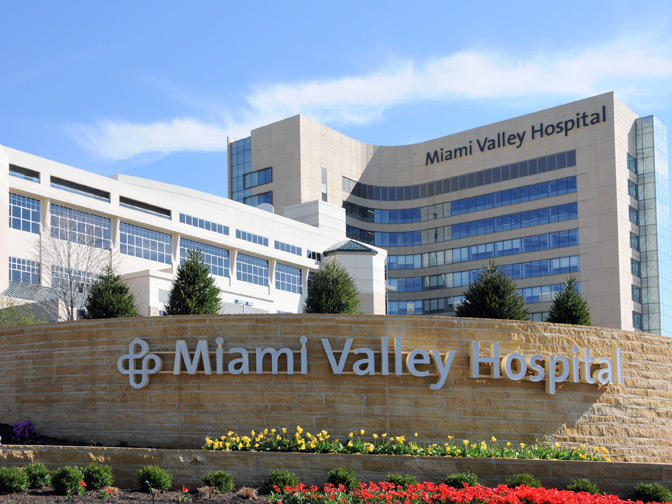 Miami Valley Hospital (MVH) is an 848-bed tertiary care facility and a principal teaching affiliate of Wright State Boonshoft School of Medicine. It is the location of a 60-bed, level III Neonatal Intensive Care Unit (NICU) that provides care for neonates with a variety of medical and surgical conditions and has extracorporeal membrane oxygenation (ECMO) available on site. Our first-year residents rotate here during their NICU block.
recent fellowship matches
Duke University (Hematology/Oncology)
Children's Mercy Kansas City (Cardiology)
Cincinnati Children's (Sports Medicine)
Vanderbilt University Medical Center (PICU)
Joint Base San Antonio (Neonatology)
Madigan Army Medical Center (Developmental and Behavioral Pediatrics)
Riley Children's Indiana University (Neonatology)
University of North Carolina (Endocrinology)
University of Pittsburgh (PICU)
Weil Cornell Medical University (Rheumatology)
meet program leadership
Thank you for your interest in our outstanding pediatric residency training program here at Wright State University Boonshoft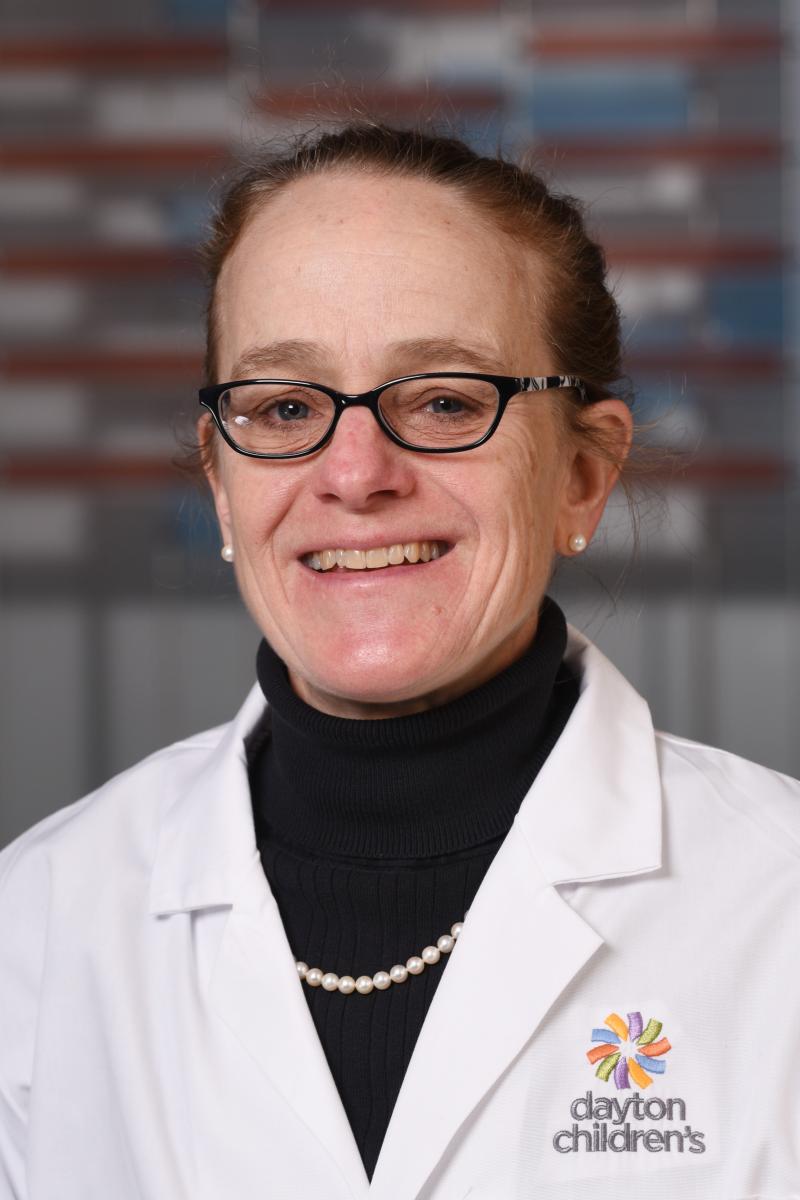 School of Medicine (WSUBSOM). Our program's home is Dayton Children's Hospital. [6] We recognize the important decision you have ahead of you in choosing where to train for pediatrics. It is an exciting and challenging time with this year's new normal during the COVID-19 Pandemic. We hope to offer you information about our program virtually. We feel that the most unique aspect of our pediatrics program is the warmth, bonding, and comraderie amongst our trainees. 2020's requirement for Virtual Interviewing may make this a bit more difficult to convey to you. Again, welcome and know that you have chosen an exceptionally fulfilling field.
Wright State Pediatrics has some unique strengths. It is a moderate size program — big enough to interact with a wide variety of faculty and peers, yet small enough to easily develop a great support system of mentors and friends. With a faculty of more than 50 academic general pediatricians and greater than 135 pediatric subspecialists, we are able to focus attention on the 48 pediatric residents we train. 
Dayton Children's Hospital is a great place to work. It provides, along with Wright-Patterson Air Force Base Medical Center, [7] a broad and rich experience in pediatrics. We put quite a lot of effort into the details of our program: the competency-based curricula, the evaluation of residents in new and innovative ways, the emphasis on self-reflective learning and the outcomes measures we use to modify our program, to name a few. With a learner-centered approach that fosters the development of each individual resident, we aim to nurture the practice of life-long learning in our residents. Overall, we have a great program!
The faculty is top-notch and committed to your education. An active academic advising system ensures career progression. Mentors help solidify and support the future plans of our residents. Based on outcome and survey data, the training you receive here well prepares you for a career in general pediatrics. Likewise, if you plan on becoming a pediatric subspecialist, you will receive wonderful general pediatric training that will allow you to excel as a fellow. About 20 percent of our graduates each year choose to do a subspecialty fellowship. We have sent our graduates to outstanding fellowships such as University of North Carolina (Endocrinology), Baylor (pediatric critical care), Riley Children's/Indiana University (neonatology) and the University of Washington (cardiology). Our board passage rate is above the national average. We are recognized nationally for being a strong place to train in general pediatrics.
Most importantly, we are proud of the people here. The atmosphere at Wright State is comfortable, warm, inviting and facilitative. We will help you to develop into a proficient resident. We will support you through hard times and share your joy in your successes. We believe in balance between your professional challenges and your personal life. We have a commitment to Diversity, Equity and Inclusion. An overarching guiding principle in our residency is the well-being of our residents.
Overall, Wright State is a quality experience in pediatrics training. Resident-friendly and geared towards the learner, we consistently try to evolve and grow the strengths we have. I hope you enjoy this unique year of 2020 and your time as a fourth year. We are here to help in your search for the "right-fit" training program. We hope to be able to meet with you and talk further about our exciting training program here at Wright State University.
Ann Burke, MD, MBA, Director
Pediatrics Residency Program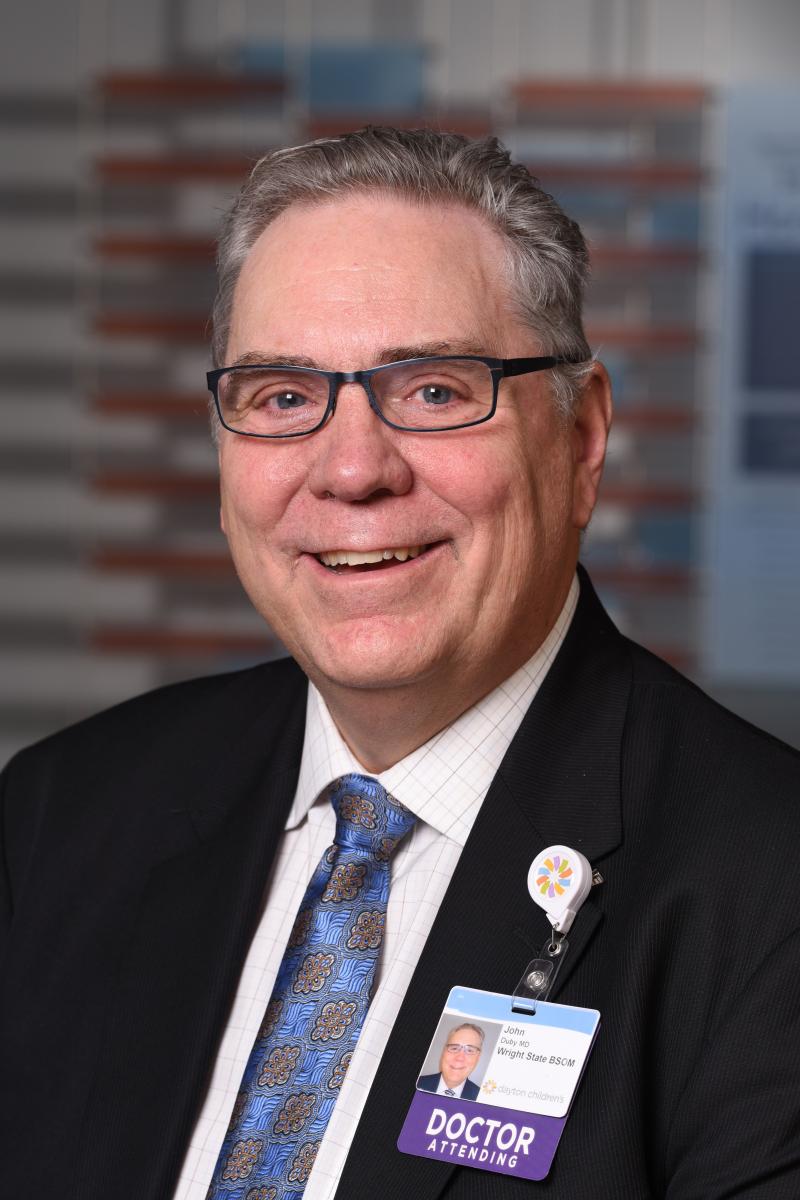 Thank you for choosing pediatrics! It is truly an honor and privilege to be given the opportunity to serve the children in our community. By joining us at Wright State University Boonshoft School of Medicine, Wright-Patterson Air Force Base, and Dayton Children's Hospital, you will work in dynamic, state of the art settings with dedicated faculty who will support you in your preparation for a career in general pediatrics or a pediatric subspecialty. It is a blessing to be part of a community that has committed to assuring that the children in our region have access to a free-standing, independent children's hospital close to home. Our affiliation with at Wright State University Boonshoft School of Medicine adds to your opportunities for academic success. 
Dayton is also a great place to live, with short commutes, a vibrant and growing downtown, an amazing park system, and more bike trails than anywhere in the country. There are very few cities of our size that can boast to having great craft breweries, an outstanding arts scene, and an internationally recognized contemporary dance company. We are a resilient community that is coming together to address the major health and social issues of our time, and look forward to preparing the next generation of pediatricians to meet the challenges and opportunities that the future will bring.
Be a part of our efforts in the relentless pursuit of optimal health for every child within our reach!
John C. Duby, MD, FAAP, CPE
Professor and Chair, Department of Pediatrics