Along with treating a variety of behavioral health conditions for kids, the psychology department at Dayton Children's also specializes in the following programs:
outpatient services
The psychology department offers outpatient assessment and therapy services for children with chronic medical conditions who may have difficulty with adjustment, coping and adherence. A physician referral is required. 
ADHD
Dayton Children's psychologist Dr. Christine Abbuhl offers an 8-week information seminar for families of a child diagnosed with ADHD, called Navigating ADHD. In once-a-week sessions, Dr. Abbuhl meets with a group of parents to provide the tools and tactics they need to help their child succeed. A session for children is also offered at the same time. Children must be 8-12 years old and able to participate in a group setting. 
topics include:
Understanding the diagnosis
School services and your child's rights
Homework battles
Handling behaviors and moods
Social skills and self-esteem
Psychiatrist input on medications
fees:
$100 for parents only, $150 for parents and child
Scholarships are available
To inquire about upcoming information sessions please contact us at 937-641-3401.
comfort ability program (CAP)
The Comfort Ability Program (CAP) at Dayton Children's is a fun, interactive, evidence-based workshop to help adolescents and their parents learn essential skills and strategies needed to manage chronic pain well. CAP is designed for families dealing with all kinds of chronic pain problems such as persistent headache or migraine, abdominal pain, nerve pain, joint pain, disease related pain, post-surgical pain, or any other kind of persistent pain.
The Comfort Ability Program (CAP) is for kids and teens (ages 10-17) with chronic pain or recurrent pain, and their parents. The program is run by pediatric pain specialists — Jacqueline Warner, PhD, and Erin Webster, PhD.
Kids and teens will:
Learn mind-body skills to manage pain and stress
Connect with peers who also have pain
Develop personal plan for comfort and function
Parents and caregivers will:
Learn proven strategies for parenting a child with pain
Create a plan for improved function at home and school
Learn new tools to help increase comfort for their child
The program requires a one-time commitment for six hours (the adolescent group and caregiver group are separate but during the same timeframe). If you would prefer a virtual program option, please let us know. If you think your child could benefit from the Comfort Ability Program, talk to their provider. Dayton Children's has a pain psychology pathway that begins with the Comfort Ability Program and moves onto higher levels of care if needed. 
If you have questions about the program or would like to register, please email or call: thecomfortability@childrensdayton.org or 937-641-3401.
neuropsychology
Illness and injury rarely impact just one area of the body. When you injure your knee, your other muscles are forced to compensate when you limp. If you have a stomach bug, the rest of your body does not get the nourishment it needs. Some illnesses and injuries also have an impact on the brain, changing the way a child thinks or processes information, how they see or hear things and what they can pay attention to or remember. Seeing a neuropsychologist can help address issues like these.
A neuropsychologist has special training in how brain development changes due to medical conditions or treatment and can affect a child's thinking, learning, mood and behavior.
Common conditions that may benefit from a neuropsychological assessment include:
Cancers and blood disorders
Congenital, acquired and traumatic brain injuries
Genetic disorders
Other neurological/neurodevelopmental conditions, such as epilepsy, cerebral palsy and spina bifida
Conditions related to toxin exposure, such as fetal alcohol syndrome
Cardiac conditions
While many children our neuropsychology team cares for are struggling with a life-long illness, some have their lives changed in an instant, such as with a brain injury in a car crash. Neuropsychologists complete evaluations that show the strengths and weaknesses of a child's thinking skills and then is able to give recommendations to the family, school and medical team to help them improve the child's functioning.
meet our providers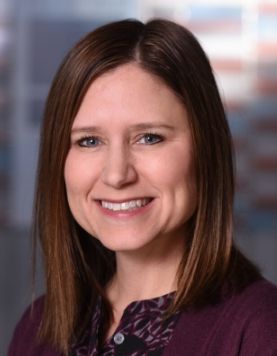 educational testing
School is one of your child's major activities, yet many children struggle with learning and attention. All of our psychologists are trained to assess learning and attention problems and Dr. Christine Abbuhl specializes in their care. If you have educational or academic concerns, please share with your child's educational team and primary care physician and seek a referral to our psychologists if needed.
CARE House for victims of child abuse
CARE House, Montgomery County's Child Advocacy Center, serves children who are victims of neglect or abuse.  
Dayton Children's has a psychologist on staff who is specialized in helping children through child sexual abuse and childhood trauma.Without some sort of therapy intervention, many child victims of abuse will suffer ongoing or long term consequences that could impact them throughout their lives. Therapy is a unique opportunity for a child to meet with a trained professional who can help him or her process the trauma they experienced during abuse. Our process uses evidence-based, trauma-informed treatment that has been proven to be effective in coping with trauma.
Learn more about CARE House at www.thecarehouse.org.