top of her class after a stay in our NICU 18 years ago
The pain came in the middle of the night for Bethlea Pieratt of Lebanon. She was 35 weeks pregnant, her husband wasn't home, and she was confused about whether the sharp pulling she felt in her abdomen was really the beginning stages of labor.
"I called my doctor and they told me I was probably having Braxton Hicks," said Bethlea. "I was scared to death because I didn't know what was going on. I called them back and told them no, something is wrong, so they said to get to the hospital."
By the time Bethlea's husband returned home and they made their way to the hospital, the pain was worse.
At 11:40am, just one hour after arriving at Atrium Medical Center, Bethlea gave birth to a 6 pound, 3 ounce baby girl named Rachel.
"The doctor cut her cord and literally laid her on my arms for one second, then took her away because she was blue at that point," said Bethlea.
Little Rachel was a healthy weight, but being born 5 weeks premature meant her lungs were not fully developed. Doctors immediately began providing care, but Bethlea said it wasn't until later that night that she realized the severity of Rachel's condition.
"The doctors came in the middle of the night," said Bethlea. "I was in the bed, my husband was in the chair. Our doctor said things are taking a turn for the worse. He'd called Dayton Children's, and they'd be bringing an ambulance. That's when I knew something was really wrong."
'I didn't have to worry about her'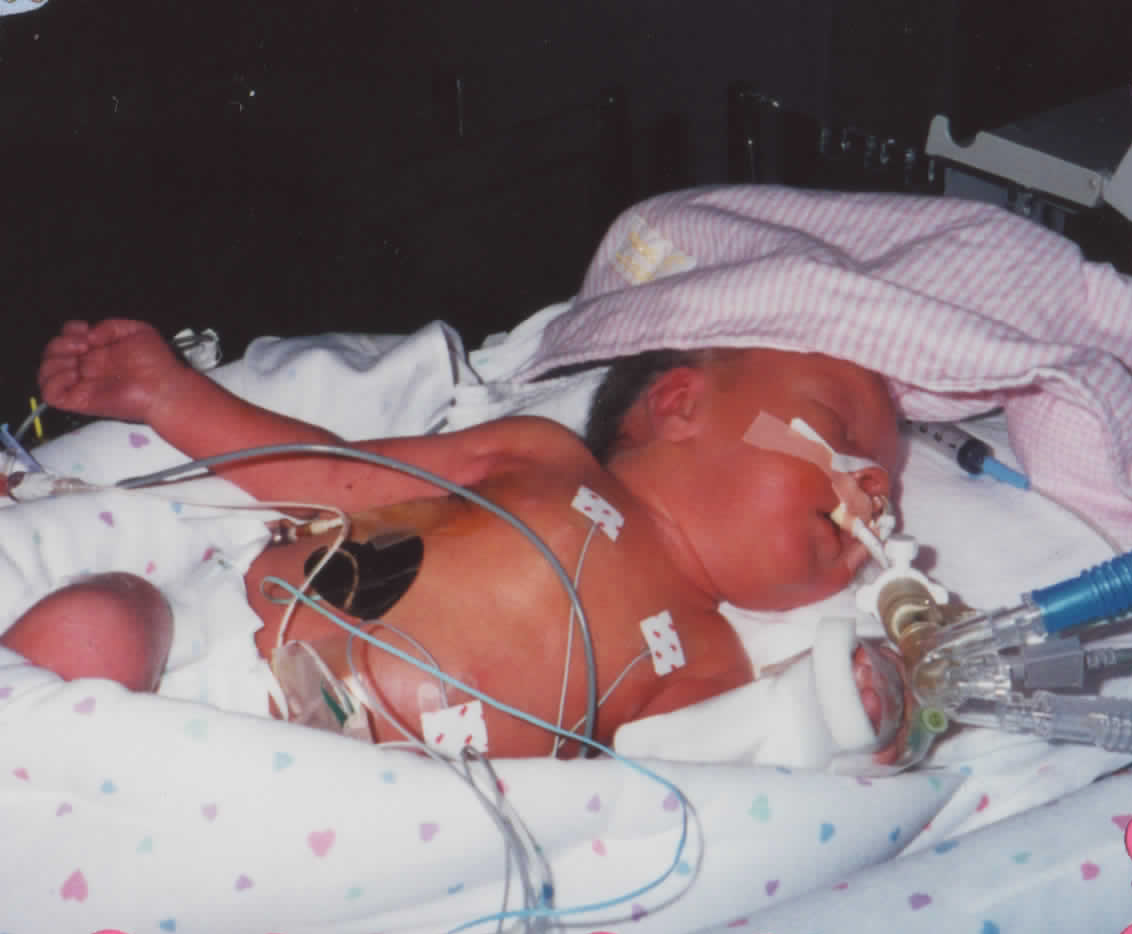 When the ambulance arrived for baby Rachel, Bethlea was still recovering from giving birth. She wasn't able to ride along with her tiny daughter. An off-duty doctor came into Bethlea's hospital room just before Rachel's departure for Dayton Children's. She told Bethlea she'd like to ride along in the ambulance in case she could be of help.
"I was told later that Rachel coded twice in the ambulance. That doctor saved her life," said Bethlea.
Once Rachel was settled in at Dayton Children's Hospital, Bethlea went to visit her in the Neonatal Intensive Care Unit (NICU). What she saw there was a shock. Bethlea's baby was in an incubator and doctors were quickly adding to the list of equipment needed to help Rachel breathe.
In her first days of life, Rachel's biggest struggle was respiratory distress. According to Jennifer Napier, assistant nurse manager in the NICU, that's the most common complication of premature birth. Jen said doctors are also watching for bleeding on the brain and Patent Ductus Arteriosis (PDA), which is a heart problem that happens in the connection between two major blood vessels near the heart. Premature babies are also highly susceptible to infection because their immune systems are not fully functioning.
"Providers are continuously monitoring for these risks through a combination of physical assessment, lab monitoring and x-rays," said Jen.
To a baby's parents, it can all be very scary.
"At first it didn't look good because she needed to have a chest tube. It was literally just a waiting game because she couldn't breathe on her own," Bethlea said.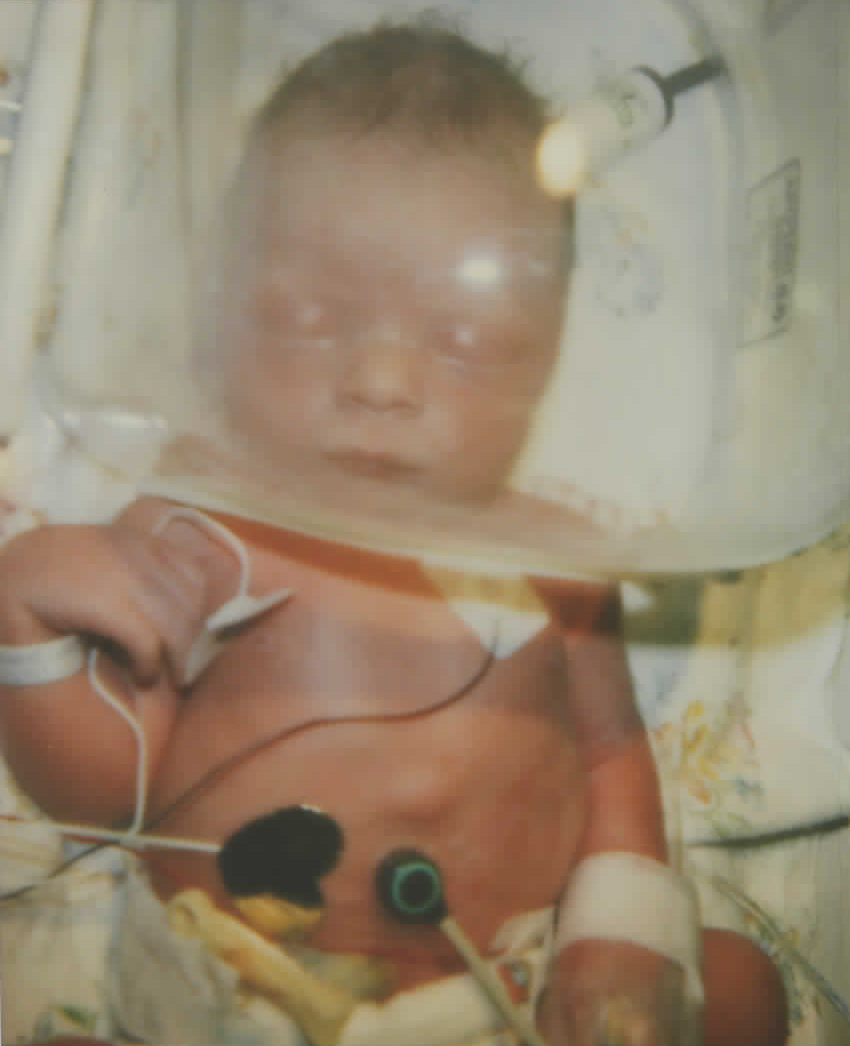 For nearly 10 days, Bethlea and her husband stayed in the NICU with Rachel throughout the day, watching her work to breathe on her own and praying that her underdeveloped lungs would grow and mature. The Pieratts were watching their baby fight to live and the many tubes and cords keeping her alive also kept them from comforting her in their arms. In the evenings, the Pieratts had to leave their new daughter to care for her older brother.
"I cried every night. I didn't want to leave her, but I had a three year old at home," said Bethlea. "But they come kind of like a family there. The nurses and doctors are just so good at making you feel comfortable through a terrible crisis. They would hold the babies and I saw volunteers coming in to walk with the babies and that just touched me. I stayed as late as I could and when I left her, I felt like I didn't have to worry about her."
Then, one day, Bethlea was scrubbing up to enter the NICU when she noticed a group of doctors and nurses surrounding Rachel's crib. She immediately feared the worst. Bethlea rushed to be by her baby's side, but as she came closer, one of the doctors lifted baby Rachel into the air, free of all the tubes and cords that once covered her little body.
"I just saw her with nothing on. None of her tubes, not her mask, nothing," said Bethlea. "They said, 'Surprise, Mom!' Once I got to hold her, it was just pure joy."
Not so little anymore
Another week went by before the Pieratts were able to pack Rachel's belongings to bring her home.
"I was so happy," said Bethlea. It was a celebration because honestly, not that I didn't believe she would make it, but we were scared. Being able to nurse her and dress her in a little pink gown to take her home, it was just a blessing."
Today, Bethlea says it's hard to believe how Rachel's grown. Her once tiny daughter recently graduated from high school and will soon start school at Miami University. Rachel graduated at the top of her class and wants to be a veterinarian.
"I tell her this story all the time," said Bethlea. "It's good for her to hear because she is a miracle and we will always remember that."
The only lasting effect of Rachel's early struggles is asthma.
"Doctors just kind of watch her with that. She can't be around smokers. But she grew big and tall and is one of the smartest kids in her class. You would never know. It didn't affect her in any other way," said Bethlea.
Rachel's early arrival did, however, leave lasting effects on Bethlea and her husband. It made watching her accept her high school diploma and take on her bright future, even sweeter. That's why, soon after Rachel's high school graduation, Bethlea sat down to write a letter to the doctors and nurses who cared for her little girl 18 years ago.
"When I read the letter, I became teary," said Jen. "I was thinking of this mother writing the letter, reflecting on her journey over the last 18 years. It's rewarding when patients send pictures and visit after they're discharged. For me, it's a constant reminder of why I do the job I do."