overcoming adversity during a pandemic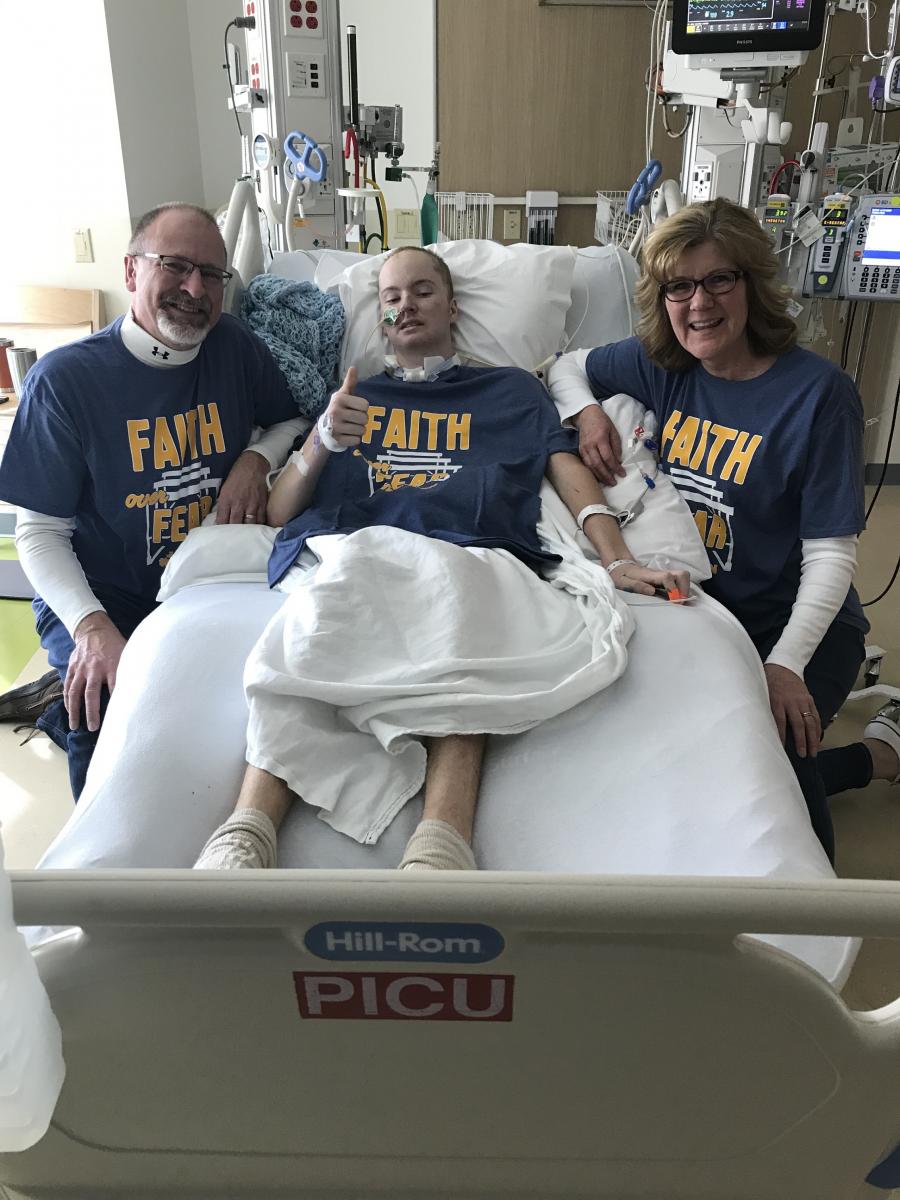 Two weeks before Christmas, 16-year-old Ben Pohl began suffering from severe headaches. Both his parents had a history of migraines, so they figured that was the problem. But just after Christmas, his headaches weren't going away, and now he couldn't keep food down.
At their local hospital, in the small town of Chickasaw an hour north of Dayton, a scan revealed the alarming truth: Ben had a brain tumor known as metastatic medullablastoma. He urgently needed surgery and highly specialized treatment. But where?  
Ben's parents didn't hesitate: They brought him straight to Dayton Children's. They knew the hospital's reputation for world-class care.
Ben's lead pediatric oncologist, Lionel Chow, MD, and his pediatric neurosurgeon, Rob Lober, MD, swung into action. Despite the serious situation and being separated from his twin sister and older sister, Ben was upbeat. And his parents couldn't speak highly enough about their care team. "Everyone here is simply amazing," Ben's dad says, "from the people who empty your trash to the top surgeons."  
In the months since then, Ben's inpatient treatment continued. He was with us as the COVID-19 quarantine began in March. We had to take swift action to ensure that kids like Ben were kept safe. Restrictions took effect; visitors were limited (it was hard for Ben not to be with his family). Masks were provided to all employees and visitors, and care teams had to put on "PPE" — personal protective equipment — every time they entered Ben's room. Ben had survived brain surgery; but now his family had to be concerned that he might be exposed to coronavirus.
Yet his care teams performed heroically, and Ben was a champ. In April, he was discharged from Dayton Children's and started physical therapy to recoup from his long inpatient stay. He'll be starting a six-month regimen of chemo soon, followed by monthly appointments to monitor his status. But the outlook is bright. Ben's future is on track.
"Adversity is something you overcome," his dad says. Ben is a living example of that.
"This place has been wonderful," Ben's mom says, fighting back tears. "Until you're on the inside," his father adds, "you just don't understand how special Dayton Children's is."