08/13/18 event
Gem City Jam golf outing
Monday, August 13, 2018 | 10:30 a.m. - 8:00 p.m.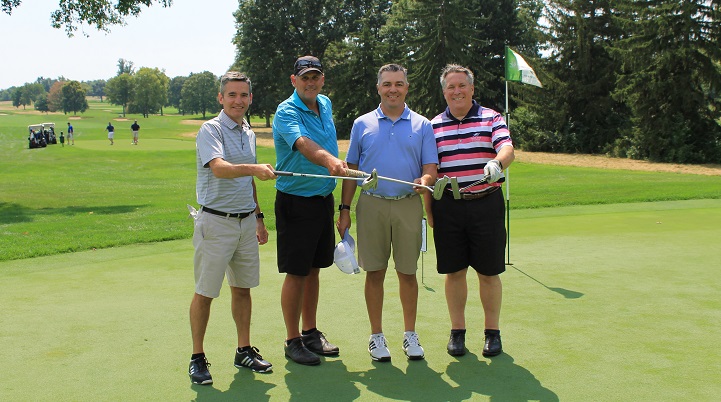 Join Dayton Children's, Morris Home Furnishings, RSM, and the TWIG Auxiliary for the 11th Annual Gem City Jam golf outing! Enjoy a day of golf at the world-class NCR Country Club and be inspired by how Dayton Children's is transforming behavioral health services for the children of our community.
Based upon Dayton Children's most recent Pediatric Community Health Needs Assessment, mental health was identified as a top health concern for area children. Last year, Dayton Children's evaluated 969 patients at risk of harming themselves or others. We have become acutely aware of the need for a regional approach to caring for these high-risk children. In addition to a regional behavioral crisis center adjacent to the emergency department, Dayton Children's plans to establish a 12- to 20-bed inpatient mental health unit. The new unit will provide needed stabilization care for children and connect them to the appropriate follow-up care. It will include a dedicated specialty care team, a safe care environment, child friendly features, and connection to community-based services.
schedule
10:30 a.m. - Check-in opens; Driving range open and lunch
12 p.m. - Shotgun start – using both north and south courses
4:30 p.m. - Silent auction; Golfer guest arrival; Hors d'oeuvres & bar opens
5:30 p.m. - Welcome – Dinner buffet
6:30 p.m. -Guest speakers; Golf awards; Silent auction closes