04/07/18 event
food truck rally for Dayton Children's!
Saturday, April 07, 2018 - Monday, May 28, 2018 | 11:00 a.m. - 6:00 a.m.
For three delicious days, locally-owned food trucks will rally in the Centerville Costco parking lot to sell gourmet meals and raise money for Dayton Children's!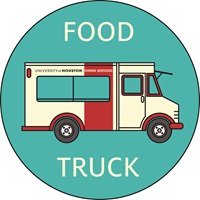 April 7
May 5
May 28
11 a.m. - 6 p.m. each day
At least 10 trucks will line up for each date, and their admission fees, as well as any additional donations during the day, will be directed to benefit Dayton Children's. 
Featured trucks include:
Thai1On
The Drunken Waffle
Harvest Mobile Cuisine
Underdogs Mobile
Smokinbeebeeq
Empanadas & More
Aloha Streatery
Rudy's Smokehouse
Hunger Paynes Food Truck
Latin Arepas
TJ's Nice Cream Truck
(lineup subject to change)
Admission is free! Come out and enjoy the spring weather, tasty concoctions, and the joy of knowing your purchase supports sick kids! 
Special thanks to our host, Costco.