11/14/18 event
Community Panel on Immigration
Wednesday, November 14, 2018 | 5:30 p.m. - 7:00 p.m.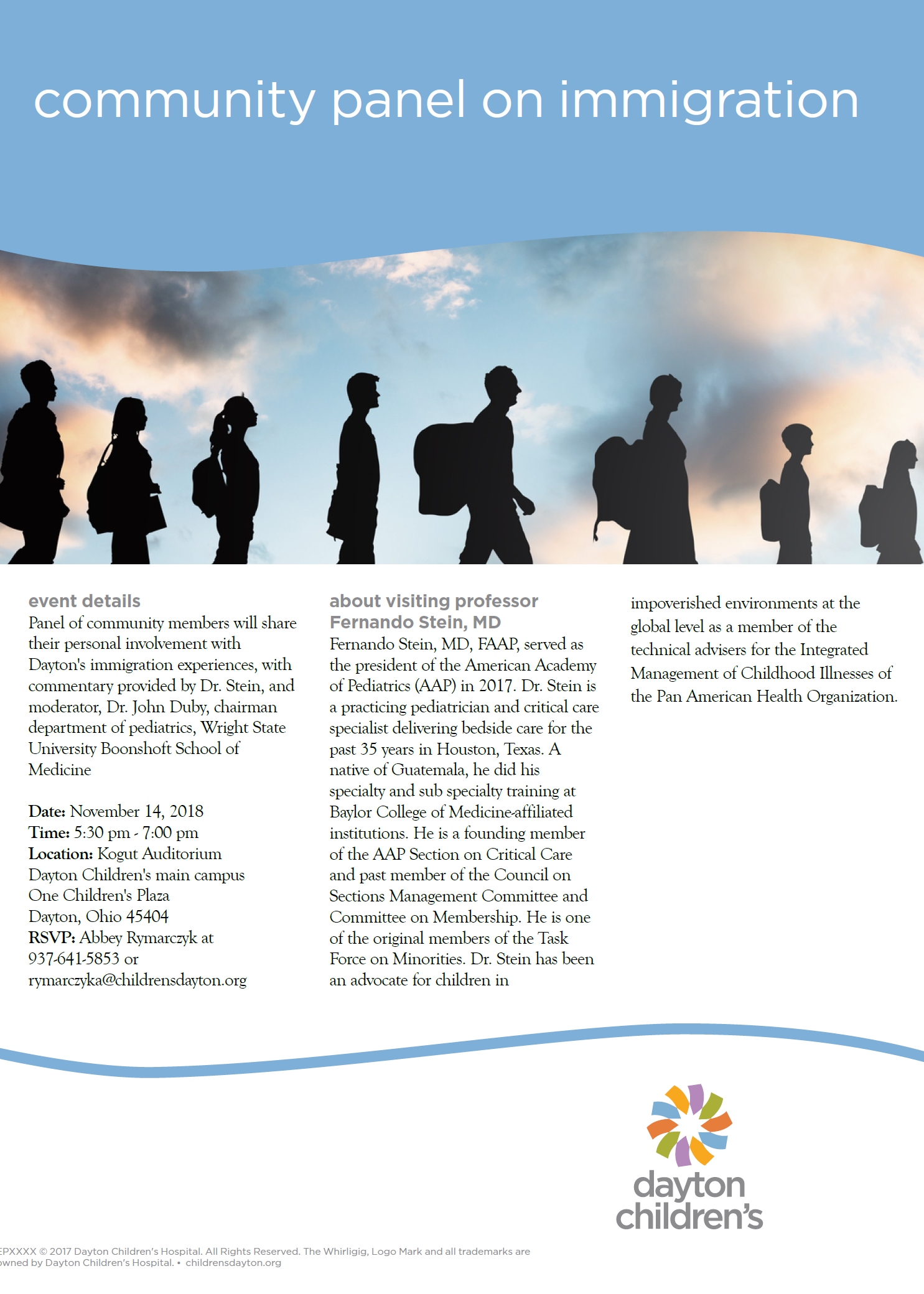 Panel of community members will share their personal involvement with Dayton's immigration experiences, with commentary provided by Dr. Stein, and moderator, Dr. John Duby, chairman department of pediatrics,Wright State University Boonshoft School of Medicine.
Location: Kogut Auditorium
Dayton Children's main campus
One Children's Plaza
Dayton, Ohio 45404
RSVP: Abbey Rymarczyk at 937-641-5853 or rymarczyka@childrensdayton.org
About visiting Professor Fernando Stein, MD
Fernando Stein, MD, FAAP, served as the president of the American Academyof Pediatrics (AAP) in 2017. Dr. Stein isa practicing pediatrician and critical care specialist delivering bedside care for the past 35 years in Houston, Texas. Anative of Guatemala, he did his specialty and sub specialty training at Baylor College of Medicine-affiliated institutions. He is a founding member of the AAP Section on Critical Care and past member of the Council on Sections Management Committee and Committee on Membership. He is one of the original members of the Task Force on Minorities. Dr. Stein has been an advocate for children in impoverished environments at the global level as a member of the technical advisers for the Integrated Management of Childhood Illnesses of the Pan American Health Organization.