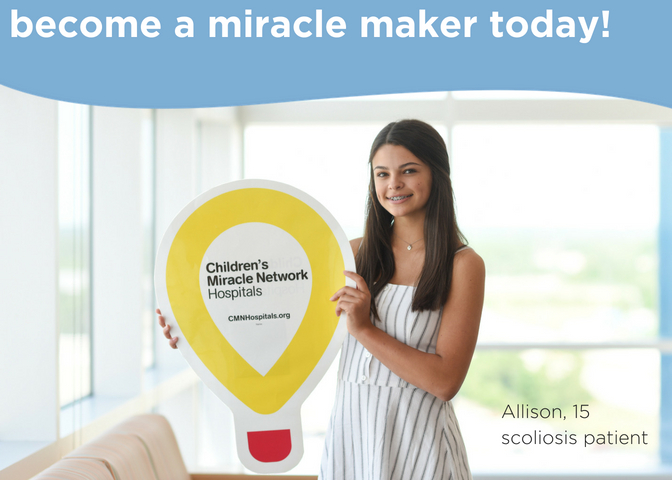 Thank you for your thoughtful gift to the K99.1FM Cares for Kids Radiothon, an annual event that raises money to provide high-quality pediatric health care to infants, children, and teens throughout the region.
Since K99.1FM began airing the Radiothon in 1998, they have raised more than $3.5 million to help Dayton Children's provide the best pediatric care for children when they are sick or injured. Money raised has purchased two new pediatric mobile intensive care units, special monitors for the Almost Home Unit, a pre/post-op room in the surgery area and much needed medical equipment in other patient care areas. 
Your compassion means the world to us and to the many children and families who depend on Dayton Children's for their medical care.