04/28/20 event
Day of Caring
Tuesday, April 28, 2020 | 6:00 a.m. - 11:00 p.m.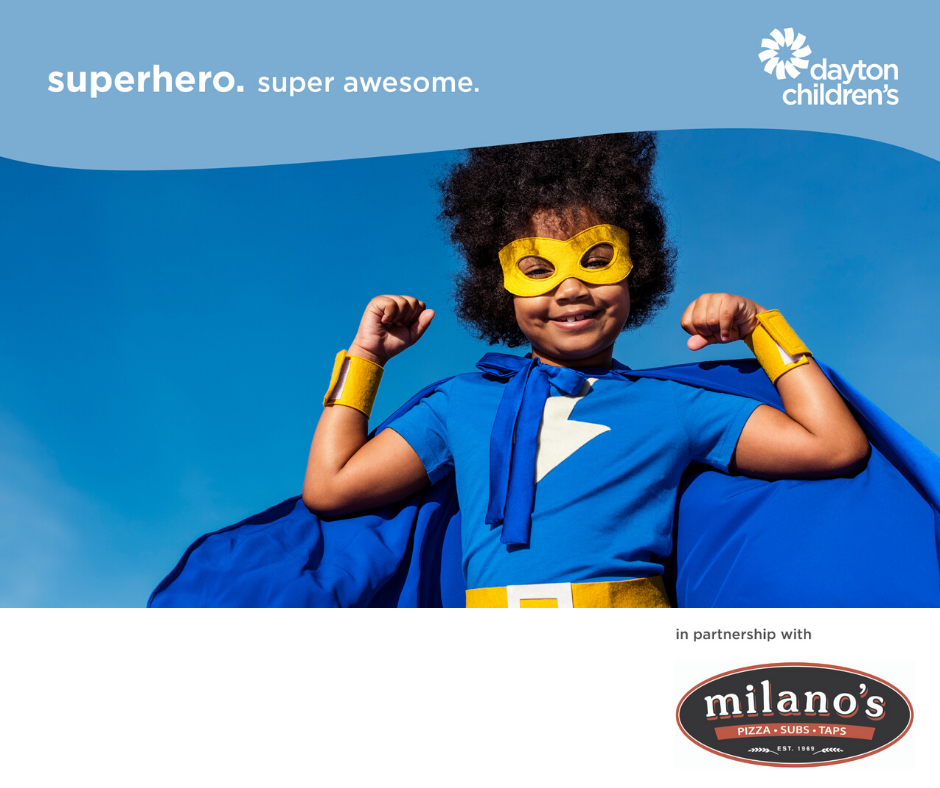 ***At this time we are no longer able to accept dedicated caregiver cards through this website. We are working hard to print and mail every card we received this week to our deserving healthcare heroes! You can still use the link below to send a card "to any caregiver" or you can create your own card and mail it to Dayton Children's Hospital, and we will be sure to get it to a member of our care team! Thank you for your caring support!***
---
On April 28, Dayton Children's will hold its annual Day of Caring. It's a special day when we celebrate all of the amazing people who care for our sick and injured kids. This year, the Day of Caring has an even more special meaning because of the new and unexpected ways ouur teams have found to respond to the COVID-19 pandemic, while continuing to put kids first. 
Help honor our caregivers by sending thank you card to someone who has touched your life. 
Thanks to our generous partner, Milano's Pizza, Subs & Taps, for supporting our Day of Caring by donating gift certificates for caregivers and donors!